Transformation of the Day: Norrie lost 45 pounds. Her motivation was her failing health. This mom had two c-sections, and there were challenges with both pregnancies due to her unhealthy lifestyle. She took her health back and got fit by using Beachbody programs and learning to be her own kind of beautiful.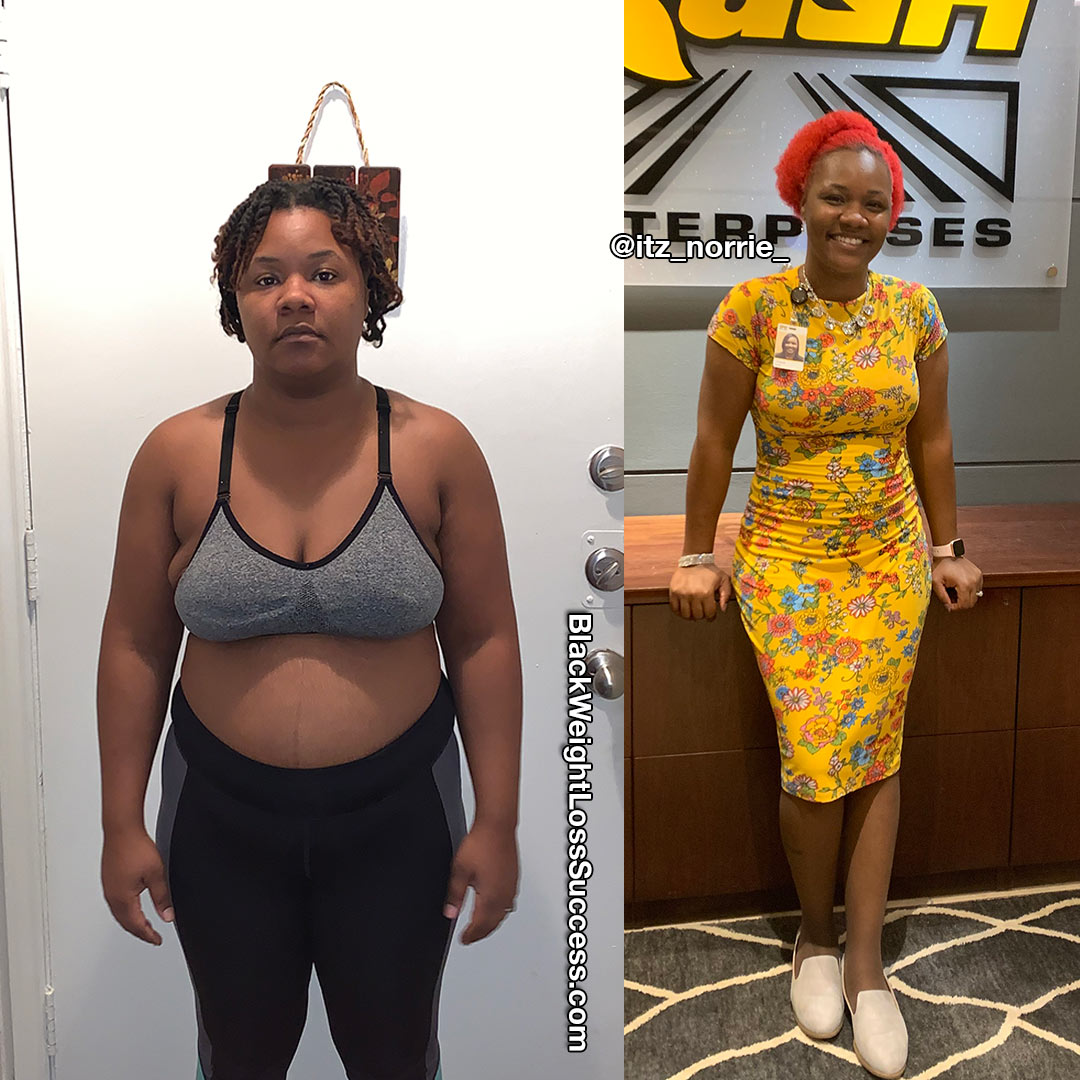 What was your motivation? What inspired you to keep going, even when you wanted to give up?
My motivation came from my failing health. I was a two-time C section mom who had problems in both pregnancies. My last child (my 2-year-old – 4/22/19) was four weeks early due to my terrible diet. She was a premature baby who had to go through so many tests before I could take her home. All because I was undisciplined and lazy. 
What keeps me going is knowing that I've proven doctors wrong. I will NOT have to be on blood pressure medicine for the rest of my life. I won't be on ANY MEDS because I will keep going to keep taking care of myself. 
How did you change your eating habits?
I joined Beachbody On Demand and committed to the Ultimate Portion Fix meal plan. I needed a direct outline because I grew up a spoiled brat. That carried over into my adulthood, and I thought, "I can do what I want." With BBOD and UPF, I knew I had to follow the rules, or I would fail.
What did your workout routine consist of? How often did you work out?
My routine started with a simple 21-day commitment. I was working out five days a week doing a combo of cardio, strength, and PiYO. I needed to start small and take a small bite of change before I could fix my mind on anything beyond that. 
I knew that if I could get through 21 days, I could do anything. That's what I told myself. When I realized I could get through 21 days, I told myself, "It's all in your mind. Whatever you say you can't do, you can't. Whatever you say you can do, YOU CAN!" So I said, "I CAN DO THIS!"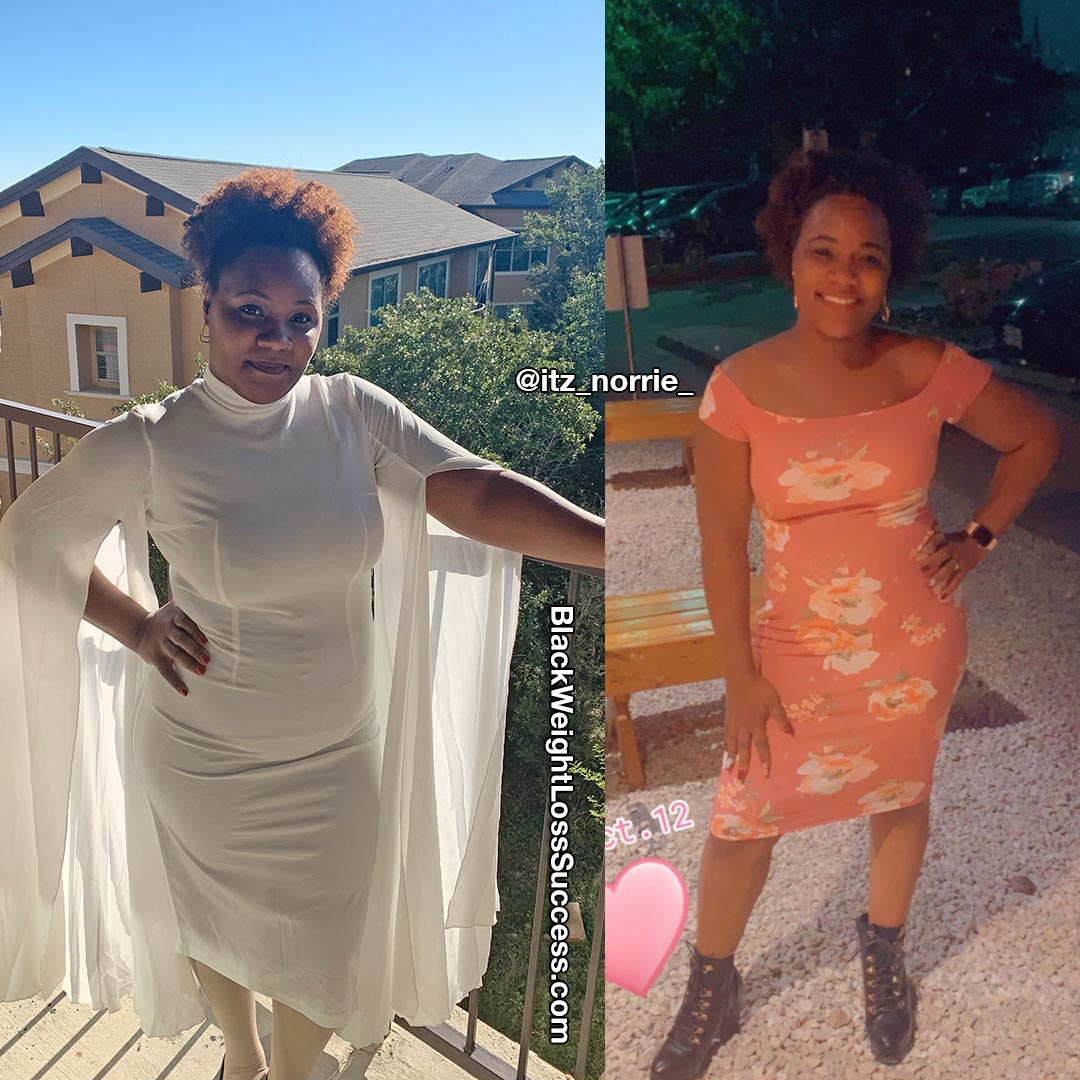 What was your starting weight? What is your current weight?
When I stepped on the scale March 2020, I was 194.4 pounds. I currently weigh 149 pounds. See how I switched the numbers up!? Yasss! 
What is your height?
5'3″
When did you start your journey? How long did your transformation take?
I started on March 31, 2020. I began to see real change in July 2020. I'm still transforming, and I'm still working. I coach others to success, so I stick by them and commit every day!
Is weight loss surgery part of your journey? 
No. I plan to put in the work. So far, I haven't let myself down.
What is the biggest lesson you've learned so far?
I've learned that society has put so much pressure on us to be someone else's beautiful. I've learned to be my OWN beautiful. In that, I learned to love myself authentically from my heart, and the outward will show up to be a testimony. 
What advice do you have for women who want to lose weight?
I'd advise you to team up with like-minded men and women who are on an improvement journey. My team of Coaches and I support our people from start to whenever they tell us to leave them alone, lol. It's not a "bug" or a "force", but our motto is "If you don't give up on you, we won't give up on you." We provide all the tools people need to succeed and even explain the why's behind each step.
Insta: @itz_norrie_
Beachbody Coach