Update 2020: Odamise has maintained her weight loss for more than a year. She has lost 56+ pounds. Check out her update.
3 years ago, I started on my fitness weighing over 240 pounds. I couldn't run or get on the stairmaster for 5 min. Today, I weight 184 pounds. I workout 5 days a week for 40min to 1hour. I lost my weight by eating smaller portions and by exercising. I eat anything but I also balance what I eat. I lost weight and I'm keeping the weight off because of my mindset. – @odamise
---
Transformation of the Day: Odamise lost 52 pounds. This mom has figured out what works for her at the table and at the gym. This journey has taught her about determination, balance, portion control and the importance of loving yourself first. Check out her journey.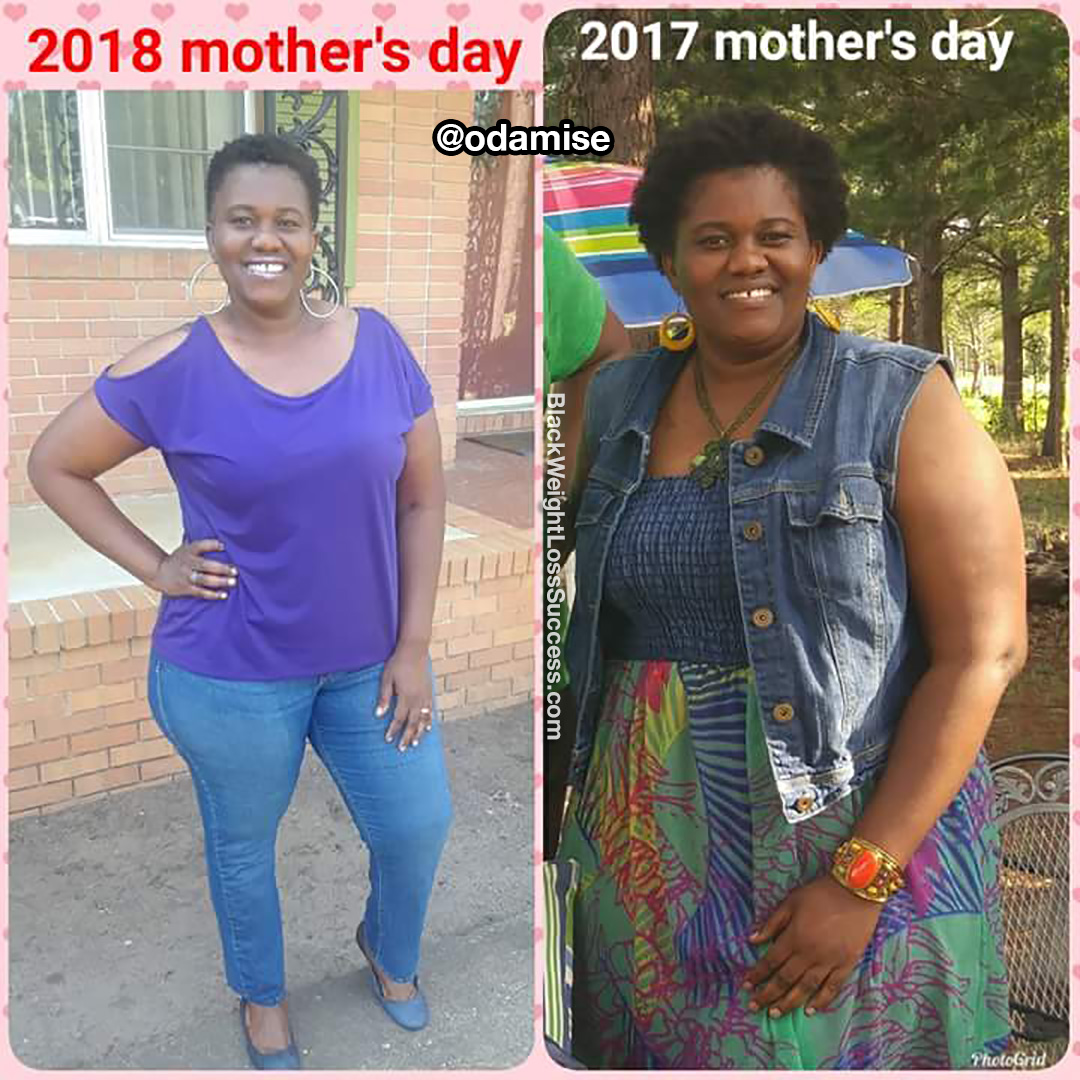 What was your motivation? What inspired you to keep going when you wanted to give up?
My children are my MOTIVATION. One day, I took a look in the mirror and then I proceeded to get on a scale. The scale the previously read 200 pounds now read 240+ pounds. At the time, I was experiencing knee problems and body aches. I knew that day without a doubt this weight had to come off. From that point to now, the thought of giving up has never once entered my mind.
How did you change your eating habits?
I went on a strict diet for one month. No meat, no pasta, no rice, no fried foods, no soda and no alcohol. I also stopped eating between 7-8pm. I dropped from a size 22 to a size 18 within a month by doing this. Then, I slowly started to add the foods I gave up back into my diet. Now, I can eat anything, but just in smaller portions. I still don't eat meat everyday or eat after 8pm. I just choose not to.
What did your workout routine look like?
I started working out 3 days a week and increased the days to five after I achieved my initial results in the first month. I do 30-35 minutes of cardio on the Step master or treadmill. I also do 25-30 minutes of light weights. I work with a trainer twice a week.
What was your starting weight? What is your current weight?
I started at 240 pounds and now I weigh 188 pounds. My height is 5'5″. I've gone from a size 22 to a size 14. My goal size is 12 and I'm working hard to reach it.
When did you start your journey?
I started my journey in Nov 2016
What is the biggest lesson you've learned so far?
The biggest lesson I have learned from this new way of living is to never give up. I also learned that life is about balance. Too much of anything is not good for you, even eating too much. Weight loss can be done with the right mindset and a determination to take back control of your body.
What advice do you have for other women who want to lose weight?
My advice for all women is to love yourself first. Know that you are the most important person in the world. Therefore, I say lose weight for you and no one else.
Instagram:
YouTube Channel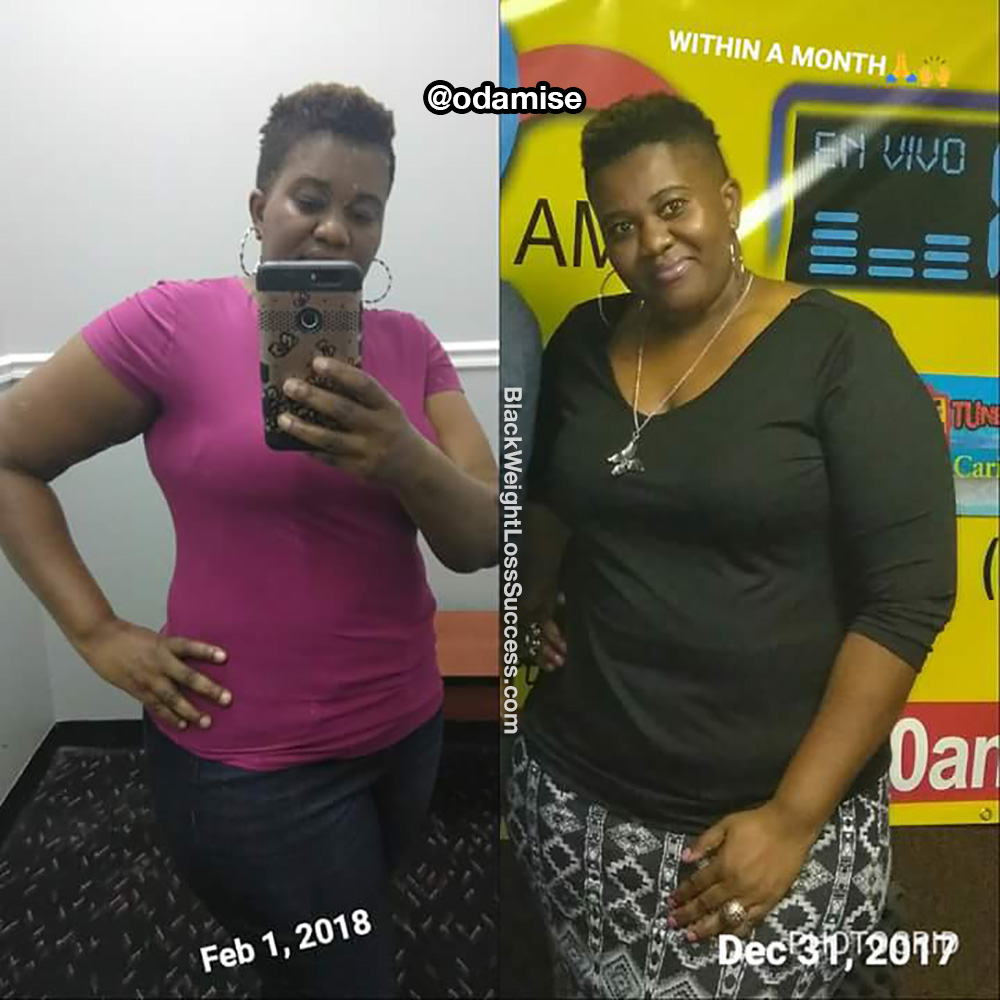 ---
February 2019: Odamise has lost 61 pounds! We asked her to share how she's continued to make progress.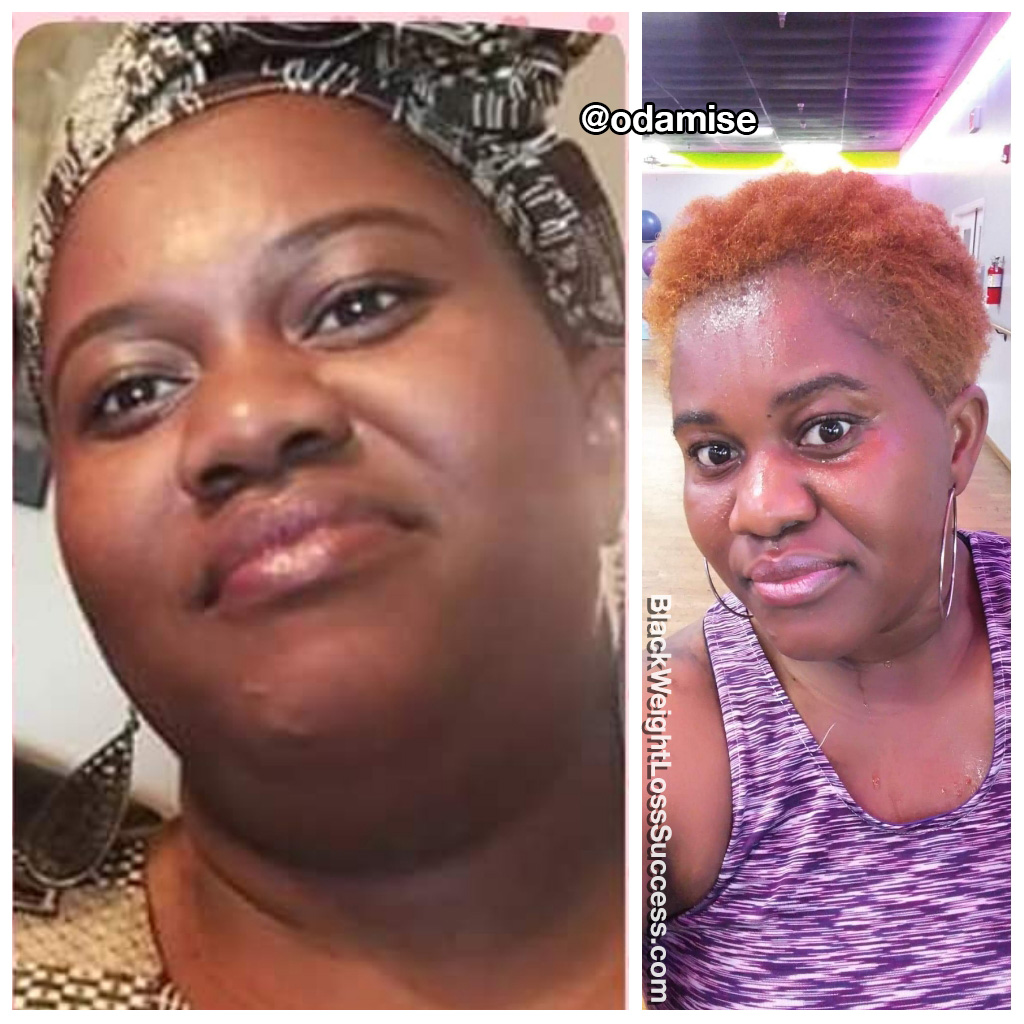 I was at 240 pounds, and now I weigh 179 pounds. I eat in moderation and use portion control. I stop eating between 6-8pm most of the time. I workout 5 days a week. I do cardio and light weights to tone. The best way to tone at home is jump rope and jumping jacks. My goal is to be personal trainer. My weight loss was all natural and it took a lot of discipline.
---
October 2018: Odamise has lost a total of 60 pounds.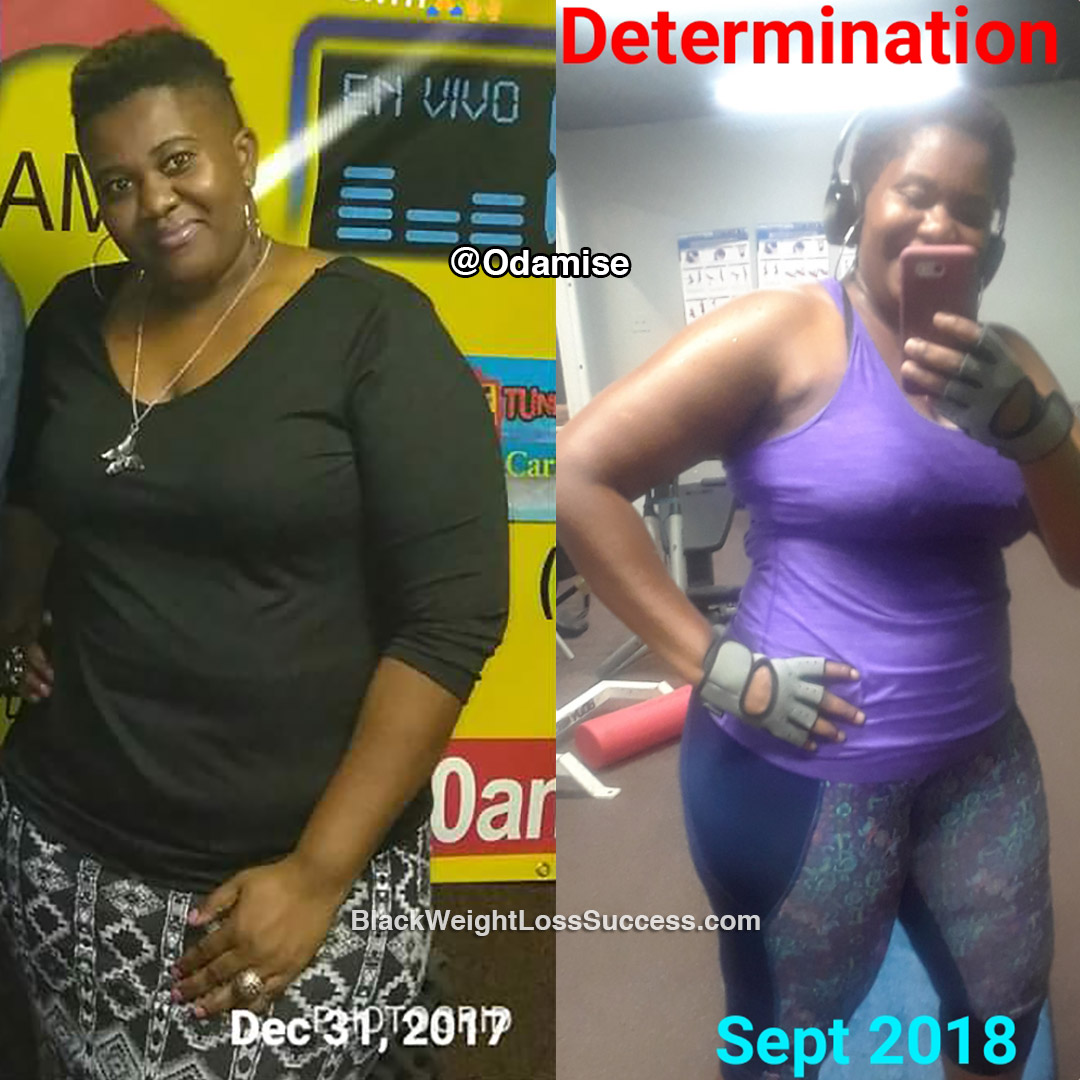 I've lost a total of 60 pounds. I started at 240 pounds. Now I weigh 180 pounds. I have been on my journey almost 2 years. I have been able to maintain my weight loss by eating smaller portions and exercising 5 days a week. The key to a successful weight loss story is to stick with it.