Transformation of the Day: Tanya shares how she lost 98 pounds. At 47 years young, she was taking 12 medications, her health was declining and she was saddend to see the toll her health was taking on on her family. Determined to get healthy and fit, she had VSG surgery and transformed her lifestyle.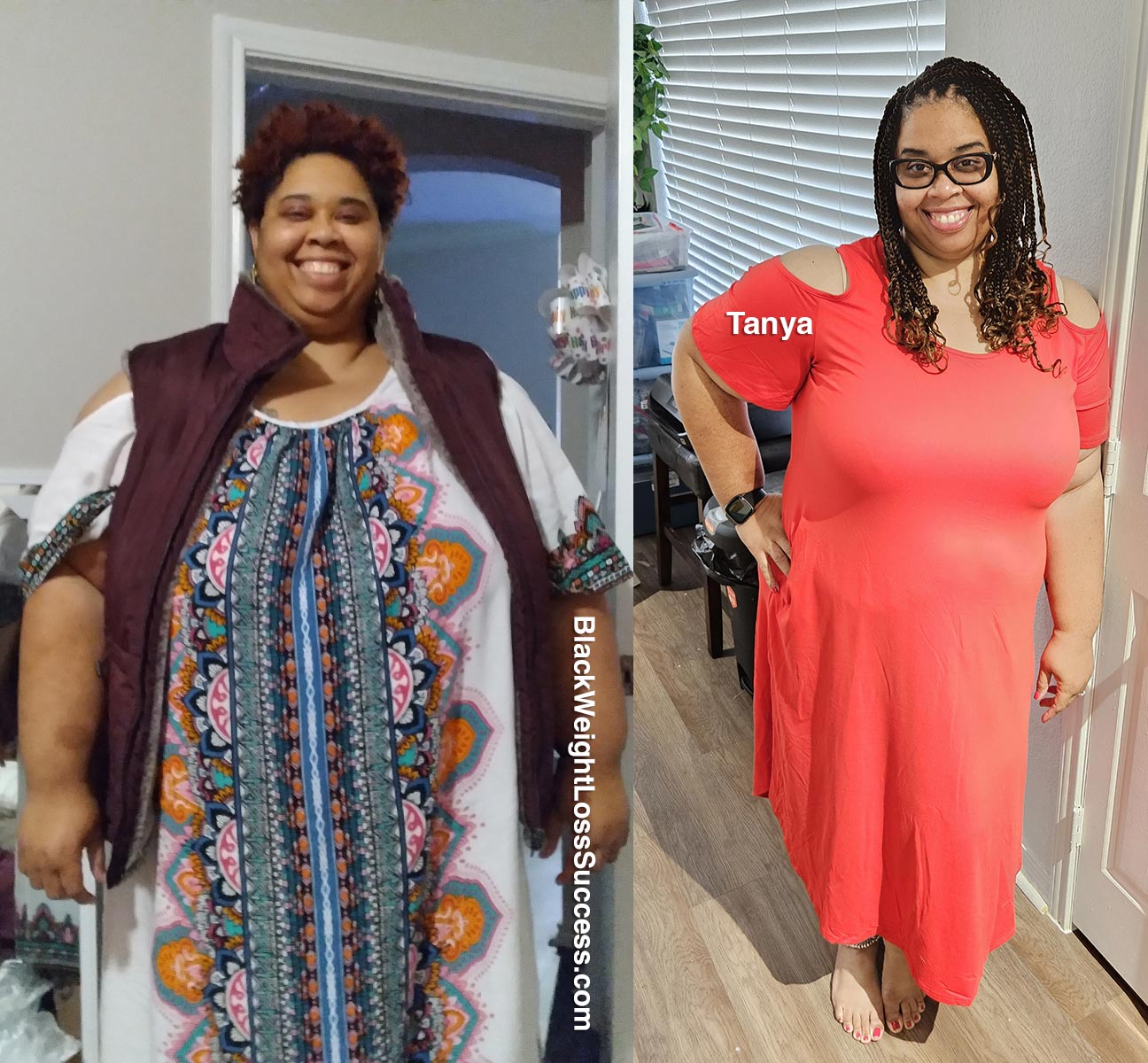 Social Media:
Facebook
When did you start your journey? What was your motivation?
At age 47, I weighed 370 pounds and was taking 12 medications. Walking from the door to my house to the car had become overwhelming due to extreme shortness of breath. Taking care of my basic needs had become excruciating and challenging, and my self-esteem was tanked. I also could see the toll my poor health had on my family. It made me very sad. 
After years of yo-yo dieting, I decided to get the Vertical Sleeve Gastronomy (VSG) weight loss surgery. This procedure was done five days before my 48th birthday, and it's the best gift I've ever given to myself. My ultimate goal is to get to 200 lbs and be healthy, fit, and toned. I'm turning 50 on 11/3/23 and have never felt better.
Getting healthy has had ups and downs, but I have a renewed lease on life, the capacity to try new activities, and my mindset is continually changing. These all help me not want to give up.
How did you change your eating habits?
I cut down considerably on carbs (rice, pasta, bread, cereals, and sweets), although I occasionally eat them. Having stomach restrictions helps a great deal. I don't use a specific diet plan. Instead, I try to have a colorful plate with fruits, veggies, some grains, and meat.
What is your workout routine?
I use YouTube videos for cardio workouts. There's a lot of good free content! I also do a lot of walking because I'm able to now! 
I have also gotten hooked on doing virtual challenges through The Conqueror Challenges and Yes Fit. I do some weight training videos, but I also have free weights, resistance bands, and battle ropes at home. I plan to increase strength training by using home tools and the gym at our building complex so I can tone more.
How often did you work out?
I do 2-3 days per week but plan on stepping up my days.
What was your starting weight? What is your current weight?
My starting weight was 370 pounds, and my current weight is 272 pounds and still going.
What is your height?
5'5″
What is the biggest lesson you've learned so far?
To not quit. Being obese is hard. Getting healthy is hard. At least on the other side of getting healthy, there are so many positive rewards for the effort. I'm also learning to be more gentle with myself, keep learning from setbacks, and keep moving forward.
What advice do you have for women who want to lose weight?
Make yourself a priority! No matter what you've been through, you ARE worth the journey of good health. Your future will be so much brighter with being able to move more, becoming your best self, and having a new appreciation of good health.