Transformation of the Day: Treece lost 93 pounds. This proud mom was motivated to change her life when she began to experience circulation issues, blood clots in her lungs, and other health issues. Gastric sleeve surgery is one of the tools she used to transform her lifestyle.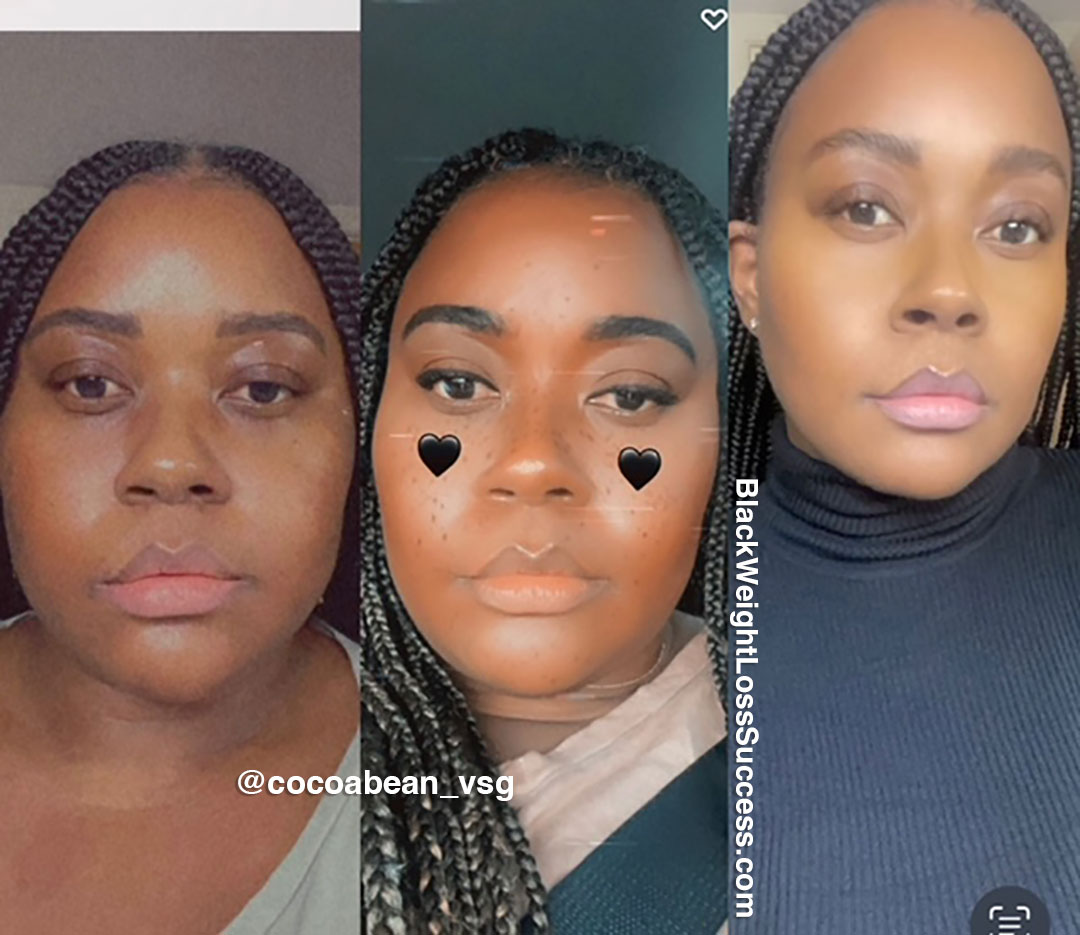 Social Media:
Instagram: @cocoabean_vsg
What was your motivation?
My number one motivation for losing weight was and still are my children. My weight slowly began to creep up, and I started to lose feeling in both my feet; my circulation was getting worse in my hands. In 2015, I remember passing out while I was braiding my hair (something I've never really had a hard time doing before). 
I had to stay in the hospital for two weeks due to blood clots being found in my lungs and a positive ANA test, which meant my immune system was actively attacking my body. My family was so concerned and afraid for me. I ended up leaving the hospital needing oxygen. My body was completely out of whack, and I was only 35 years old during this time. 
I tried several times to lose weight, but I could never get past 30-40 pounds loss. The auto-immune issue was trying to run my life to where walking was almost unbearable. I finally decided to take advantage of weight loss surgery ( in June 2024) as a tool to assist me in sustaining long-term success and getting the weight off for good. It's one of the most important decisions I've ever made for myself. My auto-immune issues literally went away as the weight came off. 
I had gastric sleeve surgery, and I have no regrets. Some say it's a shortcut, but I'm telling you that weight loss surgery is literally a tool. If the mind isn't strong enough to stay on task, the weight will come back! It's just a tool that aids in helping on your weight loss journey. The weight loss eventually slows down. However, if you stick to your new lifestyle, the surgery won't stop working as your tool.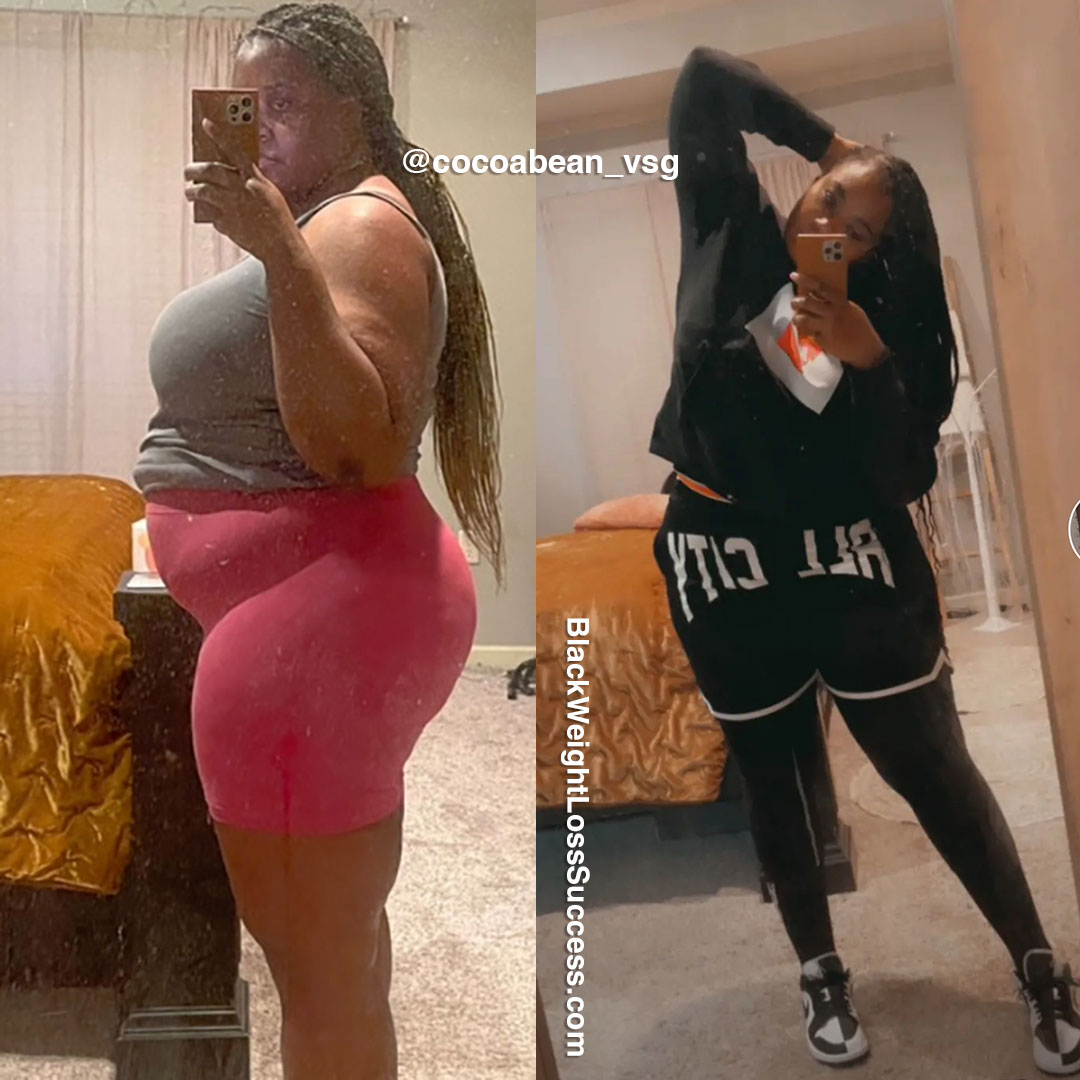 How did you change your eating habits?
My eating habits have improved tremendously. I eat lean fish and lots of herbs. I love Thai foods loaded with herbs, such as laab and Thai beef salad (My faves. I was born and raised in the Philippines). I also love to eat fruits that contain a lot of water, such as watermelon. 
Of course, I can only hold a little bit of food, which has also caused me to be more aware of ensuring I get enough water daily. I'm always looking for ways to incorporate protein in my beverages to mix things up whenever I'm bored with protein drinks.  
What is your workout routine?
I work out 3-4 times a week. I love walking on the treadmill or outside. I do challenges such as Joie's (JoieNlife) fitness challenges. I also use my redgefit bar at home five times a week, which allows me to work on my flexibility and muscle toning.  
What was your starting weight? What is your current weight?
My starting weight was 346 lbs, and my current weight is 253 lbs.  
What is your height?
I'm 5 feet, 9 inches tall.
When did your journey begin?
I started my journey in March 2022, and I'm still practicing this new way of life. My journey is a lifestyle change that I'm very blessed and thankful to be on. 
I started to notice a change around the holiday season of 2022. My birthday outfit went from being too tight six months prior to being too loose. I was very excited to see my hard work paying off, as it motivated me to keep going.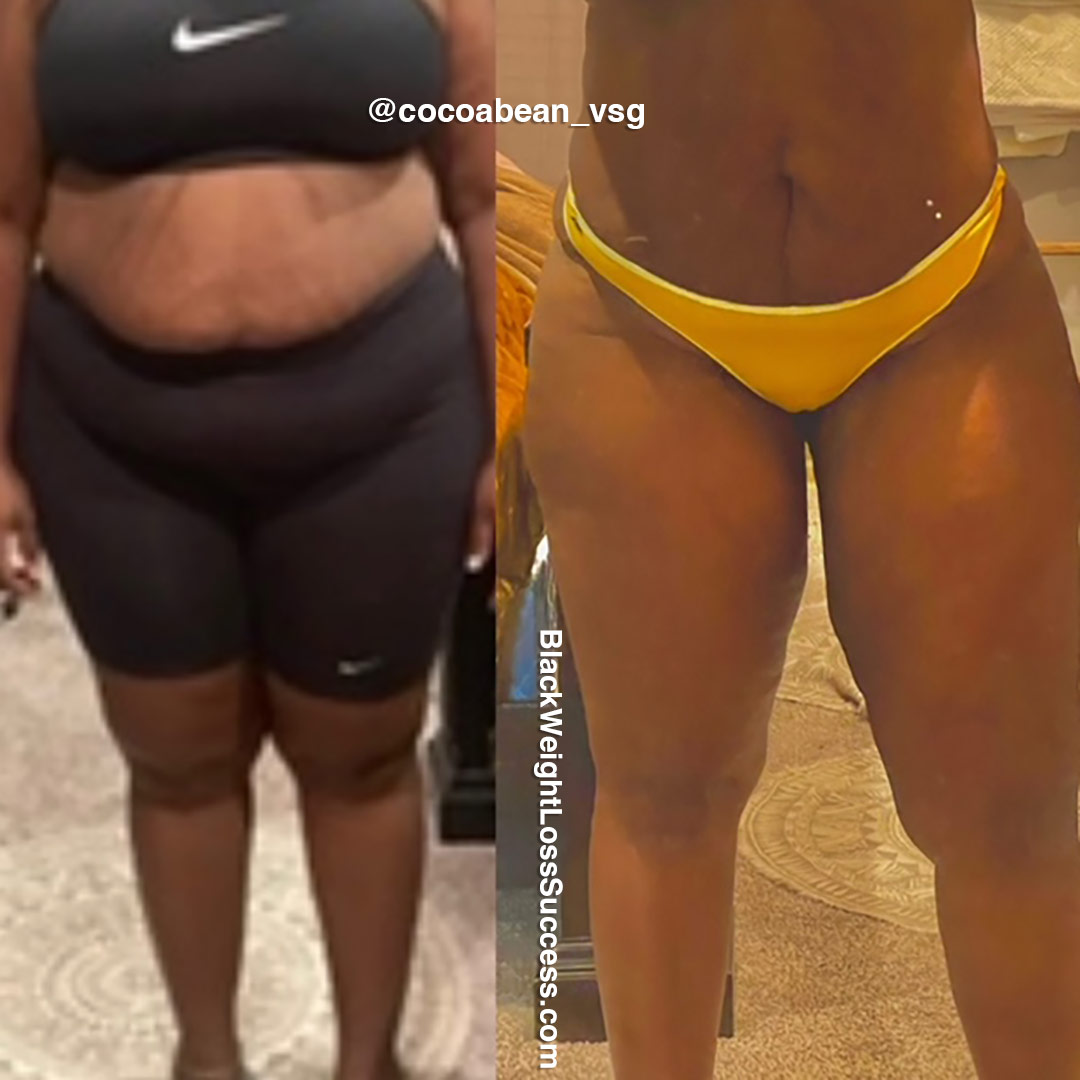 What is the biggest lesson you've learned so far?
The biggest lesson I've learned on this journey is to never give up on myself. I would be so hard on myself and so frustrated that my body was so out of wack. No matter what I did, nothing was working long-term.  
What advice would you like to share with women who want to lose weight?
As women, we can be our worst critics. We are nurturers, and it's so easy for us to put ourselves last. I serve my family naturally, and it gives me great joy to see their smiles and to get all the hugs and kisses from my babies. 
I love life and want to see my great-grandchildren. The way my body was operating, it didn't seem like that would have happened for me, which hurt me. It's so important we take care of ourselves and stay on top of routine health checks, exams, etc. Small things like this make a world of difference. We can't neglect ourselves if we are going to be at our best for our families and communities.