Transformation of the Day: Zia lost 37 pounds. Putting everything and everyone before herself and dealing with toxic relationships led to an unhealthy lifestyle and weight gain. For the past year, she's put in the work and learned the power of self love. Check out her journey.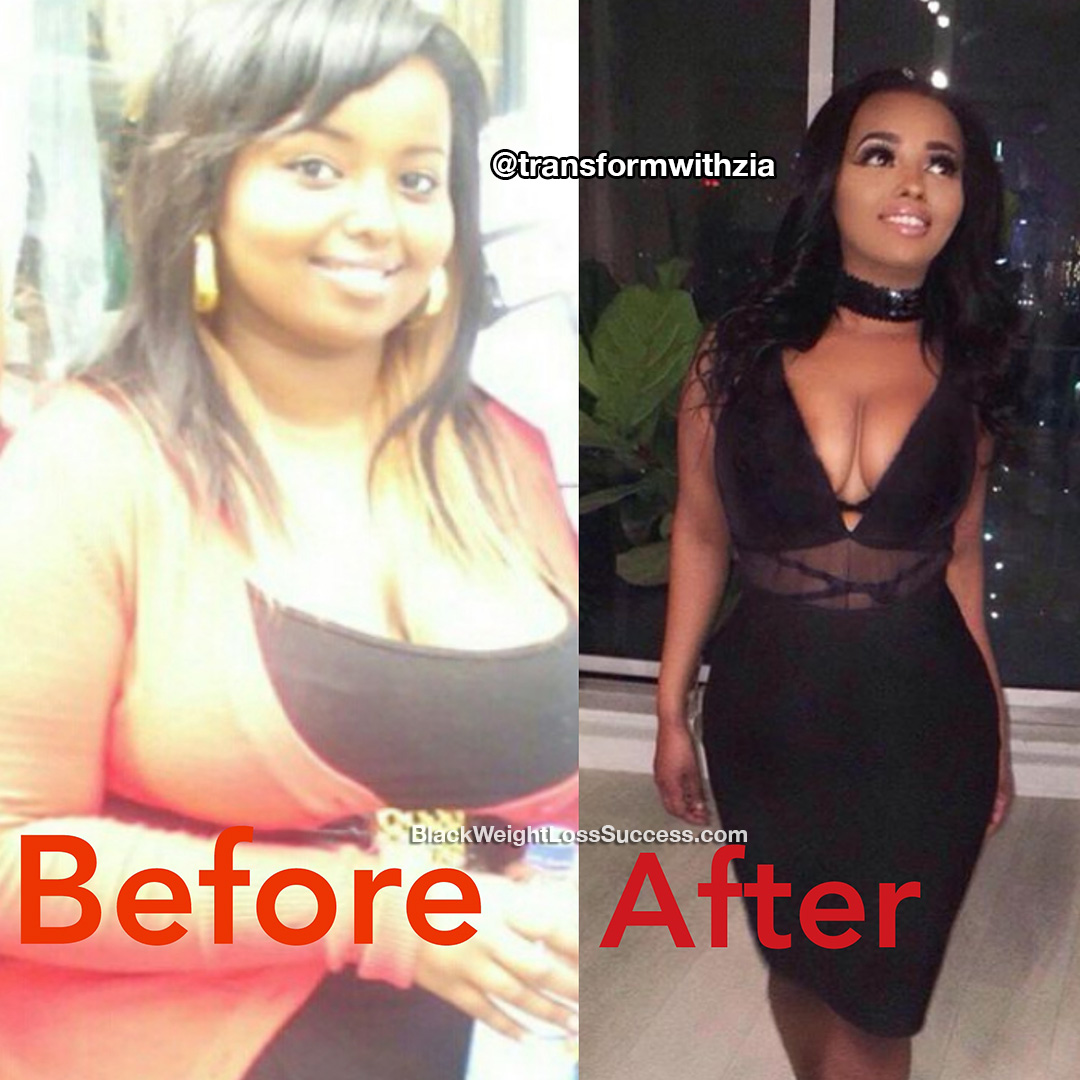 I found my analyzing this before photo and trying to understand how I got there at such a young age. A lot of things took place, including toxic friendships, toxic relationships, and putting everything and everyone before my own wants and needs. On this very day last year (3/26), I made a massive lifestyle change. No shakes, no waist trainers or whateva… lol. My journey consisted of hard work, tears and SWEAT!
What inspired you to keep going when you wanted to give up?
I used unfortunate situations as inspiration to make for better ones. I constantly kept myself motivated by imagining how confident I would feel in the end. I also focused on my desire to better my health.
How did you change your eating habits?
I limited my carb intake, ate more vegetables and drank TONS of water. I was addicted to sweets, so I found healthy options with a similar taste. I also used my meal prep containers to help me control the portions I was consuming.
What did your workout routine look like?
Before I started my journey, going up a flight of stairs or even walking made me feel like gravity had won. I overcame it all and started to workout 3-4 days a week doing pure cardio.
What was your starting weight? What is your current weight?
My starting weight was 182 pounds and my current weight now is 145 pounds. My height is 5'3″.
What is the biggest lesson you've learned so far?
The BIGGEST lesson I've learned is that if you truly want something you must diligently work hard for it. The finish line gets closer as each day passes. Use your hurt and pain as the fuel you need to transform into the best version of yourself.
The best love is self love, so go find it! I promise you won't regret it. Start now!
Follow my health and fitness page: @transformwithzia