Update Sept 2021: Shout out to Asia. She lost 20 more pounds for a total of 89lbs gone.
I've lost an additional 20lbs for a total of 89 pounds. I have also started toning more by doing more weight lifting and less cardio.
Of the lessons you've learned on your journey, which one stands out the most at this point?
No matter what kind of journey you choose, you must be mentally prepared for it. Changing your eating habits and your lifestyle is all mental. If you do that, you're there!
Would you like to offer any new or different advice to women who want to lose weight?
Don't compare your weight loss journey to anyone else's. What works for someone else may not work for you, and that's ok. Just focus on the steps you need to take. @curlzgonewild_
---
Transformation of the Day: Asia lost 69 pounds. She is a busy state employee, cheerleading coach, wife, and mother of three. In October, she found out that she had severe sleep apnea, putting her at high risk for stroke and heart attack. The thought of dying and leaving her husband and young children was unbearable, so she had to take action. She shared with us what she did to take her health back.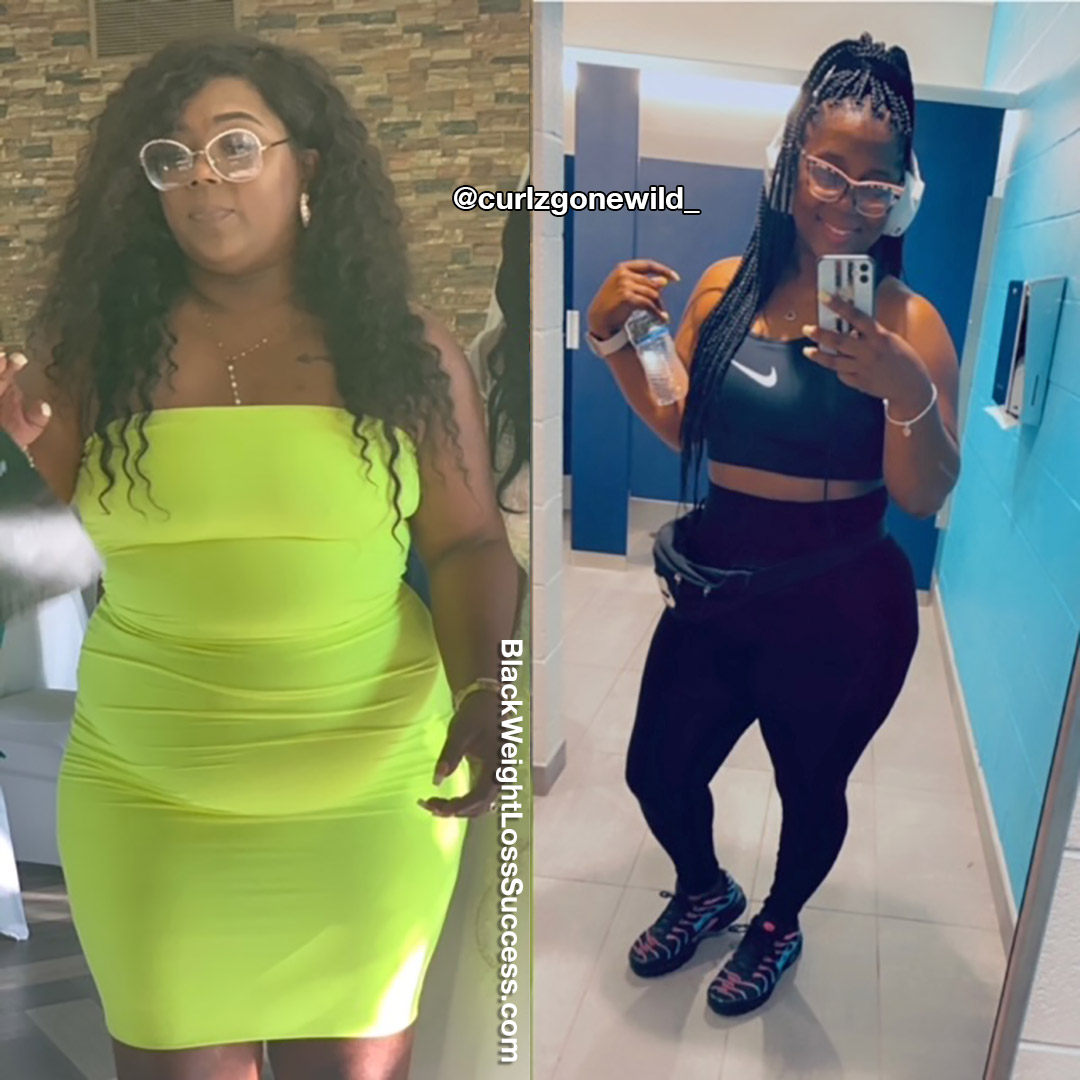 I'm 35 years old with a very supportive husband and three kids. I'm a state employee and a cheerleading coach at a high school. I recently went through a weight loss program in October to lose weight. While in the program, I found out I had severe sleep apnea. My case put me at high risk for stroke and heart attack. I couldn't imagine leaving my husband and kids at this age of my life, so I kicked it into full gear. 
I tried to lose weight by myself and was able to lose 20 pounds. However, I quickly gained it back, so my doctor recommended weight loss surgery. I was scared, but the thought of my kids losing me was my biggest fear. So I agreed and had Gastric Bypass on April 14th, 2021. Since then, I've lost 69 pounds and have been very active! 
This decision has truly been a life-changer. I don't lose my breath when teaching choreography to my cheerleaders anymore. I get to run around with my kids without feeling like I can't. I enjoy walks with my husband and just getting out of the house. The couch used to be my best friend, and now I want to experience life.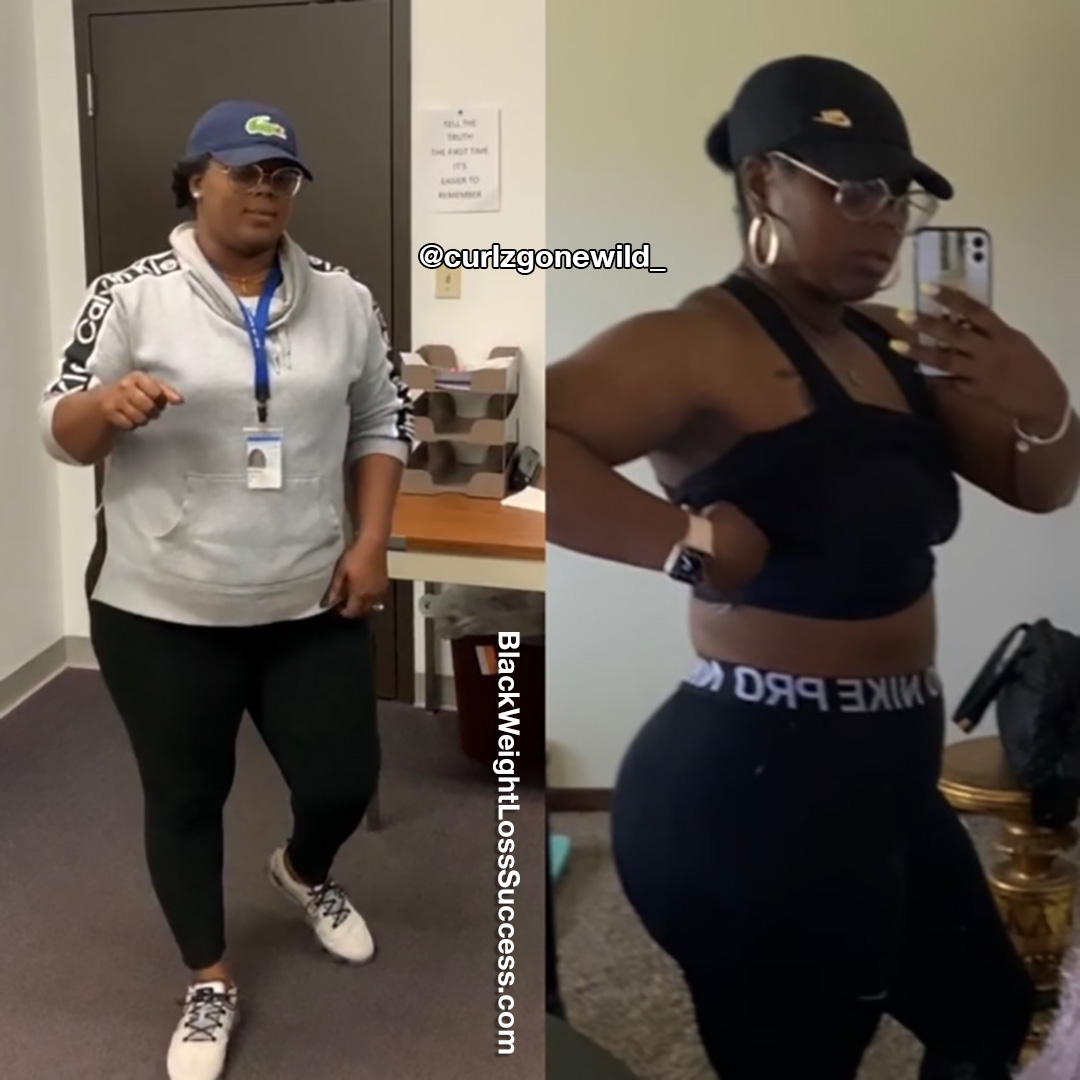 How did you change your eating habits after surgery? 
I focused more on my protein intake and keeping my sugar intake down. I get in about 80-90 grams of protein a day, and I stay under 20 grams of sugar. I'm not super strict when it comes to carbs. However, I do make sure I keep it at an acceptable number. Anytime I second guess a food decision, I speak with my nutritionist. I also make sure to get in at least 64oz of fluids a day, including water and my protein shakes.
What did your workout routine consist of?
I started with 30 minute walks at the park once I was cleared after surgery. Now my husband and I cycle at the gym and weight train. I started slow, then built my way up, and I'm still building. My main concern was making sure I was working out correctly and keeping my heart rate at a healthy number. 
How often did you work out?
I began with three days a week and worked my way to at least five days a week. 
What was your starting weight? What is your current weight?
My highest weight was 289 pounds, and my current weight is 220 pounds. I'm still working because I want to get to a healthy 180 lbs. 
What is your height?
I'm 5'4".
What is the biggest lesson you've learned so far?
The biggest lesson I learned was to make decisions for myself. I know surgery isn't for everyone, but I didn't let that stop me from becoming a healthier me. I had tried everything, and this was the next step. I had to be confident in my choice.
What advice would you like to share with women who want to lose weight?
Don't give up!! No matter what route you take, it will not be an easy one. Even with surgery, I have to watch what I eat, work out and stay on top of my health. So be ready to fight to take your life back. It'll be worth it! 
Instagram: @curlzgonewild_