Update: Jessica has lost 170 pounds.
 

 

View this post on Instagram

 
---
Transformation of the Day: Jessica lost 136 pounds. This proud mom wanted to enjoy activities (like going to amusements parks) and live a long life for her son. She had Gastric Sleeve surgery in 2021 and adopted healthy habits that have transformed her lifestyle.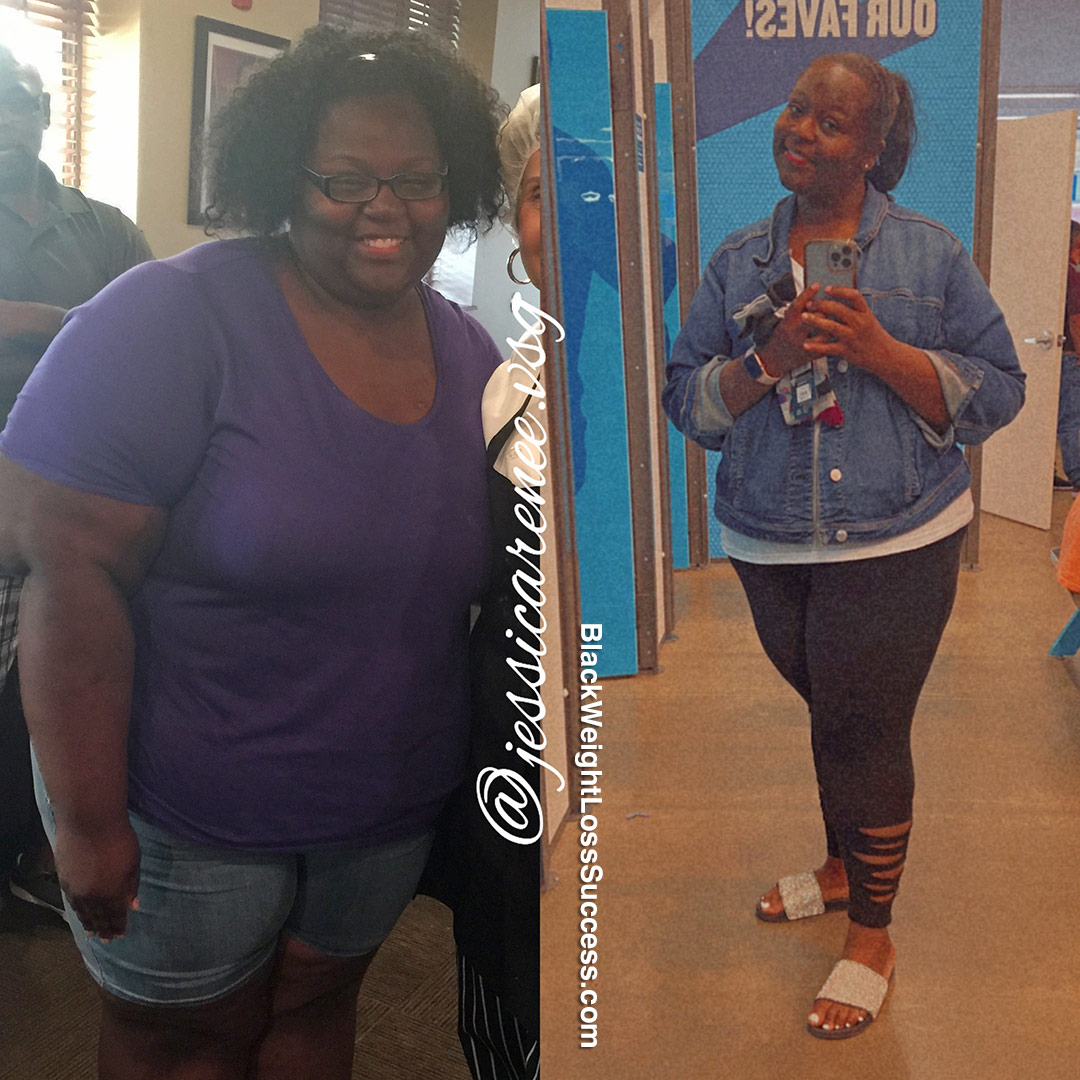 What was your motivation?
My motivation to lose weight was wanting to live longer for my son. There were times when he wanted to go to amusements parks and have fun. However, I also just didn't want to go because of my weight, and I knew I couldn't get on rides with him, so I decided to make a change for the both of us. I knew he needed me, and I knew I needed to be here longer for him. 
What inspired you to keep going, even when you wanted to give up?
My biggest inspiration that kept me motivated was merely looking at how far I've already come. During this journey, I've endured many trials and tribulations, and there were times when I did just want to give up. However, when I thought about my initial WHY (MY SON), I kept going for him.
Is weight loss surgery part of your journey?
Yes, weight loss surgery is a huge part of my journey. I had VSG [Gastric Sleeve surgery] on 5/14/2021. 
How did you change your eating habits?
I have changed my eating habits in some ways. Now I eat more in moderation whereas before I ate excessive amounts of food. I cut out sodas entirely and bread, but I try not to be so restrictive about my carb intake, though. 
What did your workout routine consist of?
My workout just consists of me walking 2-4 miles a day for four days out of the week, depending on what I have planned out for the week. I recently joined the gym, so I'm excited to work on muscle gains. 
What was your starting weight?
My starting weight was 384 pounds. 
What is your current weight?
As of today, I weigh 248 pounds,
What is your height?
I'm 5'4″.
When did you start your journey?
I started my journey on 12/31/20. 
How long did your transformation take?
This transformation has taken ten months. 
What is the biggest lesson you've learned so far?
I learned not to base my journey on the experiences of others. Although we may have similar struggles, we experience them differently from others. 
What advice do you have for women who want to lose weight?
DO IT! DO IT FOR YOU! Your body is your temple, and you only have one! Take care of it. We often neglect ourselves to make sure our families are good, but it's time to get back to YOU! 
Instagram: @jessicarenee.vsg