Transformation of the Day: Benitra lost 60 pounds in 5 months. Losing weight helped her to get rid of depression and self isolation. She prayed for the strength to lose the pounds and get healthy so that she could be a better wife and mother. Check out her success story.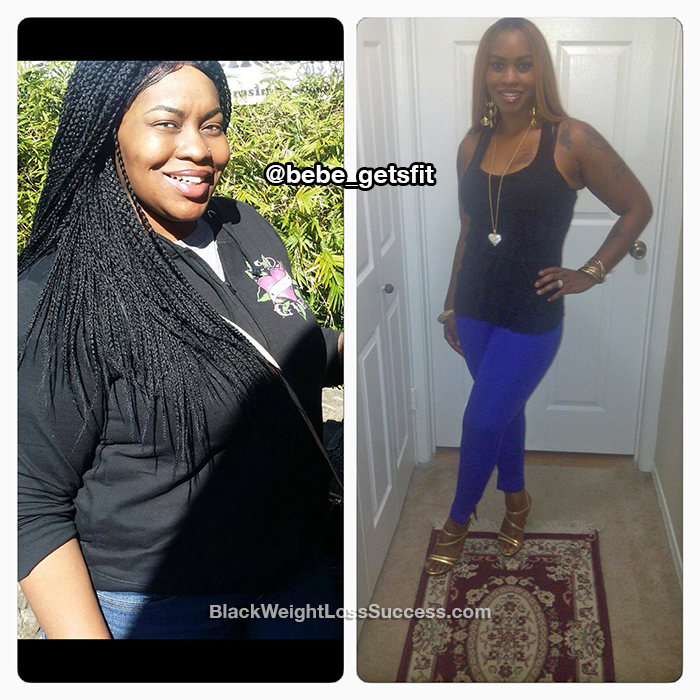 My name is Benitra and I want to share my weight loss journey with you. I've lost 60 pounds simply by following a low carb diet and taking an appetite suppressant. I weighed 230 pounds and was wearing a size 18. Losing the weight has helped me with the severe depression that I've been struggling with. I'm also able to be a better wife to my husband and a better mother to my children.
What was your motivation?
My motivation was my kids, my husband and most of all myself. I have always battled depression about my weight. I suffered depression so bad that I would literally isolate myself from my family and friends for months because I didn't want them to see how I had let myself get so big. I remember praying and crying to God to help me fight this battle and to help me to become a better mother to my children and a better wife to my husband. God did just that! He answered my prayer. He helped me gain control over my mind and my health. I started to self-motivate myself and I succeeded! I am now ready to share my story with the world! I want everyone to know that you can't give up. You can do anything, if you put time and effort into it.
How did you change your eating habits?
I decided to cut out the fast food and started preparing my meals at home. I basically followed a low carb/high fat meal plan along with taking TLC Resolution Drops to help curb my appetite. That made it a lot easier for me to stick to my meal plan. No sweets, no breads and no pasta! I knew that I had to make a drastic change if I wanted to see drastic results, and I was willing to do just that.
What did your workout routines look like?
All of the workouts I did were completed at home to be honest. My anxiety was to bad to join a gym, so I purchased a treadmill, some free weights and some Tae-Bo DVD's… and I got down to business! I worked out for 45 minutes, 5 days a week.
Starting weight/Current weight
My starting weight was 230 pounds. My current weight (as of Nov 7th, 2016) is 170 pounds. My height is 5'5″.
How long did your transformation take?
I started my journey on June 13th 2016. Yes, it only took me 5 months and counting.
What advice do you have for others who want to lose weight?
If you are tired of being depressed and fed up with your weight going up and down, take control! Pray and ask God to guide you. He will do just that! Don't give up! That's what the enemy wants you to do! You can conquer anything as long as you have faith and determination!
My Instagram is @bebe_getsfit. I hope that I can be an inspiration to others to take control of their life and happiness. I want to help people to defeat this thing called obesity.