Transformation of the Day: Catrice lost 60 pounds. This dedicated mom knew that she needed change after being diagnosed with high blood pressure and high cholesterol. Her three children are her inspiration. Check out her story.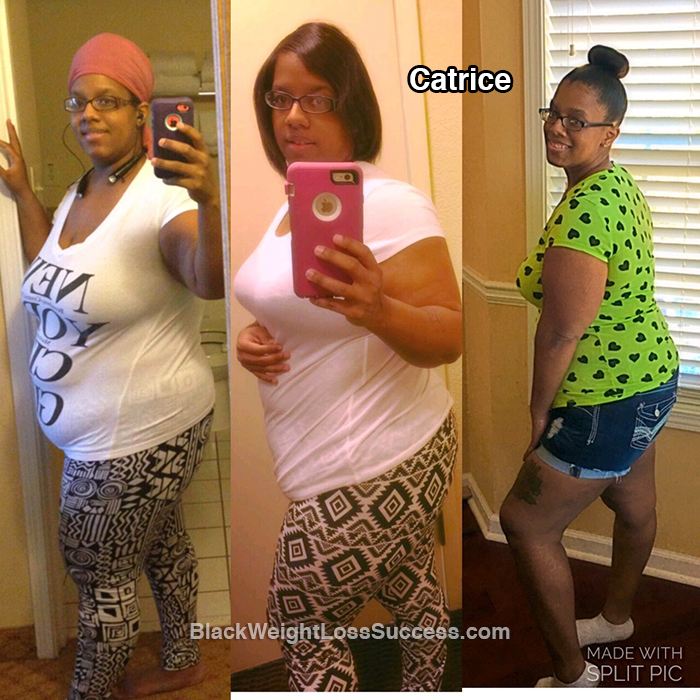 My name is Catrice and I've lost a total of 60 pounds. I realized that I needed to make a change in my life, so I started eating healthy and exercising regularly.
I was diagnosed with high blood pressure and high cholesterol. That was a big eye opener for me because I am very young. I knew I had to change my lifestyle and habits so that I can be around to see my children grow up and become successful adults.
My three children inspired me to keep going. Every time I wanted to give up, I prayed and looked at the faces of my precious babies and kept on going. My children need me to be healthy. I'm all they have.
I changed my eating habits by cutting out all fried foods. I began eating more fruits and vegetables and also eating smaller portions.  My workout routine includes walking and dancing. I love to dance. I work out for a hour and a half, 7 days a week. I also do 130 crunches everyday to tone my midsection.
My starting weight was 230 pounds my current weight is 170 pounds. My height is 5'2″ tall. I started my journey April of this year (2016) and my transformation took six months.
My advice for other people who want to lose weight would be set a goal for yourself, pray, and stick with it. Find out what motivates you and never give up. Be determined and you will definitely be proud of your journey. You will also be an inspiration to others.
I am very proud of how far I've come.
Instagram: @tricy86