Transformation of the Day: Crystal lost 67 pounds. After her cousin passed away days after having Gastric Bypass surgery, she decided to lose weight naturally. This nurse got results by exercising, using portion control, and tracking her daily food intake with an app.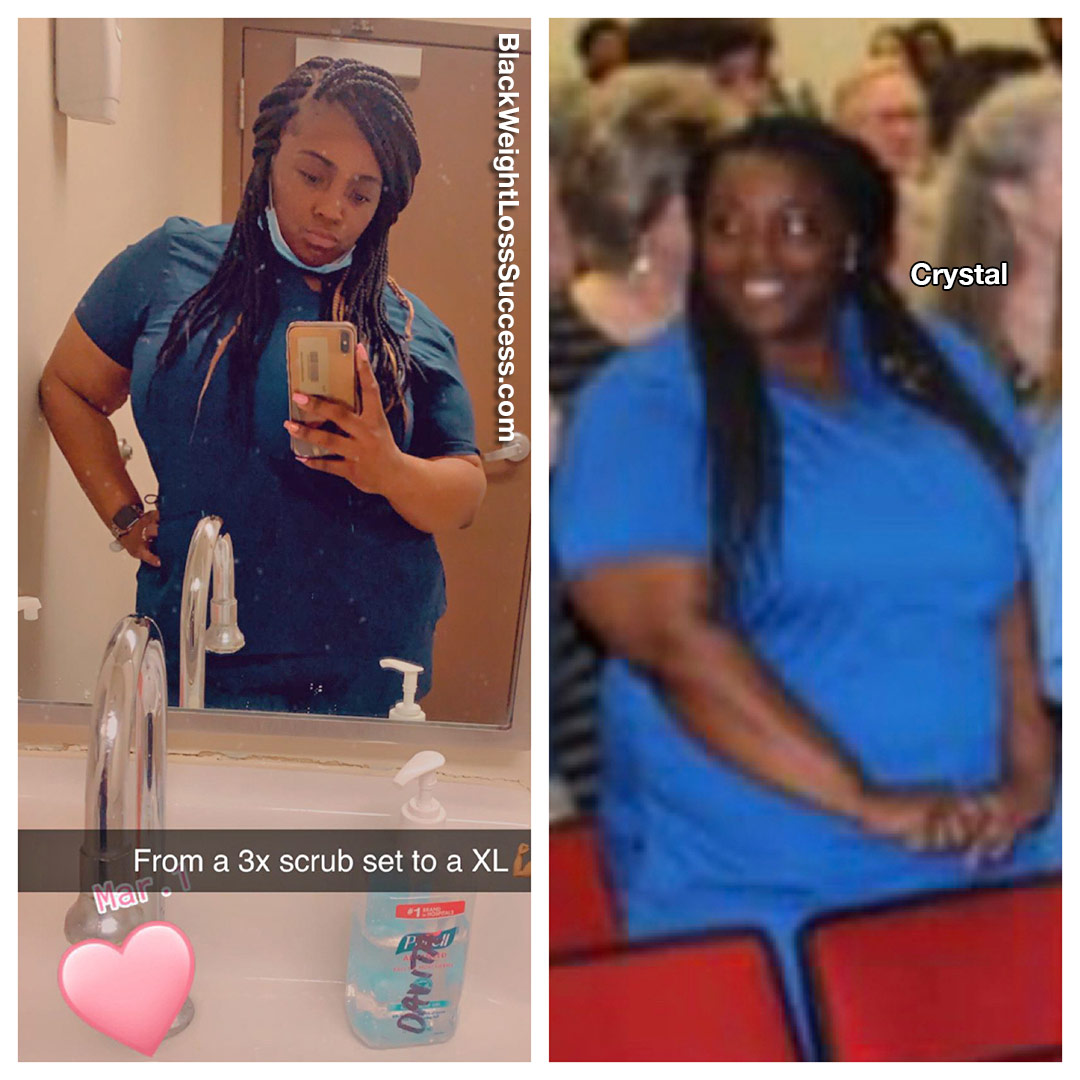 What was your motivation?
My cousin died of Gastric Bypass days after having surgery. At the time, I was thinking about having weight loss surgery. This experience opened my eyes to losing the weight naturally. 
What inspired you to keep going day to day, even when you wanted to give up?
Seeing my blood pressure finally start to normalize is what keeps me going.
How did you change your eating habits?
I don't do much dieting. Instead, I practice portion control. I use MyFitnessPal to track my calories and steps. I also eat lots of baked chicken and fish. I love my veggies as well.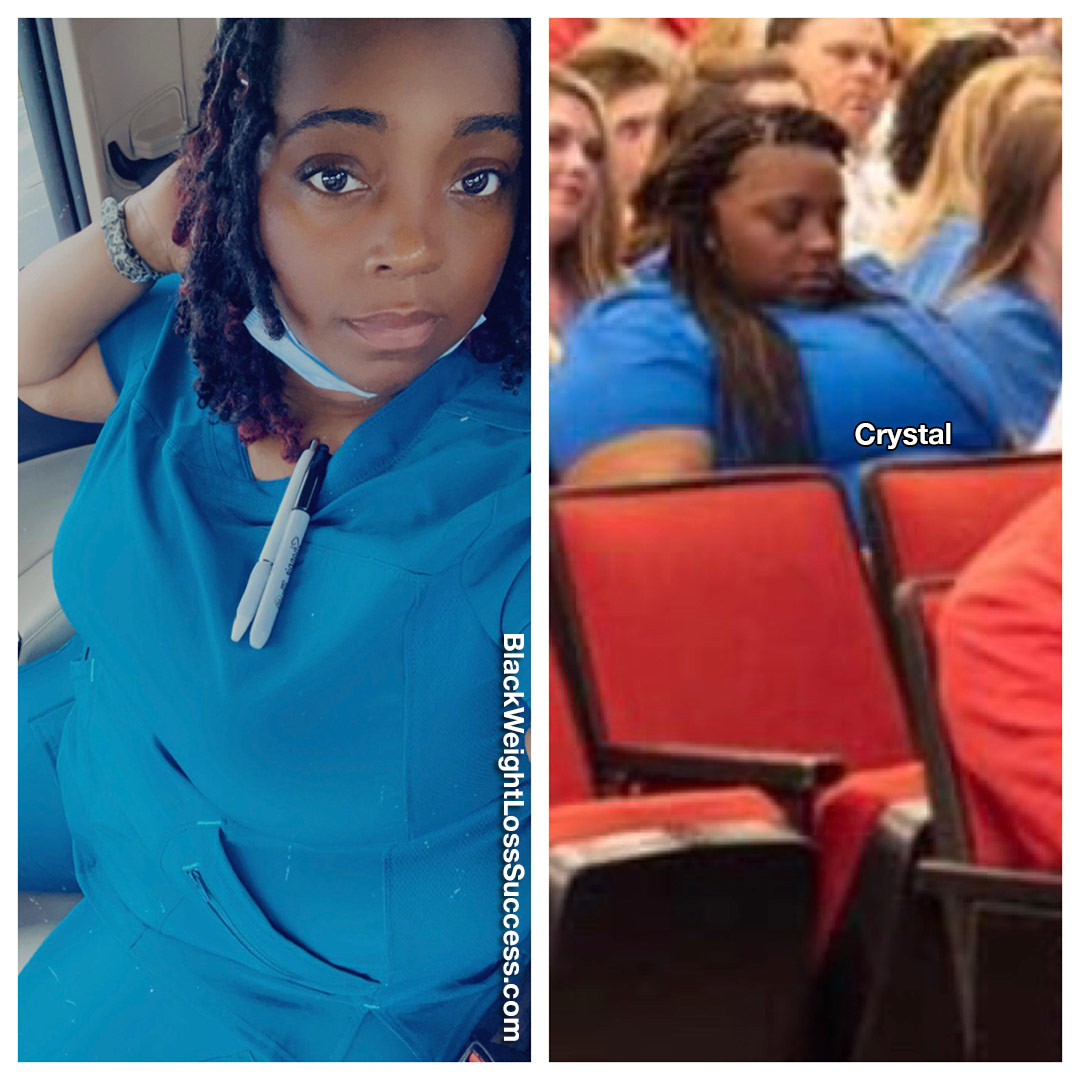 What did your workout routine consist of?
I walk at least four days a week, and I also exercise at home. Being a nurse, I am also on my feet for most of my shift.
How often do you work out?
I work out four to five days a week. 
What was your starting weight? What is your current weight?
I weighed 311 pounds, and I currently weigh 244 pounds. 
What is your height?
I'm 5'4″.
How long did your transformation take?
I started getting serious about my weight loss in August 2020 (I weighed 311 pounds). I have a ways to go, but I'm proud of the process thus far. 
What is the biggest lesson you've learned so far?
I've learned that with hard work and dedication, the results will come. 
What advice would you like to share with women who want to lose weight?
One of my biggest pieces of advice is don't ever give up!!