Transformation of the Day: Brittaney lost 64 pounds. Walking and cutting out sugar contributed greatly to her success. Seeing family members suffer from conditions like diabetes and high blood pressure inspired her to change her lifestyle. This Memphis, TN native also became a Registered Nurse and wanted to be a positive example for her patients.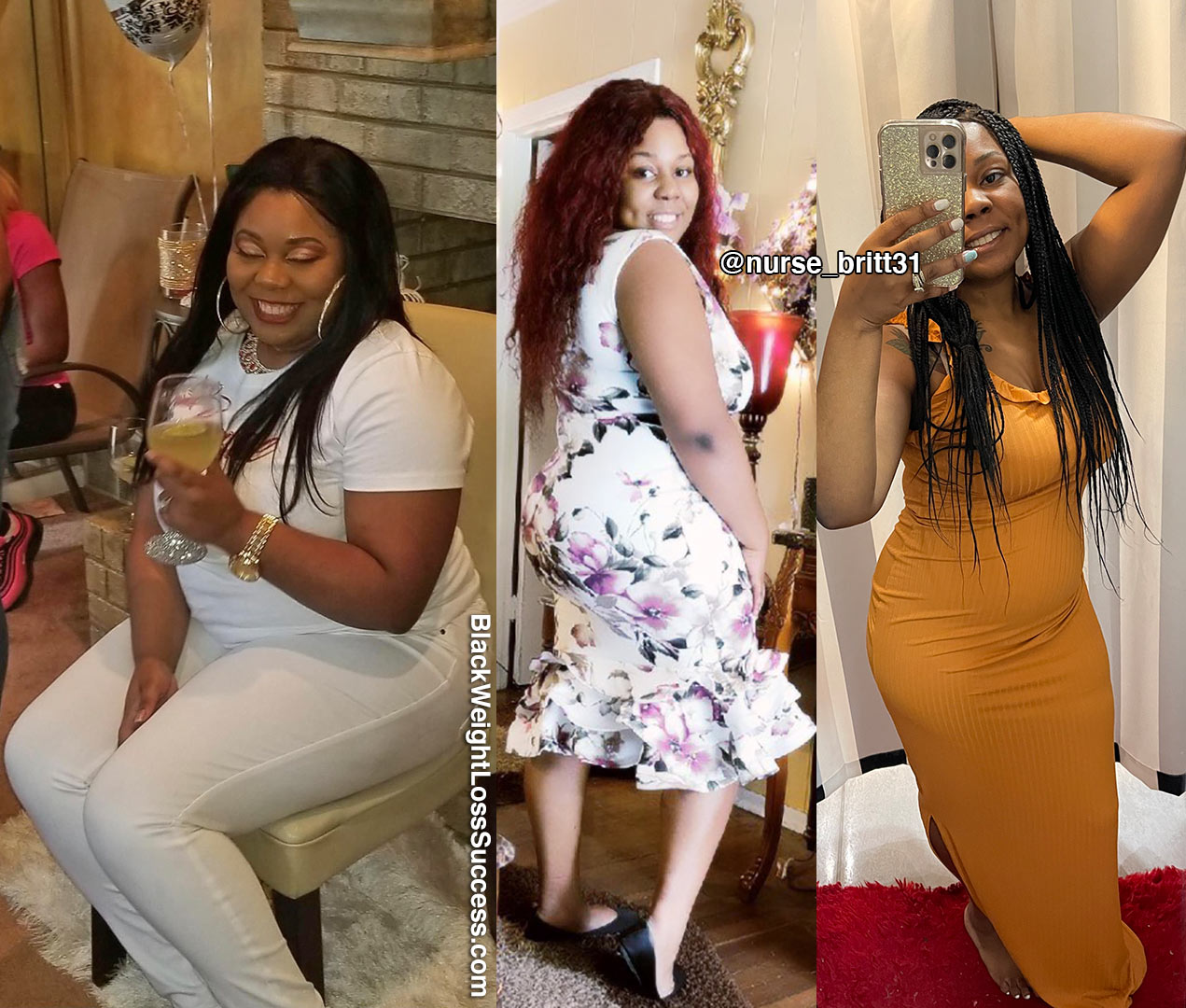 What was your motivation?
For me, the key to staying motivated was the suffering I saw with my family. I grew up in a close family. We loved each other, and we found comfort in food. Unfortunately, unhealthy eating habits led to a host of medical issues, including diabetes and high blood pressure, which led to early losses in my family. I knew I had to change if I wanted to see the people I loved for a long time. 
I also became a Registered Nurse, and I knew I had to develop better eating habits for myself and my future patients.
How did you change your eating habits?
The first thing I did was remove all processed foods and sugar. I began to eat low-carb bread, Equal sugar replacements, and sugar-free candy when I needed something sweet. I was determined to cut sugar out of my diet. I did that for three weeks and lost 11 pounds by my first monthly weigh-in.
What did your workout routine consist of? How often did you work out?
I had never had a gym membership, worked out, or played sports in the past, but I knew how to walk. So I simply started walking down my block for 10-15 minutes a day. When it began to get cold in the winter months, I walked a mile a day in my home with the Walk Away the Pounds app.
What was your starting weight? What is your current weight?
My starting weight was 224 pounds, and my current weight is 160 pounds.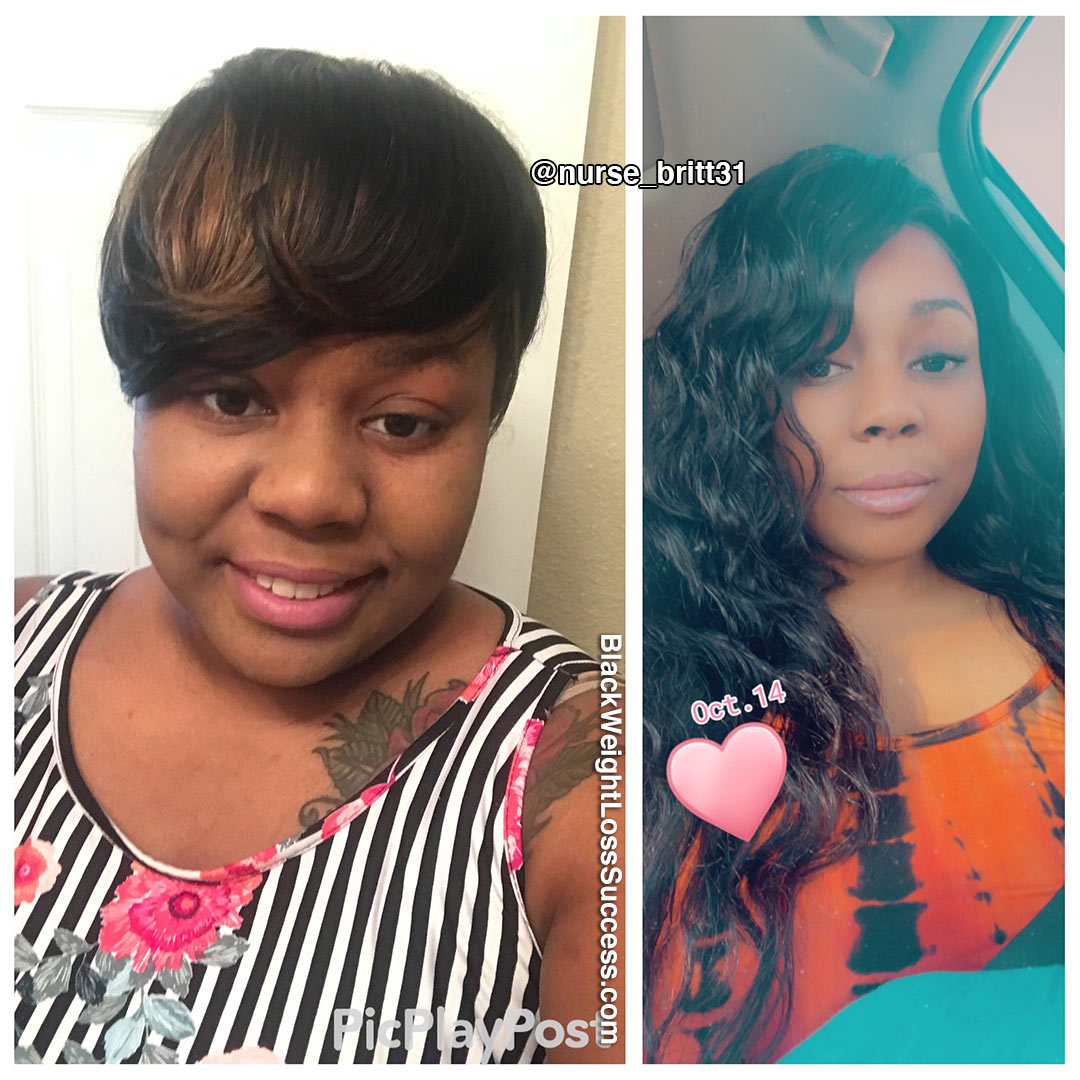 What is your height?
I'm 5'3″.
When did you start your journey? How long did your transformation take?
I started my journey on my birthday (07/31/2018) and lost 30 pounds by January 2019. By May 1st, I was down to 176 pounds. Today, I weigh 160 pounds. 
Is weight loss surgery part of your journey?
I did not have surgery. It wasn't an option for me at the time, and I didn't have the money. I'm so glad I didn't because I found my own strength.
What is the biggest lesson you've learned so far?
The biggest lesson I've learned so far is the power of my own mind. My husband told me one day, "You control it. It doesn't control you." So I tell my cravings what to do. I tell my body "No.", and I tell my body to move. It's powerful when you know that you are totally in control of everything in your life.
What advice do you have for women who want to lose weight?
Trust your own strength. We become dependent on things, people, money, pharmaceuticals, but we have a hard time depending on ourselves. Always chant to yourself every day that you have this. Even if you give up or mess up one day, go back the next day and continue on the right path. Edifying your body is a top priority in life. Your body is what God FIRST gave you responsibility for. Speak life every day until you see it happen for you, and never give up.
Instagram: @nurse_britt31