Transformation of the Day: Tatyana lost 52 pounds by committing to a Keto diet and working out five days a week. In Aug 2020, she broke her ankle and couldn't walk for two months. During this time, immobility and junk food led to weight gain. In Nov 2020, she started her transformation journey, and she has focused on achieving her goals ever since.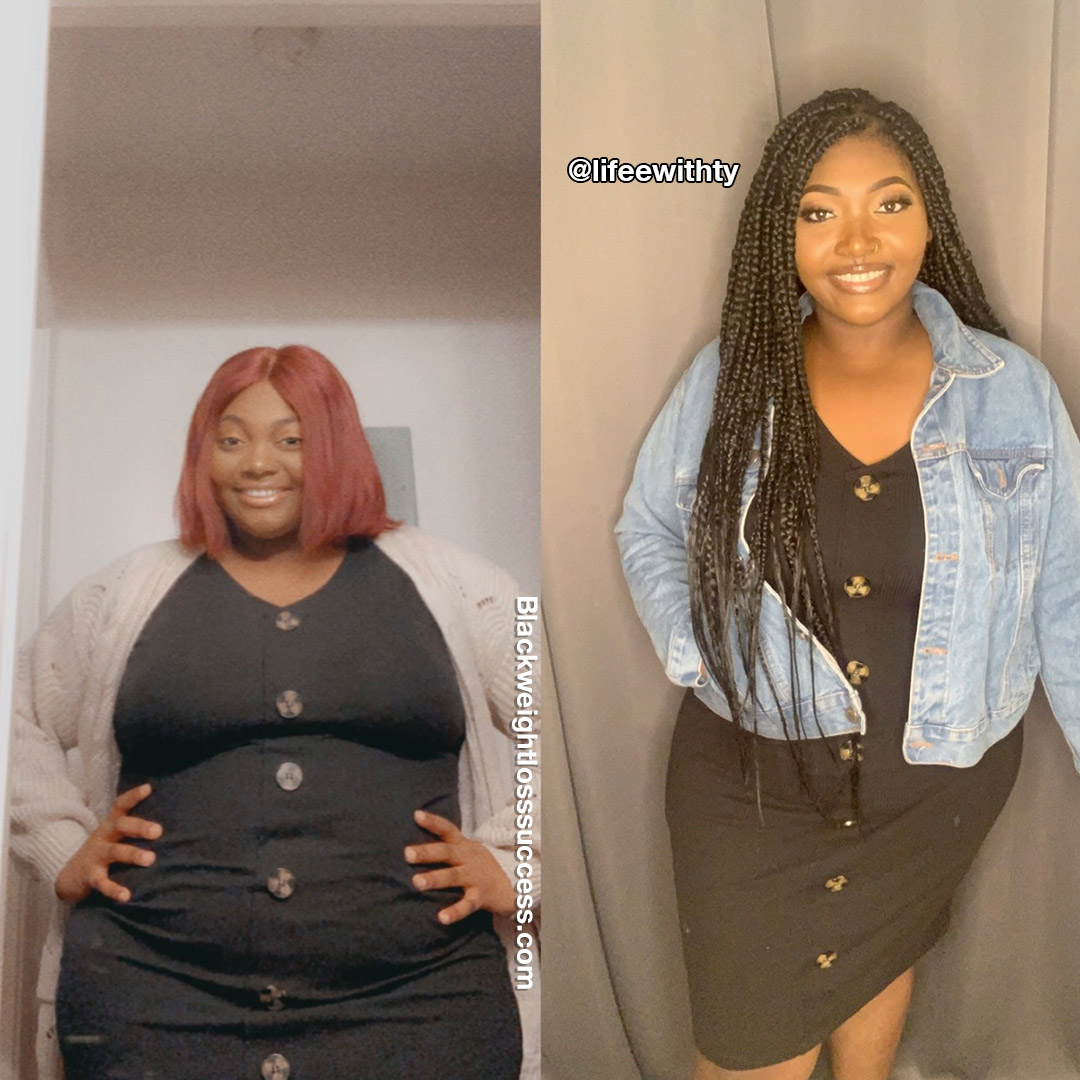 What was your motivation? What inspired you to keep going, even when you wanted to give up?
In August 2020, I broke my ankle and had to sit down for two months… LITERALLY. All I did was eat junk and lay around because I couldn't walk, and I could hardly even bathe myself. I remember the first day I was able to stand up on my own. That was also the first day that I got to step on a scale in 2 months. I weighed nearly 300 pounds!! I knew that I didn't want to gain any more weight, so in November 2020, I decided to make a change that would literally change me as a whole. I started my weight loss journey and never looked back. 
How did you change your eating habits?
I changed my eating habits by committing to the Keto diet. I try to eat less than 50 grams of carbs a day. I also drink 2 Liters to a gallon of water a day to keep myself hydrated. 
What did your workout routine consist of? How often did you work out?
I worked out five times a week. I would do home workouts (from videos on YouTube) for three days during the week. Then, on Saturday and Sunday, I would hit the local track and walk for an hour. 
What was your starting weight? What is your current weight?
My starting weight was 298 pounds, and my current weight is 246 pounds. (52 pounds down and counting!!) 
What is your height?
I am 5'6″.
When did you start your journey? How long did your transformation take?
I started my weight loss journey in November 2020. It took me four months to get to 246 lbs. I've been maintaining this weight since February. I'm currently restarting my journey to lose 40 pounds by December.
Is weight loss surgery part of your journey?
Weight loss surgery isn't part of my goal so far.
What is the biggest lesson you've learned so far?
The biggest lesson that I've learned so far is to block out all distractions and focus. I also learned to be patient with myself. I know now what I am capable of doing. 
What advice would you like to share with women who want to lose weight?
The advice I have for any women who want to start their weight loss journey or those already on their journey is to keep going! No matter how long it takes, no matter what people say, KEEP GOING. You got this! I am rooting for you, and I believe in you, QUEEN. 
Instagram: @lifeewithty