Transformation of the Day: Lynese lost 130 pounds. She started her transformation journey after developing sleep apnea and other health issues. After two years of working out and changing her eating habits, she opted to get the Gastric Sleeve. She shared with us how she's maintained her 100+ lbs weight loss for nine years.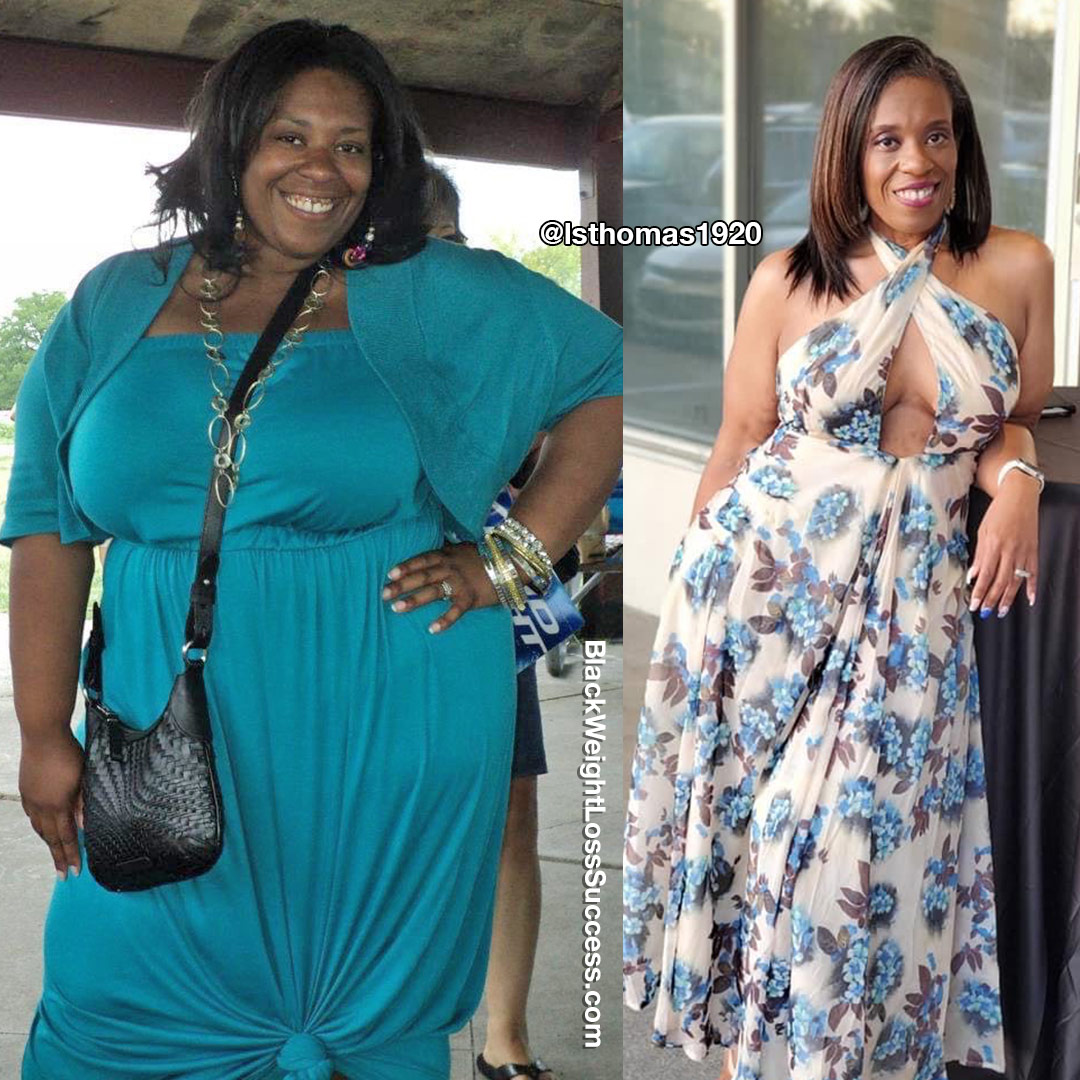 In 2010, I decided to reduce my weight. My 5-foot, 2-inch frame was showing signs that it could no longer handle carrying around 285 pounds. I felt sluggish, and I developed sleep apnea and other health problems. 
I started working out five days a week and even hired a trainer. However, the scale was moving very slowly, but I stuck with my exercise regime and moderate food portions.
Frustrated that I had only lost 28 pounds two years later, I opted for vertical sleeve weight loss surgery in 2012. It helped propel me on my journey to a healthier weight of 155 pounds (an almost 46 percent weight drop). Keeping the pounds off hasn't been easy. However, I have managed to maintain it through a commitment to staying active and eating a nutritious, low-calorie diet.
Life is a balancing act between my family, career, and sorority activities (Zeta Phi Beta Sorority, Incorporated). I still work out four to five days a week and plan healthy meals. 
I have a number on the scale that I set for myself. If I start seeing my weight rise too close to that number, I go back to the basics to get on track. After maintaining a 130-pound weight loss for nine years, I recently went through skin removal surgery. My only regret in this entire weight loss journey is that I didn't do it sooner!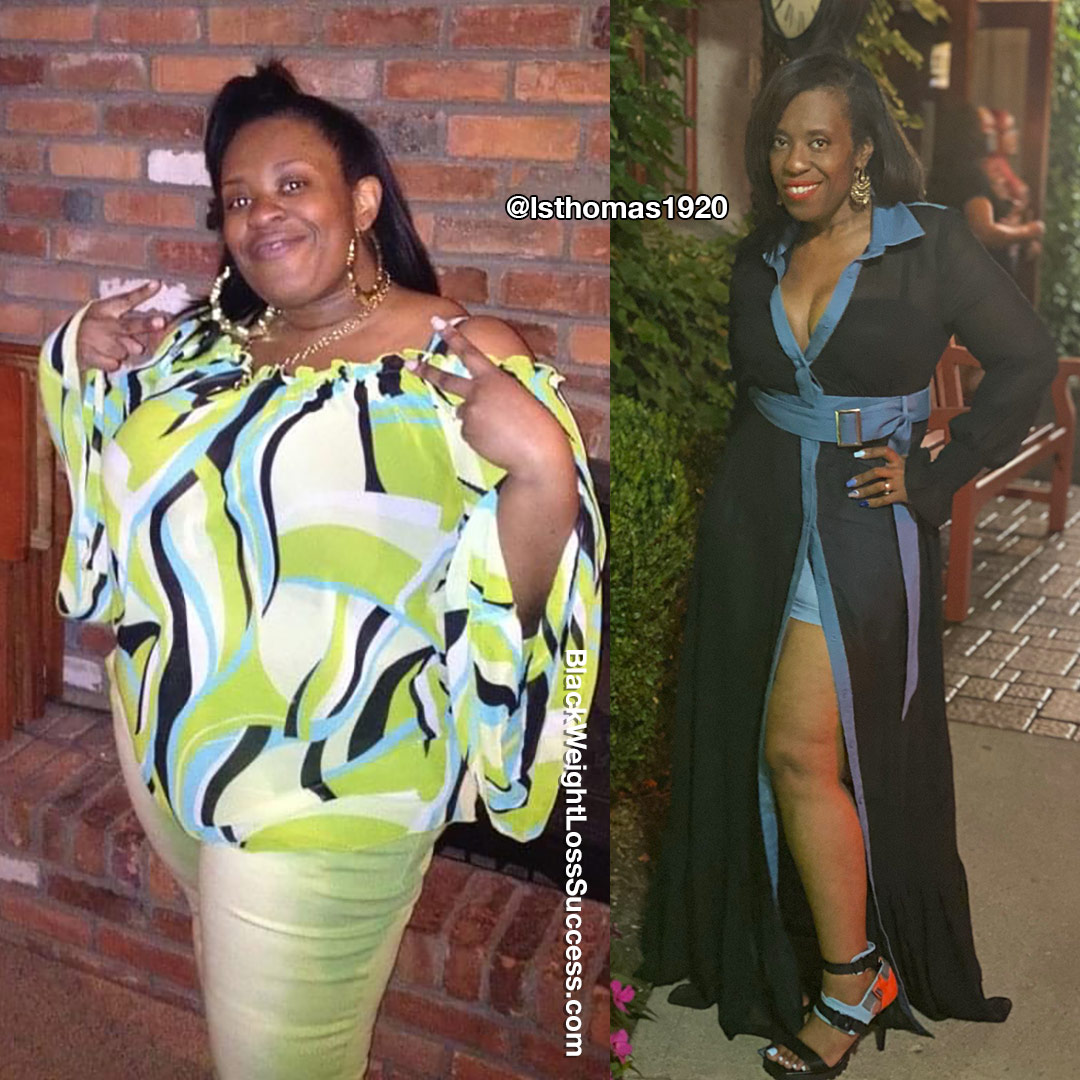 Could you give us a few more examples of how you changed your eating habits after surgery? 
I honestly followed my surgeon's plan; protein first, don't eat and drink at the same time and limit your carbs. Even before surgery, I was always trying to eat a clean diet. About three months following surgery, I found out I was suffering from Hypothyroidism & Hashimoto Thyroiditis. Because my body was not producing enough of this hormone, it caused my weight loss to be extremely slow, even after surgery. 
As a result, I changed my diet even more, and my doctor prescribed a hormone replacement. Normalizing my thyroid hormones revitalized me and gave me the energy I needed to push harder in my workouts. 
I also developed a wheat/gluten intolerance, and I haven't eaten wheat/gluten at all since 2015. This has contributed to my weight loss because I don't substitute with gluten-free versions of bread cakes and cookies. Instead, I avoid those foods and opt for naturally gluten-free foods. 
What did your workout routine consist of?
My husband is and has always been my workout partner and biggest supporter. Melvin would find different workout programs for us to follow for 10-12 weeks, from kickboxing to treadmill routines. Switching up my workouts helped me not get bored. 
When the gyms were closed, he enrolled us in Beachbody on Demand. My favorite workouts are T25, The Work, and of course, Insanity Max. When It was time to switch up our routine, he enrolled us in Detroit Cycle for virtual spinning and kettlebell classes with a live instructor. These programs helped me get through the pandemic without being idle, but I'm still changing up the routine, so I don't get bored. 
It was also important to ensure my body didn't get used to the exercise programs, allowing me to always have a new challenge. Working out has been an awesome way to relieve the stress of the day as well.
What is your height?
I am 5'2″
What is the biggest lesson you've learned so far?
Trust the process. Life happens. When it shows up on the scale, analyze what bad habits have crept in and adjust. 
Consistency is key. Once you release the weight, you can't go back to old habits. The weight will come right back. Maintenance takes a mindset and lifestyle change.
What advice would you like to share with women who want to lose weight?
My advice to other women who want to release the weight is to understand that weight loss surgery is a tool. And the tool only works if you use it. How do you use your tool? You must eat healthy and live an active lifestyle. Weight loss surgery will help you lose initially; however, it takes dedication and consistency to keep the pounds off. 
Instagram: @lsthomas1920