Update 2019: Shout out to Malika! She has kept the weight off for more than a year.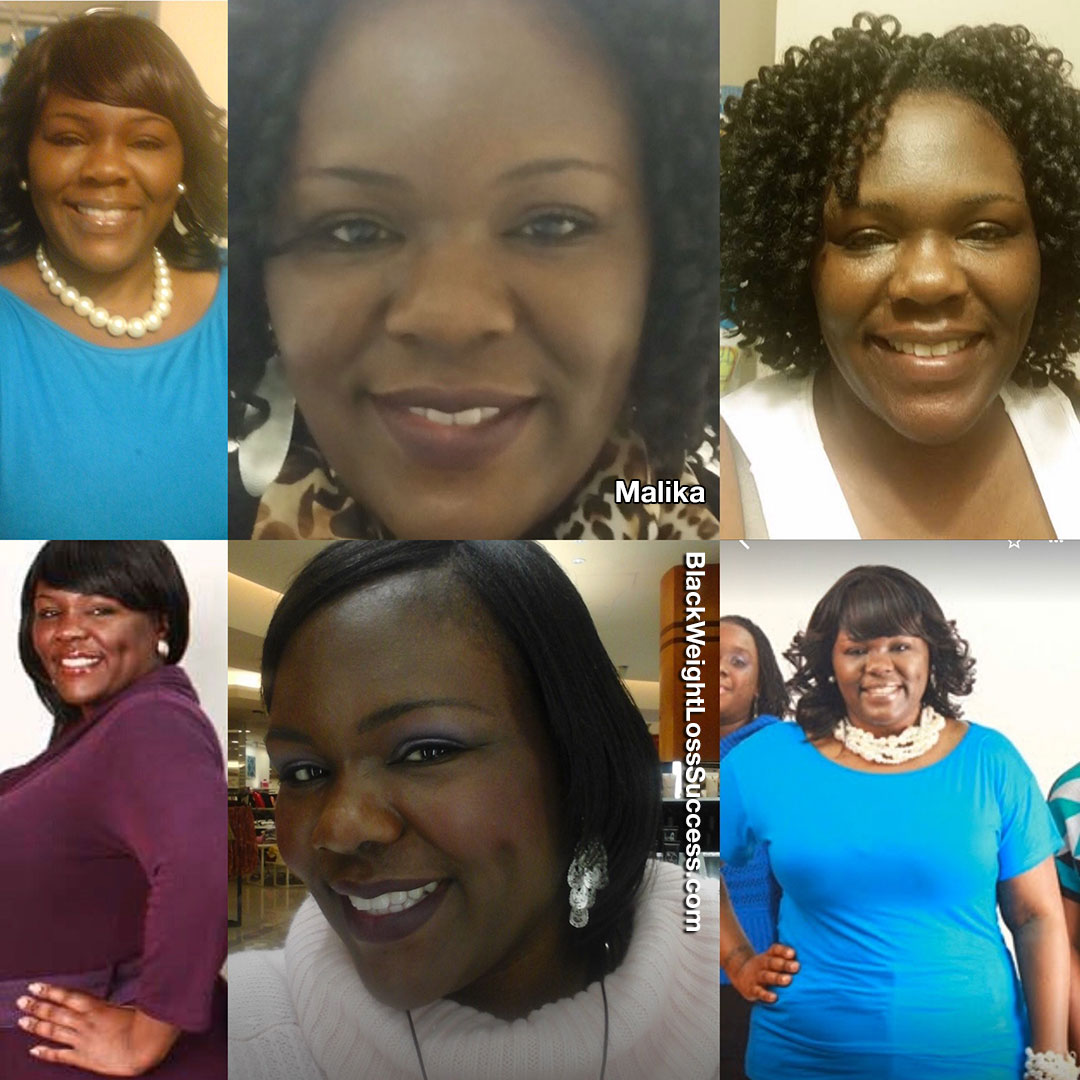 "Four years ago, I was miserable and deeply depressed. I weighed more than I had ever weighed in my life, and I worked like a slave to make ends meet. I decided to "Create my own Reality."
I've maintained most of my results, and I've continued on my journey. My eating habits typically consist of no sugar, no sweets, and no soda. I drink at least a half of a gallon of water each day. My workouts consist of kickboxing 2-3 times a week.
No matter how many times I failed, I never quit! The advice I would offer is no matter how much you've gained back or how much you doubt yourself, keep going!
My journey was not easy. I lost a lot of the people I thought were friends. I went through a lot of negativity and hurt by people who didn't understand my new reality. More importantly, I found myself. Underneath those 50 lbs was an amazing, fearless, adventurous, bomb a** woman who does not need validation. I have a long way to go, but I have found a gem in me, and I'm never letting her go." @melanted_millionaire_mindset_
---
Transformation of the Day: Malika lost 50 pounds. While on The Daniel Fast, she experienced a tough detox, and had a revelation about the unhealthy things she was consuming. This served as motivation, but she also wanted to avoid a family history of hypertension. She changed her eating habits, and created a workout routine that included kickboxing and hiking. Check out her story.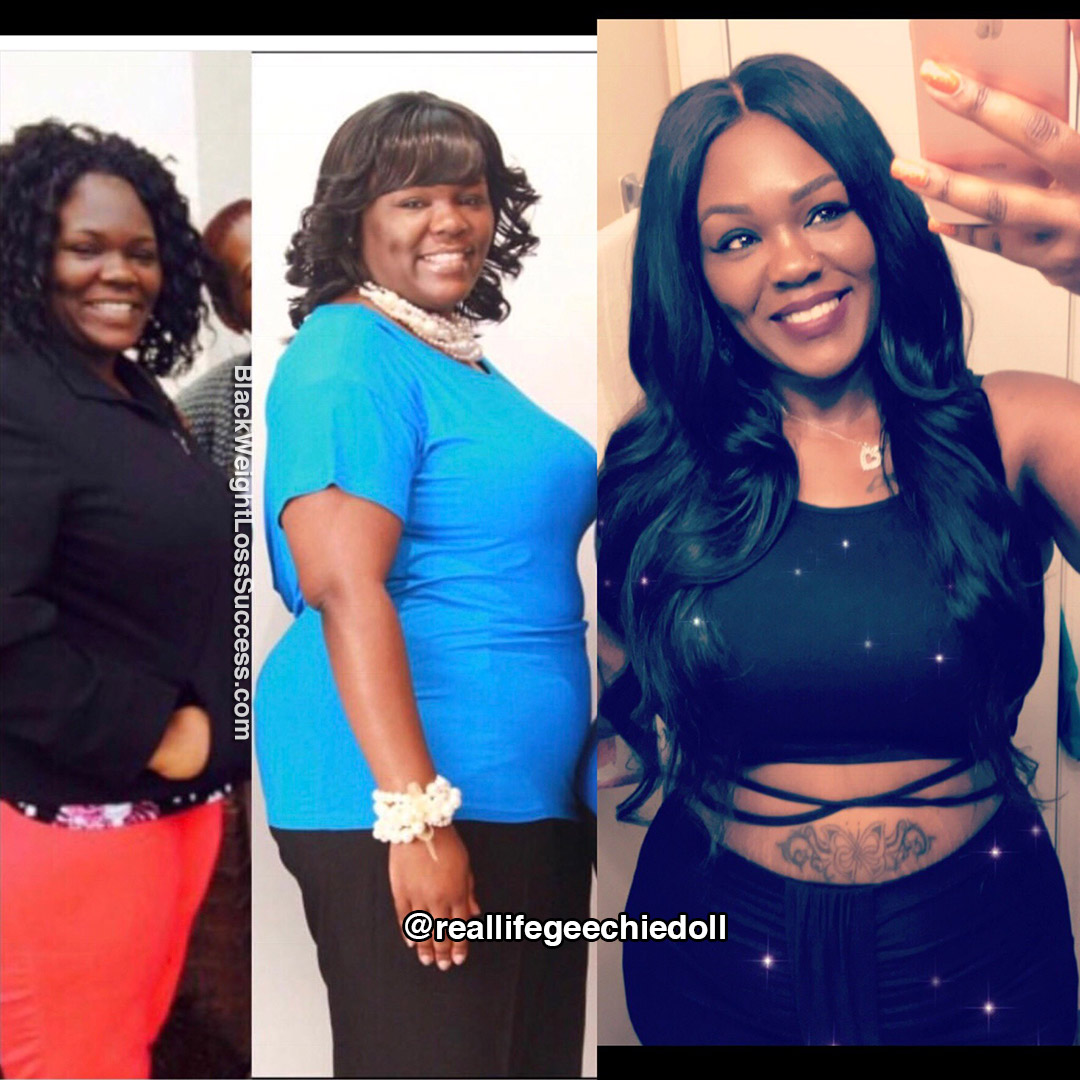 What was your motivation? What inspired you to start your journey?
In 2016, I did a fast called The Daniel Fast. During that fast, my body detoxed in the worst way. For 3 days, I was in bed with what I thought was the flu. During that time, God showed me all the bad stuff I was putting in my body. Taking that into consideration, and considering the fact that everyone in my immediate family has high blood pressure except me is what motivated me to start my journey (Some of my family members also have diabetes).
How did you take action?
All in all, I did different things at times because every now and then I got bored and changed things up. I did JJ Smith's 10 day green smoothie cleanse, took Phentermine, and worked with a nutritionist. I had to cut out/cut back on sweets, sugar, fast food and rice. Now, I love healthy foods, like salads and salmon.
For exercise, I walked and went to the gym 3-4 times a week. Mostly, I did full body workouts at 9Rounds Kickboxing, hiking and lots of cardio (a minimum of 4 miles per day).
What was your starting weight? What is your current weight?
As of today, I have lost 50 pounds. My starting weight was 245 pounds at 5'6″. Now, I am under 200 pounds for the first time since the beginning of high school. My current weight is 195 pounds. I call my journey "Aging Backwards".
What is the biggest lesson you've learned so far?
There is no such thing as a cheat day! A chest day is just an excuse to get the taste buds going out of control.
What advice do you have for other women who want to lose weight?
There is no such thing as failure. When you mess up keep going! Also, positive support is so important even if you have to create your own group. I started one in the beginning and in the end that was successful.
Instagram: @reallifegeechiedoll