Transformation of the Day: Maxx lost 200 pounds. After years of stress and unhealthy eating habits, she had sleep apnea, diabetes, and high blood pressure. By having weight loss surgery and completely changing her eating habits, she has transformed.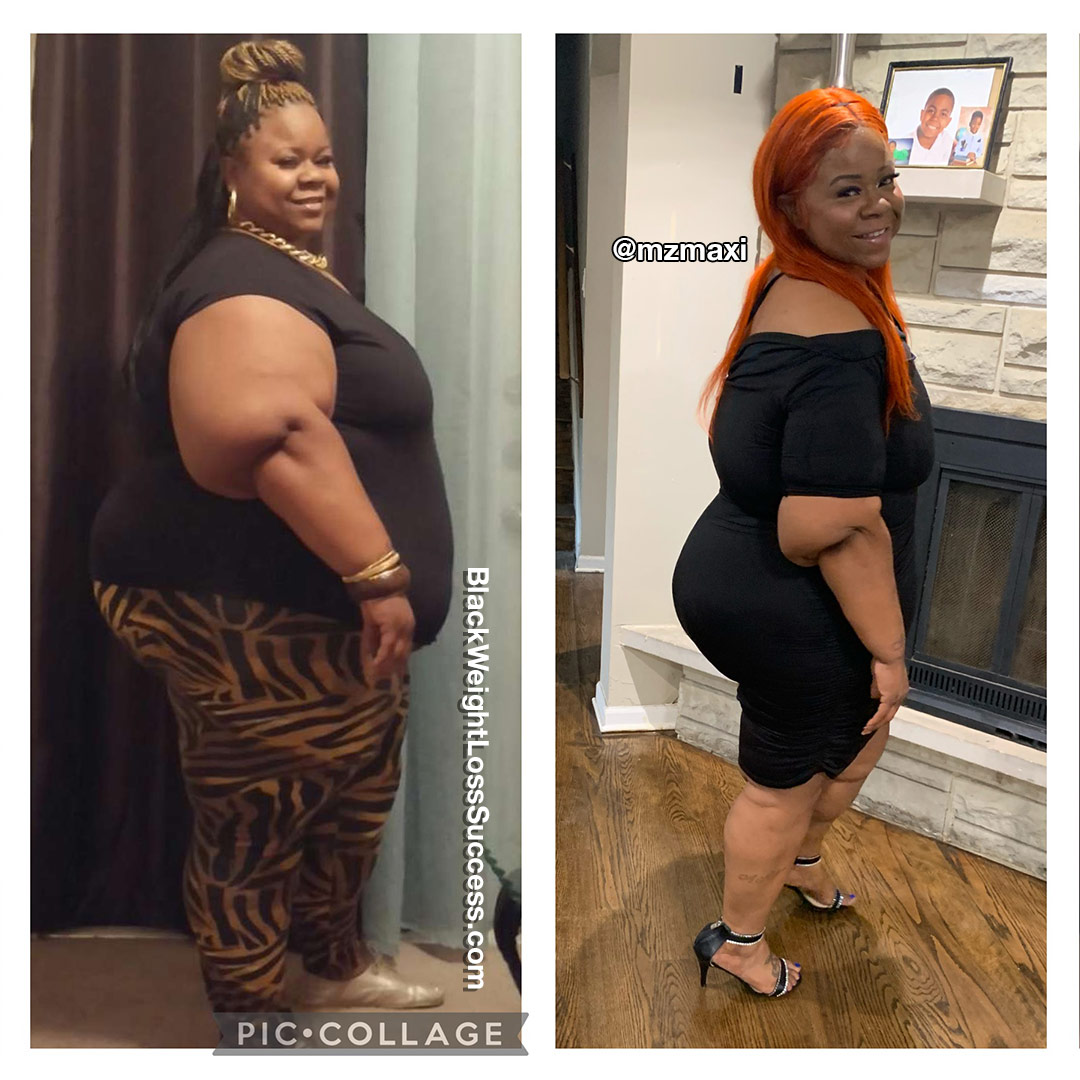 What was your motivation?
I've always struggled with my weight since I was a child. After having kids, poor eating habits and stress took me to 454 pounds. I also had sleep apnea, diabetes, and high blood pressure.
In June 2019, I had my 3rd consultation (after punking out several times before) to qualify for Gastric Bypass weight loss surgery. To qualify, I was required to lose 45-50 pounds (10%) of my body weight. So, I started the "Liver Reduction Diet" [Pre-operative diet for bariatric patients]. It was very tough to cut out bread and all the "good" food I used to love, but my motivation came from my love for my sons.
My mother and all six of her siblings died before 60 years old due to health issues. I am determined to break the curse. I lost 100 before surgery and 100 since.
How did you change your eating habits after surgery?
My eating habits changed drastically after surgery. My stomach is the size of an egg, so I have to plan most meals around my protein and calorie intake. Also, I became lactose intolerant after surgery.
I've been advised to stay away from carbonated drinks for life, and I drink primarily sugar-free beverages and water. Now, I read food labels and try to eat as few carbs as possible.
What is your workout routine?
I'm not a "gym rat," nor do I have a personal trainer. However, I am super active, and I'm constantly moving.
What was your starting weight? What is your current weight?
My starting weight was 454 pounds, and my current weight is 254 pounds. Today I am 1-year post-op (9/9/2020) and down 200 pounds from my original weight. I haven't been under 300 pounds since high school (c/o '03). Now I'm hoping to have skin removal surgery soon.
This is the best I've felt in my life, and I hope to show other BWLW that it's possible and never give up.
What is your height?
I'm 5'3 1/2″.
What is the biggest lesson you've learned so far?
The biggest lesson I've learned is this journey requires self-motivation/accountability. Me holding myself accountable makes meeting my goals all the more worth it because my validation comes from within.
What advice would you like to share with women who want to lose weight?
The most important advice I have for anyone wanting to lose weight is "Get Started." No matter if you stop at some point or take a break, start again. You can do it.
Instagram: @mzmaxi