Update: "Since you featured me, I've lost another few dress sizes and more pounds. It's been a year since I first started my weight loss journey, and I am officially down over 60 lbs and 6 dress sizes!!" – @o.livi.liv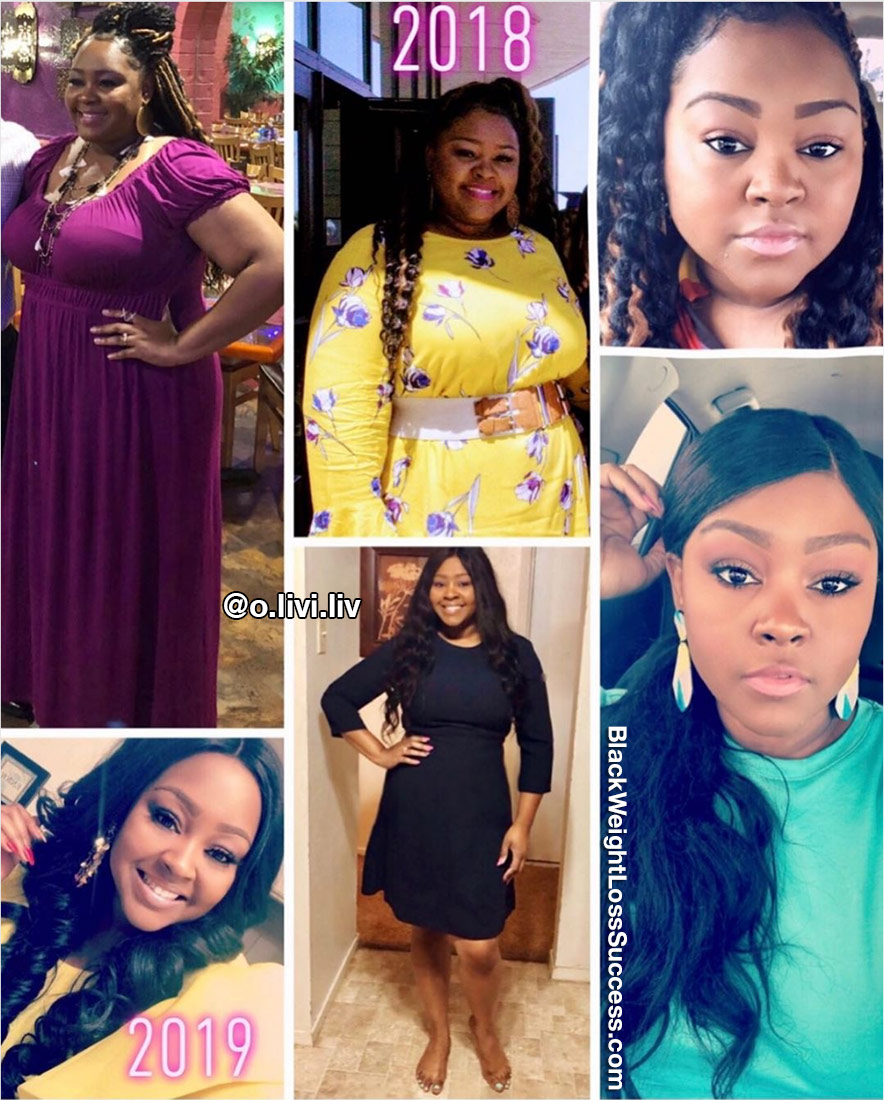 Transformation of the Day: Olivia lost 40 pounds. She refused to let depression, anxiety, pre-diabetes and high cholesterol stop her. Getting treatment for these issues, working out at home and eating healthy food has changed her life. Now, she is full of joy and energy. Check out her journey.
After a long battle with debilitating depression and anxiety, I decided to get some help. I also discovered at this time that I was pre-diabetic, had extremely high cholesterol, and a host of other medical issues caused by my obesity.
During treatment, I rediscovered my self worth and decided that I didn't want to be depressed, exhausted, sick, and unhappy with my appearance any longer! I made a decision to work on myself, inside and out.
I started exercising at home 3-5 times a week and drinking lots of water. I use Beachbody's Chalean Extreme workout system. It is a mix of cardio and weigh training.
I began eating a diet full of lean meats, fruit and green vegetables. I use the MyFitnessPal app to track meals and keep myself accountable.
I'm so happy I made the decision to start loving myself. With prayer, treatment and my healthy lifestyle change, I am no longer depressed. My skin is glowing. I am full of joy, and I have so much energy!
I've lost 40 pounds! My starting weight was 246 pounds. As of Sept 4th, I weigh 206 pounds. My height is 5'7″. I'm just a few pounds away from my first big goal: to get below 200 pounds for the first time in 13 years! This is only the beginning. I am looking forward to the greater things to come on my wellness journey.
Biggest Lesson: In the past, I would lose a few pounds, get impatient, and just give up. Sometimes I would follow fad diets and gain the weight back in less than month! I have learned this time, that effective weight loss requires consistency, commitment and a full lifestyle change.
Advice: Start a healthy eating plan, and begin an exercise regimen that works for you and your lifestyle. Don't give up… especially when the scale doesn't start moving down as fast as you would like for it to. The scale is not the only determining factor when it comes to your success. Some weeks, the scale didn't budge for me, but I still lost inches.
Don't forget: You didn't gain the weight overnight, so losing the weight will take some time. If you trust God, eat healthy, drink lots of water, and keep moving, the pounds will start falling off!
Instagram: @o.livi.liv