Transformation of the Day: Catherine lost 38 pounds. This Registered Nurse wanted to be an example of health and fitness. After ending a bad relationship, she decided it was the perfect time to focus on herself. Check out how she took action.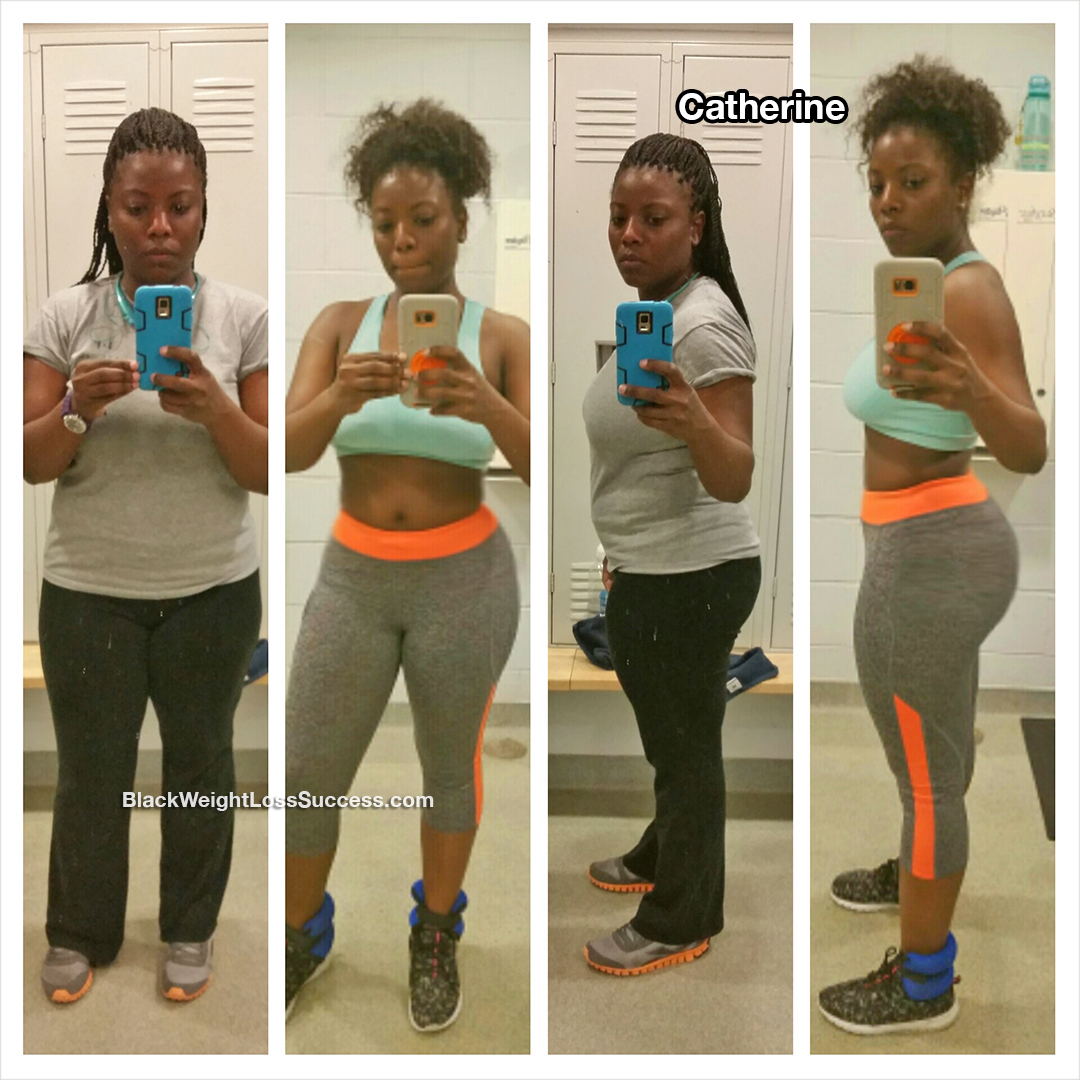 What was your motivation?
I wanted to lose weight because I reached the heaviest I'd ever been. I wanted to get healthy and be an example to others since I'm a Registered Nurse. Also, I'd recently got out of a horrible relationship and wanted to get back to myself.
What inspired you to keep going when you wanted to give up?
My focus on my health and being in optimal shape.
How did you change your eating habits?
I only ate fish/fish products, increased my vegetable/fruit intake and consumed at least 4 bottles of water of day. I didn't eat after 8 pm, and consumed no alcohol or pork. (With the exception of wine, but only during special occasions) I cut my dairy consumption in half as well. I didn't have a specific plan or program. I just went to the gym and became more aware of what I ate and when I ate it.
What did your workout routine look like?
I worked out 4 -5 times a week minimum. I used the stair master (3 min/5 min/8 min intervals) and jump roped. I ran on the track, did weight lifting, took cycling class and boxing class.
What was your starting weight? What is your current weight?
My starting weight was 185 pounds and my current weight is 147 pounds. My height is 5'2″.
When did you start your journey? How long did your transformation take?
I started in August 2016 and it took 1 year.
What is the biggest lesson you've learned so far?
Food should be used as an energy source. Monitor what you eat and only eat when hungry. Stay active  to keep the body functional/young.
What advice do you have for people who want to lose weight? Stay focused, keep track of your food intake, increase your water consumption and move for a minimum of 30 minutes a day.