Transformation of the Day: Tamara lost 29 pounds in 3 months. She's gone from a size 12 to a size 6. At 44 years old, she was diagnosed with fibromyaligia and anemia after suffering a number of symptoms, including headaches and poor sleep quality. By changing her diet and working out 30 minutes a day, she has transformed her body and her health. Check out her journey.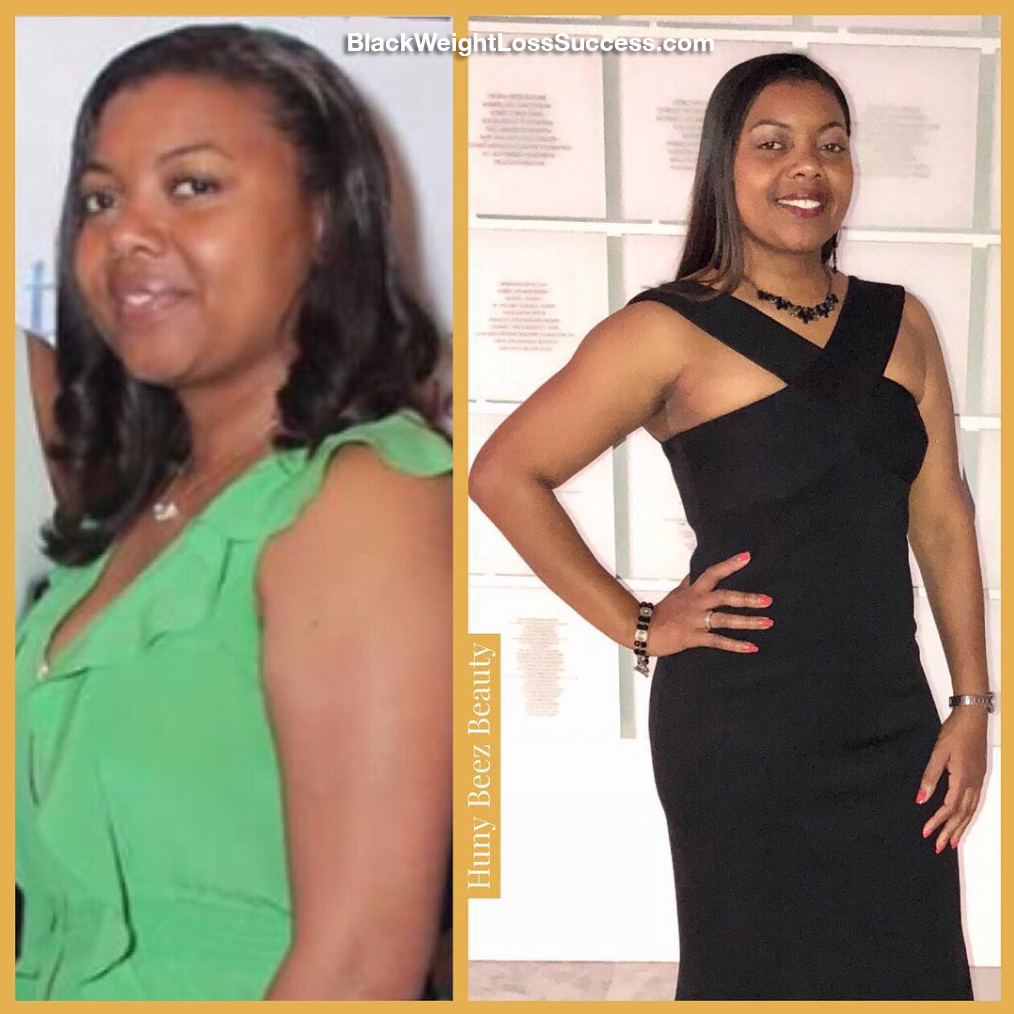 Last year, I was diagnosed with fibromyalgia and anemia at 44 years old. I had headaches and pain everyday. I also had poor energy levels, poor sleep quality and IBS issues. Although I looked good to other people, my body felt terrible overrall.
After my diagnosis, my doctor immediately prescribed prednisone and I immediately refused! At 44, I refused to allow prescription drugs to take over my body. I did some research on my conditions and discovered I could gain control of my health by making some lifestyle changes.
Within three months, I went from 173 pounds to 144 pounds. My acid reflux is gone. My body aches are under control. I sleep better and even take naps sometimes. The dark under eyes circles are gone and I'm "regular" in the bathroom; no more suppositories or laxatives. Overrall, I feel great and I did it without medication!
I achieved this success by limiting the sugar in my diet, adopting a pescatarian diet (only fish and seafood) I eat very little meat and lots of fruit. I use an all natural detox [TLC], take multivitamins and most importantly I get at least 30 minutes of exercise each day. I have a dog and walking her twice a day has really helped keep me on track. In the past, I was never able to stick to an exercise plan, but this time I did.
My keys to success are:
1. Just get started
2. Set goals that are achievable & realistic for you -regardless of what someone else did to lose weight
3. Try to be active everyday
4. Don't measure your progress by counting days. Measure your progress by how you feel and how your clothes fit
5. Just stick with it no matter what!
Although I haven't been able to conquer all my food demons 100%, I am achieving my goals at a realistic and sustainable pace for the long haul.
Instagram: @hunybeezbeauty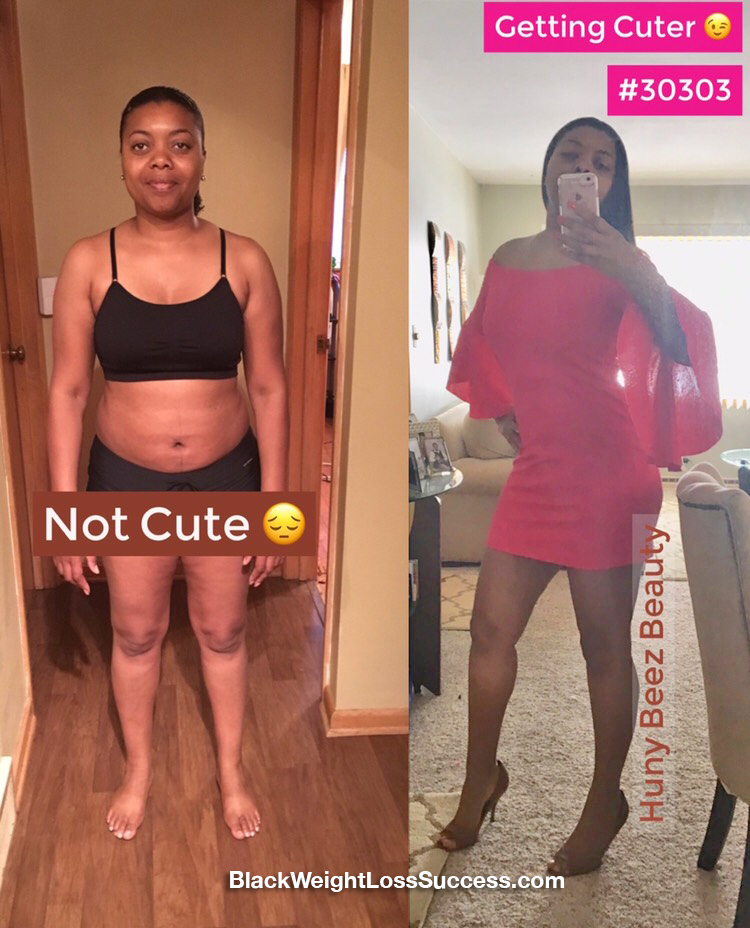 Disclaimer: Reference or link to any specific product, diet plan, exercise plan or service mentioned in the weight loss stories we share is for the information of our readers, and does not constitute an endorsement or recommendation by Black Women Losing Weight.