Update: Varanda has gone from 320 pounds to 193 pounds.
---
Transformation of the Day: Varanda lost 119 pounds. After years of yo-yo dieting and trying various programs and plans for releasing the weight, she decided to try surgery. The 6 month, medicially supervised plan she committed to before surgery helped set the stage for her success. Check out her story.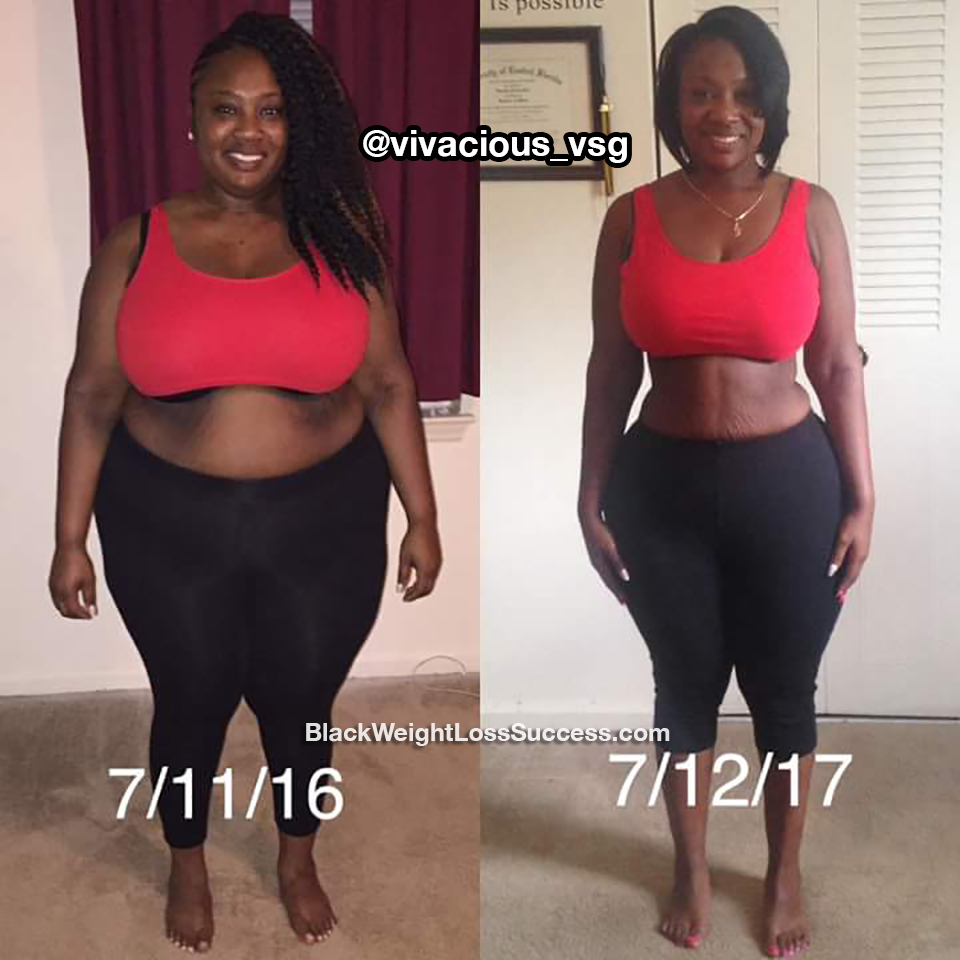 On January 1, 2016, I decided that I was sick of being overweight. Even though I didn't have any major health issues, I was always tired, grumpy and just overall unhappy with my life. So, I began looking online for weight loss inspiration.
I came across several people who had weight loss surgery. After years of yo-yo dieting and trying different weight loss schemes, I knew that this was the best option for me. Luckily, my health insurance covered the surgery. However, I had to go through 6 months of a medically supervised diet before the surgery would be approved. I'm so glad I did that. When I had Vertical Gastric Sleeve surgery on July 12, 2016, I felt like I had the tools I needed to be successful after surgery.
I started my journey at 320 pounds on a 5'7″ frame. I currently weigh 201 pounds. I have about 20 more to lose until achieve my goal weight.
With the help of VSG surgery, the amount of food I could eat each day was drastically reduced. What also contributed to my weight loss success was limiting my carb intake and working out with a personal trainer.
My advice to anyone wanting to lose weight is to trust the process. So many times, we get discouraged when we don't see the number on the scale change. Know that if you're doing what you need to do, the scale will have no choice but to catch up with you. Also, find friends who are like-minded and who are on the same/similar journey as yourself. Find someone you can look to for inspiration.
Feel free to follow my journey at @vivacious_vsg.