Transformation of the Day: Shemeeka lost 40 pounds in 4 months. She was unhappy with her weigth and having PCOS made things even more challenging. Going Keto and using intermittent fasting worked for her. Check out her journey.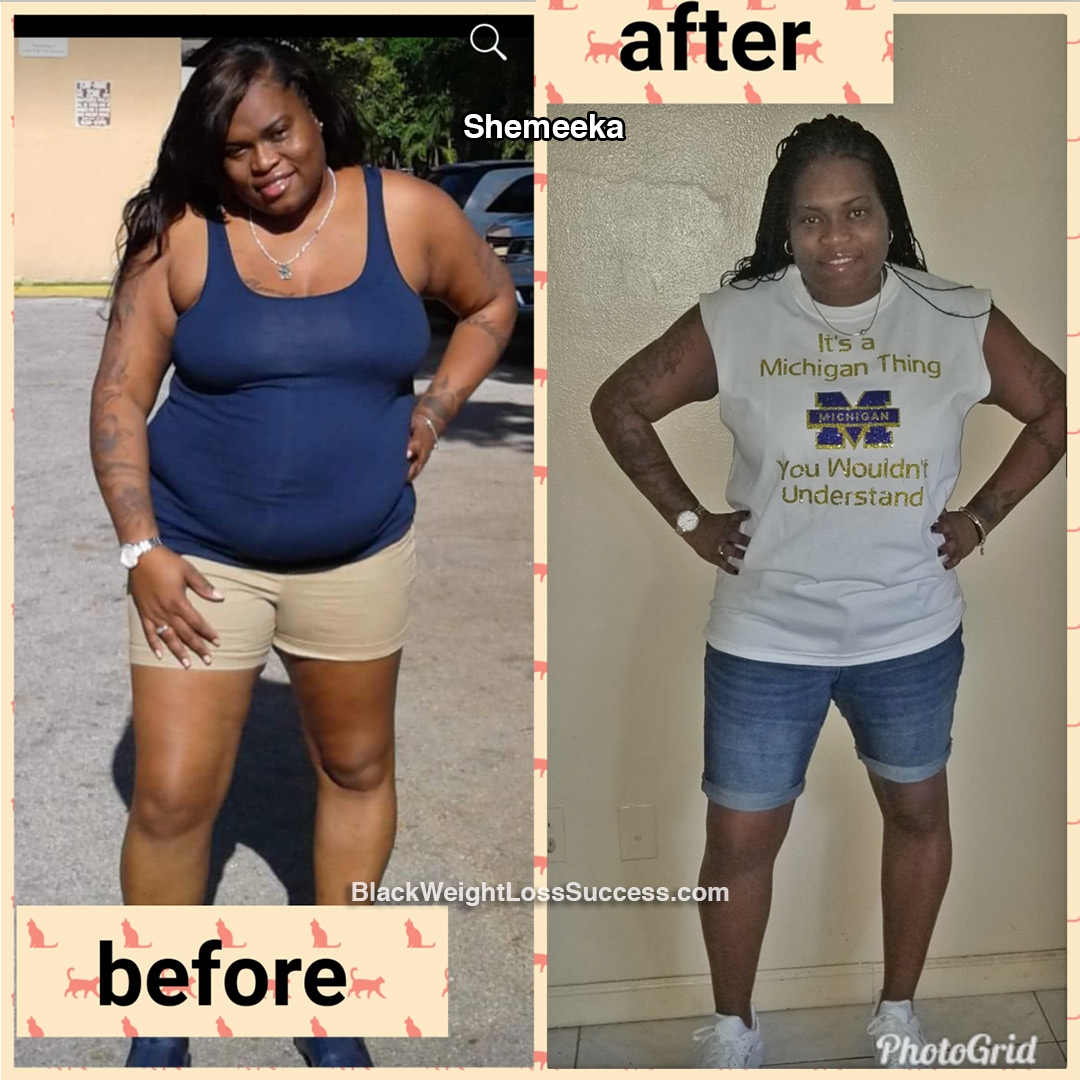 What was your motivation?
For 7 years, I was unhappy with my weight. I was diagnosed with Polycystic Ovary Syndrome about 8 years ago. At the time, I was told that it was going to be very hard for me to lose weight with PCOS.
On May 21, 2018, I started my weight loss journey at 257 pounds. I'm 5'8″, so that weight is considered obese. I also had a fear of developing diabetes, so I knew I had to change. Now, I've lost 40 pounds in 4 months, and I'm loving it.
How did you change your eating and exercise habits?
I started my journey by adopting the Ketogenic diet. Then, I added intermittent fasting. I had to cut back on bread, rice, pasta, sweets, sodas, juice, and fried food. Did I face challenges when it came to going keto? To be honest, no, but this was because I was tired of being overweight and was very determined to get my weight down.
For exercise, I started working out by walking and jogging. I try and walk at least 4 miles a day, every morning and every evening.
I also started buying clothes that were 2 sizes too small to help motivate me to change.
What is the biggest lesson you've learned?
Losing weight takes time, and the scale should not be the only method you use to measure your success. My measuring tape is my best friend.
What advice do you have for other people who want to lose weight?
My advice is Keep Pushing. Push yourself, take your time, and find something that motivates you.
Instagram: @goblueketo