Transformation of the Day: Shaun lost 67 pounds. This determined mom wanted to be a healthy example for her loved ones, especially her children. Fads and yo-yo dieting didn't work for her. She took action and hasn't turned back.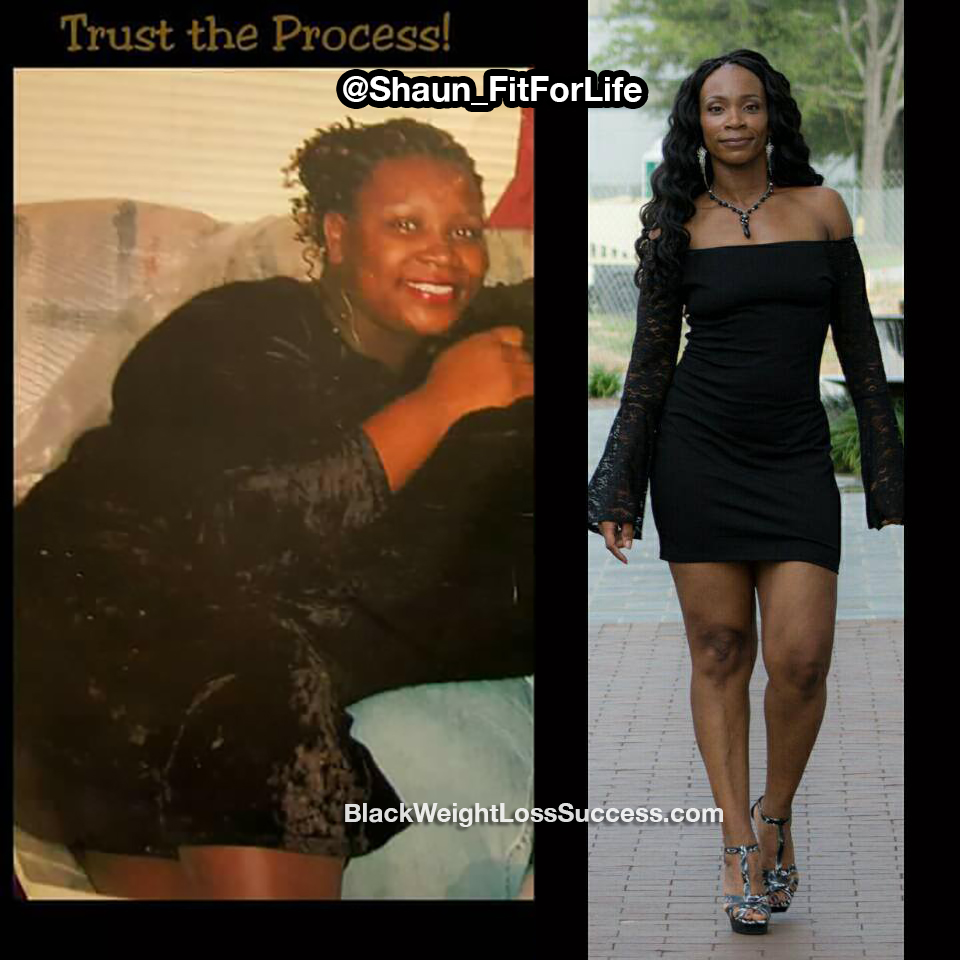 Prior to having children, I was slim. I could eat anything and not gain weight. During my first pregnancy, I gained 60 pounds and struggled with my weight for years. I went up and down on the scale because I didn't truly know what to do. I would try unhealthy, fad diets that took off the pounds, but they were only temporary. There were times when I was skinny and unhealthy looking and other times that I just blew up.
On Dec. 15, 2013, I weighed 241.2 pounds. This was not my heaviest weight. However, this was when I took my life back and became mentally and physically determined. No more yo-yo dieting for me. I wanted to be a healthy example for my family, especially my children. I learned that I needed cardio, strength, and healthy nutrition to be successful. I lost 45 pounds in 2014 and kept going with a goal to tone up. I fell in love with my healthy lifestyle.
I've used the three-tier approach (cardio\strength\clean eating) and have surpassed my original weight and inches goals. I've have lost over 65 pounds. Now that I have my mind right, there is no stopping me. I am 5'10″ and currently weigh 174 pounds. I look and feel better now at the age of 40 than I did in my unhealthy twenties.
Eating Habits: I changed my meal plan up to make sure my body doesn't get to use to the same thing so I'm able to see continuous results. My body reacts well to a low carb and high protein meal plan. I eat every three hours to keep my metabolism as it should be. I also like to detox periodically with green smoothies. I often research other healthy options and test to see what I can incorporate into my plan. I eat for my goals and to fuel my body.
Exercise: Having an onsite gym at work played a major role in my success. They offer a lot of classes, so I get to change things up often. You need to challenge your body to see results. I like Trekking, which is a high intensity class where you go from walking to jogging to sprinting.
I love Zumba and the circuit classes that combine cardio and strength. Becoming a Zumba instructor is one of my goals. I also enjoy running and I've completed several 5Ks, 10Ks, and 12Ks. I have completed two half-marathons and a Navy Seals inspired BattleFrog Carolinas Event as well.
I have a great support system that includes a couple of 'Fit Sisters'. We push, motivate, and inspire each other. It is helpful to be around women with similar interests who agree that this is a lifestyle, not a diet. I co-hosted several online healthy lifestyle challenges in which participants lost over 25 pounds and kept it off. #JMSFitnessChallenge. This is just the beginning!
I found my balance by combining cardio, strength training and good (healthy\clean) nutrition. I trust the process and live in a manner that will help me reach/maintain my goals. Current Goal = Healthy and Happy!
Facebook: Shaun FitforLife
Updated Instagram: @shaunb_fitness