Transformation of the Day: Dinitria lost 49 pounds. Health is her motivation. She knew that releasing the weight would improve her blood pressure numbers. By adopting a healthy eating plan and working out 4-5 days a week, she is creating a sustainable healthy lifestyle.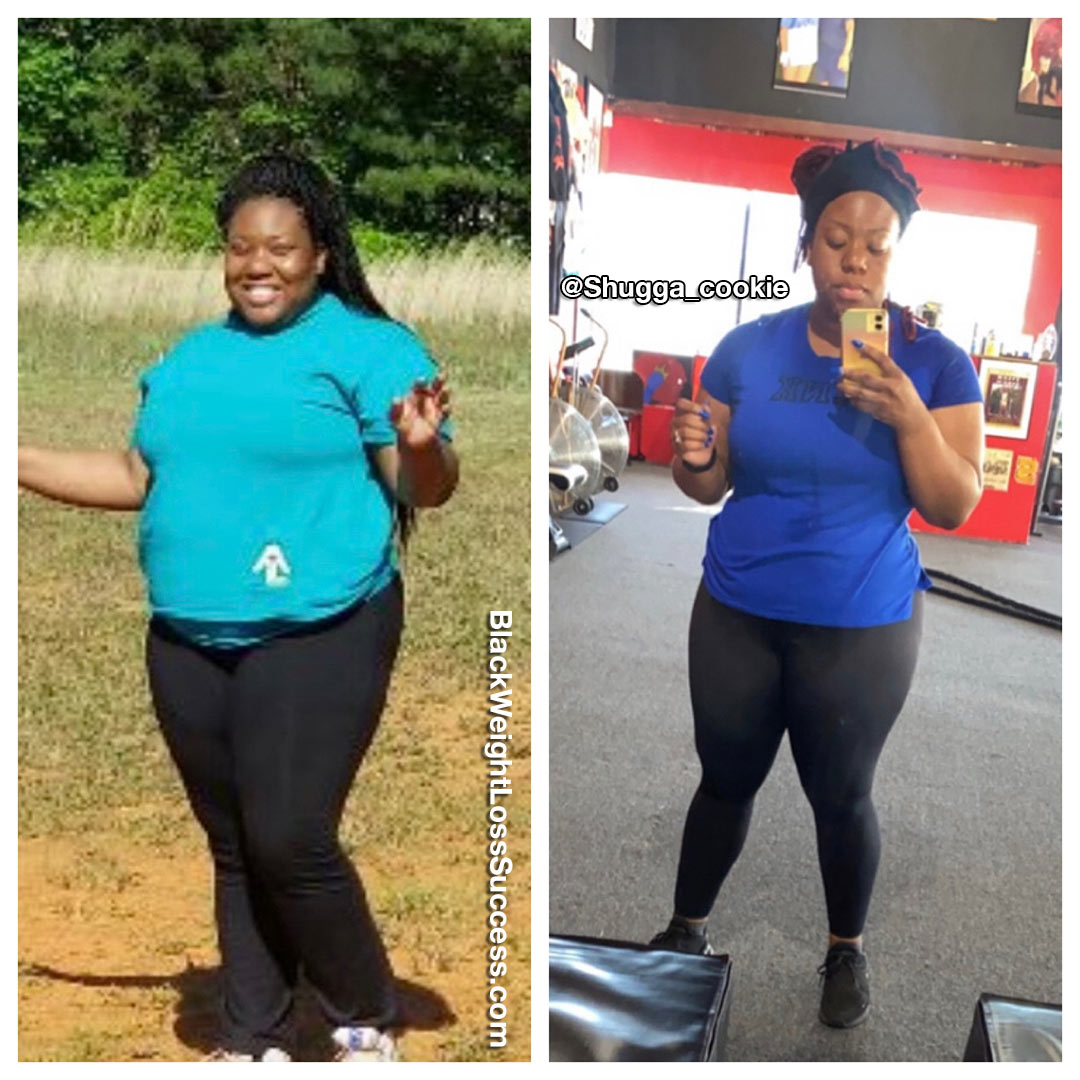 What was your motivation? What inspired you to keep going, even when you wanted to give up? My health. Since having my children, I have consistently struggled with my blood pressure. I was always borderline for high blood pressure, and I wanted to get it down because I did not want to take medicine. Losing weight is the best way to reduce hypertension.
How did you change your eating habits? Initially, I started with Keto. While doing Keto, I lost about 35 pounds. However, after I stopped doing Keto, I gained about 15 pounds back. Currently, I am following a 1500 calorie daily plan. This plan really helps me and allows me the flexibility that I want.
What did your workout routine consist of? How often did you work out? I have a trainer, and my workouts are pretty intense. I do a lot of heavy lifting that allows me to tone as I lose weight. I work out 4-5 days a week.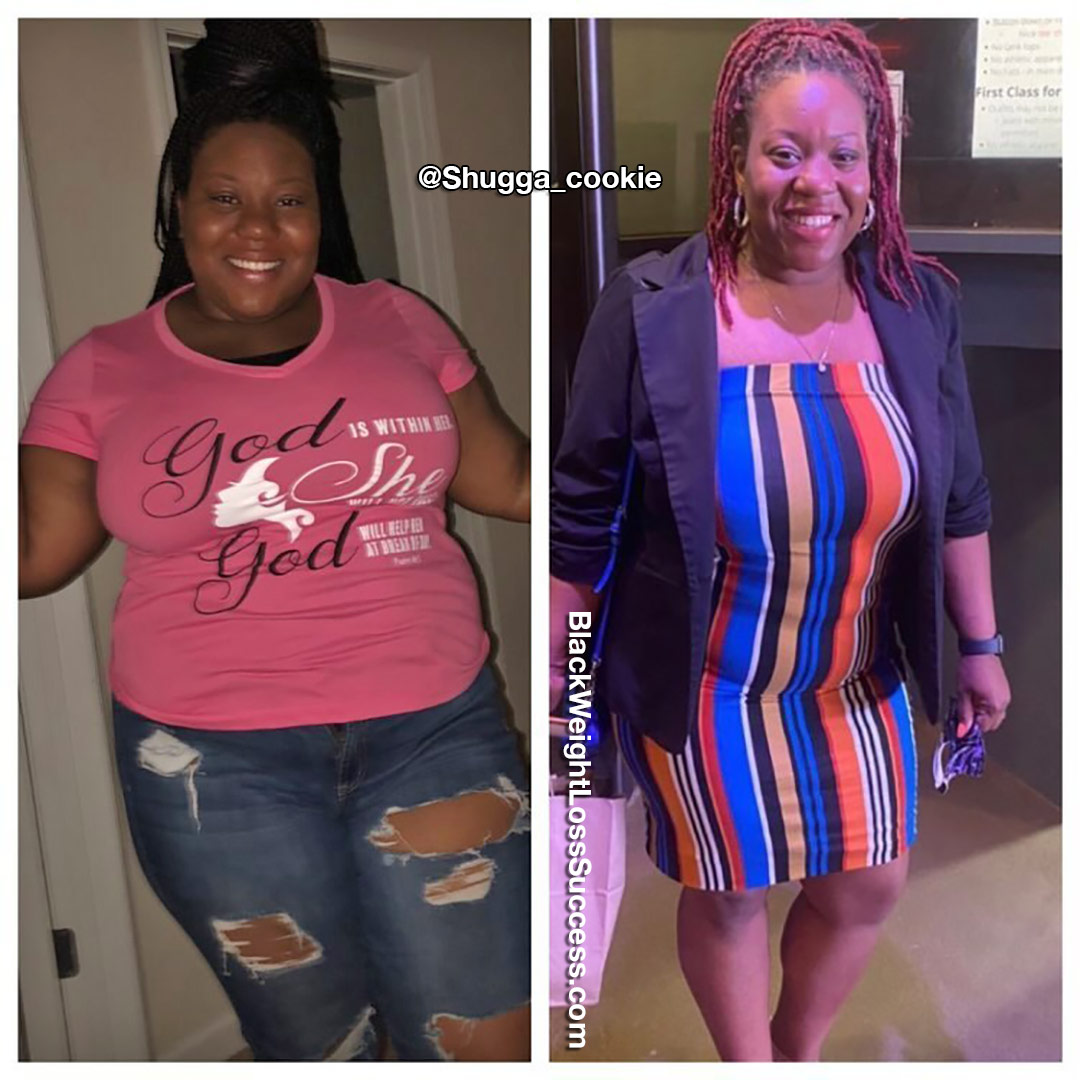 What was your starting weight? What is your current weight? My starting weight was 289 pounds. My current weight is 240 pounds.
What is your height? I am 5'3″.
When did you start your journey? How long did your transformation take? I originally started my journey in 2018, but I slacked off in 2019. I picked it back up in 2020. I'm still on my transformation journey, and I realize it is a marathon race.
Is weight loss surgery part of your journey? No, I have not had any weight loss surgery.
What is the biggest lesson you've learned so far? I've learned that weight loss is a total lifestyle change. The fad diets and quick fixes may start you off right, but if you do not continue with something sustainable, you will continue to fail.
What advice do you have for women who want to lose weight? My advice is to find your motivation and eat right. It all starts in the kitchen. You can work out every day, but you will not lose weight if you do not have the right food in your body.
Instagram: @Shugga_cookie