Transformation of the Day: LaToya lost 110 pounds. She was truly fed up after 20 years of carrying extra weight. This mom took action to release the weight so that she can be here in the future to see her children's children's children. She shared with us how she changed her life.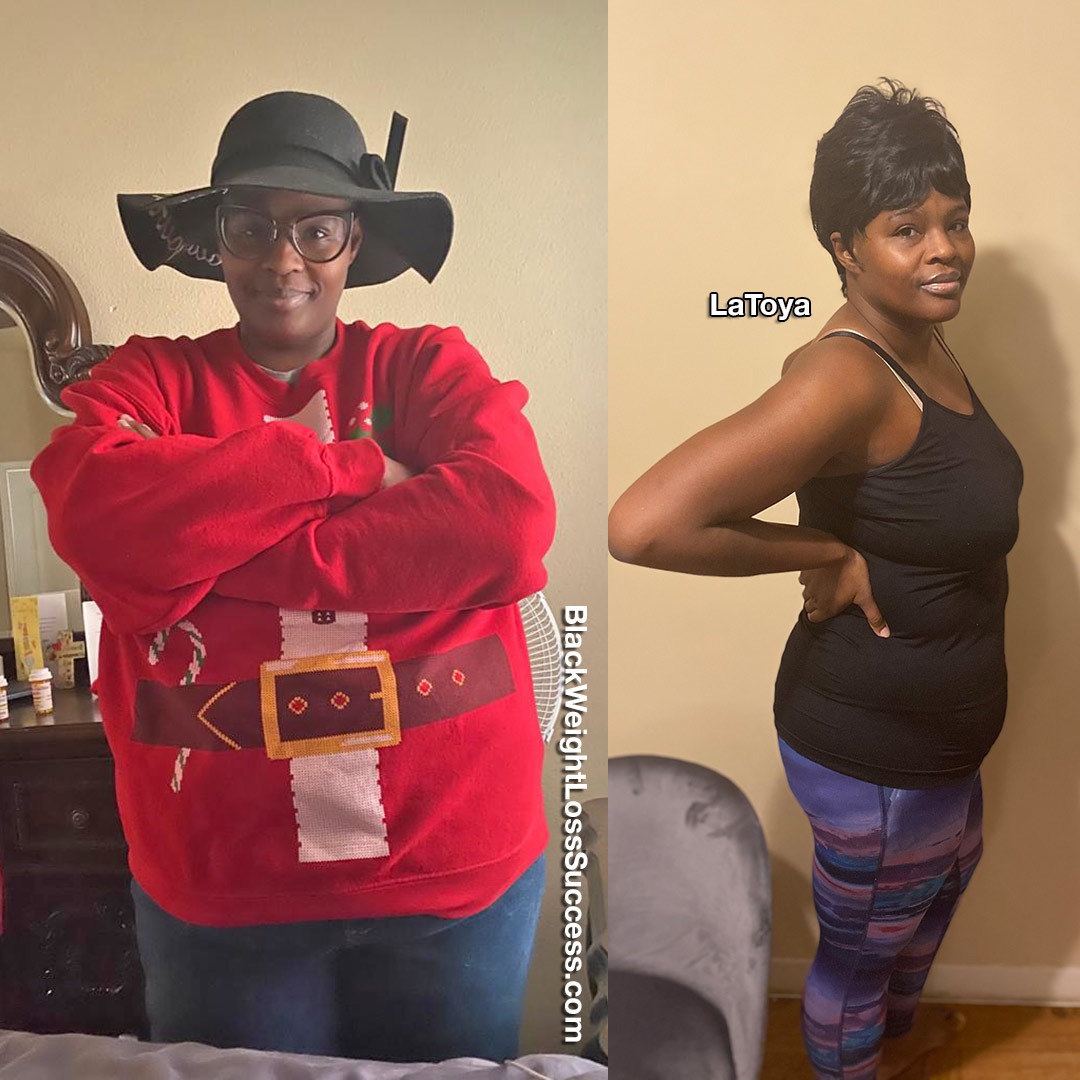 What was your motivation?
My motivation was a desire to be around for my children's children's children! 
What inspired you to keep going, even when you wanted to give up? I wanted to feel good about myself. I had been obese for 20 years, and I was fed up!
How did you change your eating habits?
I started with portion control, eating 2-3 ounce meals. I drank plenty of water. I also got on the Keto diet, along with small meal portions and protein shakes. 
What did your workout routine consist of?
I only walked for exercise, and I took the stairs when available. I parked far away from the entrance in parking lots and walked on lunch breaks. (Sometimes I ran).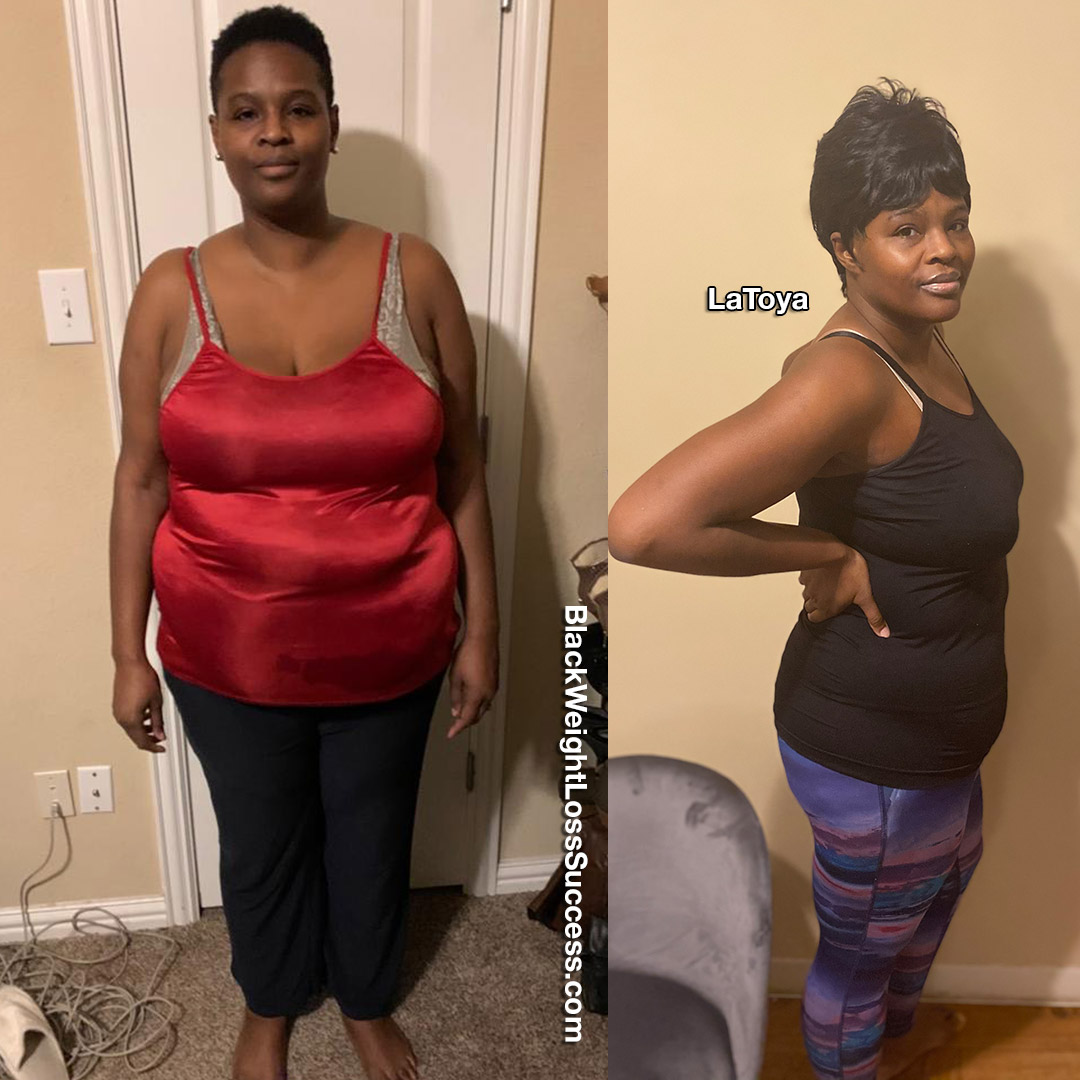 How often did you work out?
Every day and sometimes twice a day.
What was your starting weight?
My highest was 309 pounds. In the pics, I was 280 pounds. 
What is your current weight?
I'm currently 199 pounds.
What is your height?
5'8"
When did you start your journey?
Initially, I began my journey in 2013. I weighed 309 pounds before getting the Lap-Band in May 2013. I only lost about 40 pounds and then regained 10 pounds. Then, I had Gastric Vertical Sleeve surgery on 12/30/2019.  
How long did your transformation take?
Slow and steady over the course of a year.
What is the biggest lesson you've learned so far?
Stay consistent. If you have a cheat day, so what? Start over! Get back on your plan. Learn what works for you. Don't be afraid to seek surgical help if that means saving your life!
What advice do you have for women who want to lose weight
Go for it! Don't ask too many people their opinion. I only asked one person, my husband. Everyone else had to wait and see!
Instagram: @bluehershey