Transformation of the Day: Ary lost 85 pounds, and she has kept the pounds off for six years. When she started her journey, she was a newly divorced mom dealing with depression, stress eating, and low self-esteem. She shared with us the steps she took to reclaim her health, in mind, body and soul.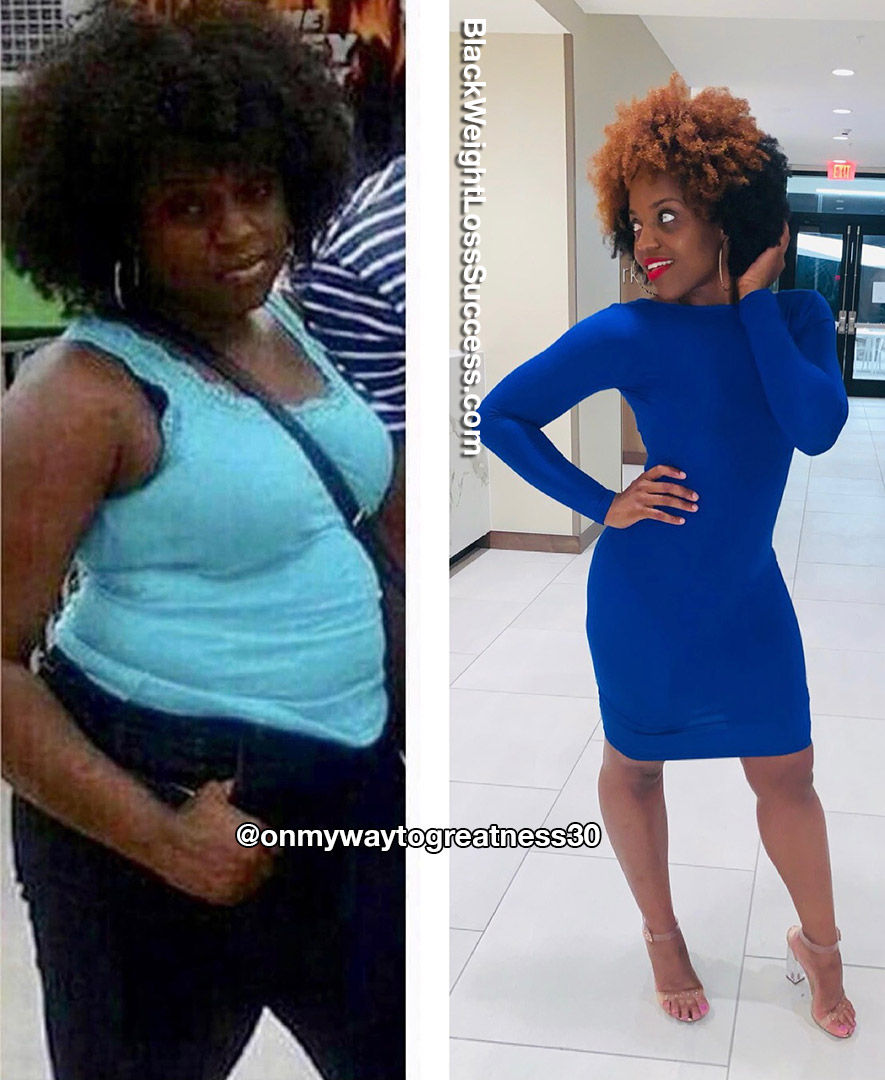 What was your motivation? What inspired you to keep going, even when you wanted to give up?
I am a divorced mother of four. My family was my motivation, and they inspired me to never give up. My health is also a motivating factor. 
I started my fitness journey in 2015 during one of the most challenging times of my life outside of my childhood trauma. I was newly divorced, depressed, my self-esteem was very low, and I reached my highest weight. Stress eating was my favorite pastime, and I continued to spiral out of control. 
I had to take back my mind, body, and soul! I had to shake myself because depression was shaking me. I knew I needed to do something because I have kids who depend on me and my success. I had to make a change, and it had to happen immediately! 
How did you change your eating habits?
When I first started, I cut out meat and only ate fruits, vegetables, and meal replacement shakes. I stayed away from fried foods, sweets, sodas, and processed white foods [white flour, white sugar, etc.]. I would also give myself a cheat meal once a week. Typically, I would not eat after 7:00 pm but sometimes would eat fruit if I got hungry after 7:00 pm. 
 What did your workout routine consist of?
The gym became my best friend. I would workout out six days a week and rest on Sunday. 
What was your starting weight? What is your current weight?
My starting weight was 230 pounds, and my current weight is 145 pounds. 
What is your height?
My height is 5'5″.
How long did your transformation take?
It took me 12 months to reach my goal weight and about six months to tone up. My weight has been off for six years. I am now a certified personal trainer helping as many people as possible reach their weight loss goals through personal training (one-on-one or virtual).
Is weight loss surgery part of your journey?
No weight loss surgery, just hard work, and determination.
What is the biggest lesson you've learned so far?
The biggest lesson I have learned on this journey is never to compare your progress to anyone else. Take your time, and you will reach your goals. Stay focused and determined. 
What advice would you like to share with women who want to lose weight?
My advice to anyone on a health journey is to trust the process. Sometimes you might fall down but get up and start over.  
Instagram: @onmywaytogreatness30