Transformation of the Day: Felisha lost 67 pounds. This single mom of two gained 80 pounds with her second pregnancy. Depression and stress didn't help her situation. She realized that she had to change her mindset and her lifestyle to be the healthy mom she wanted to be. Check out her story.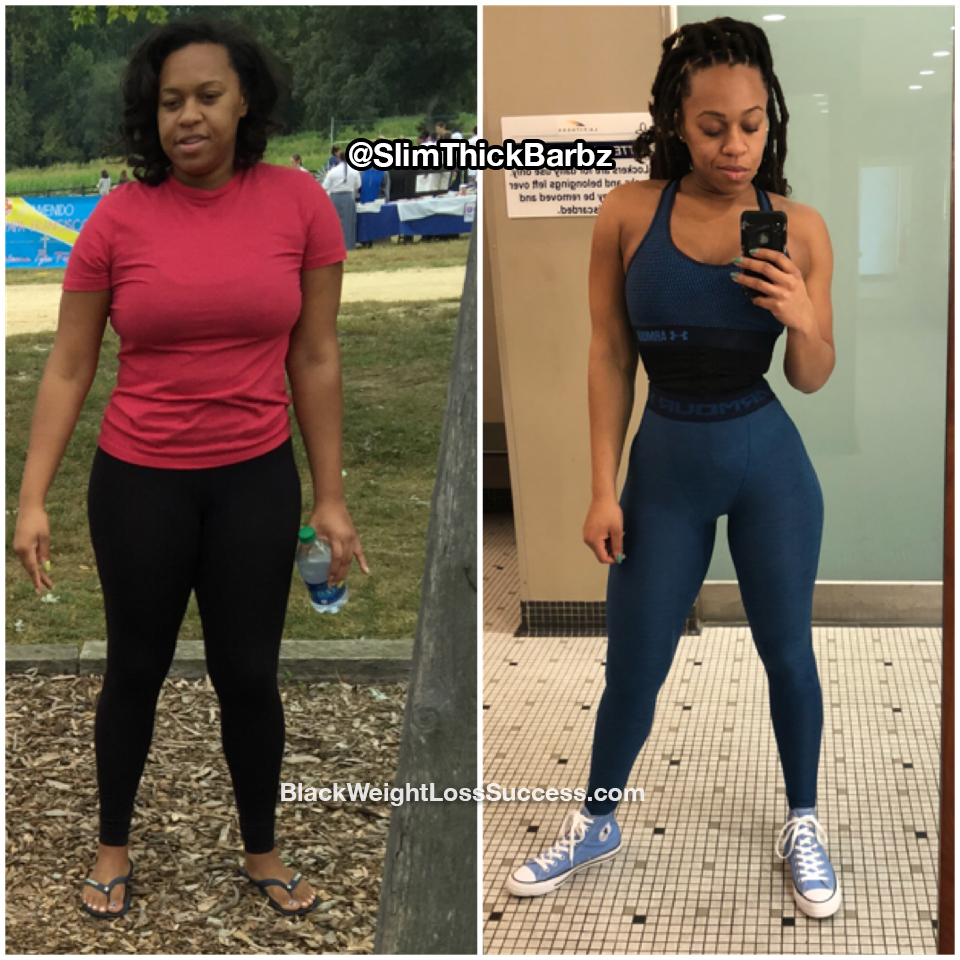 I'm a single mother of two young children that I had via c-section. I gained almost 80 pounds with my last pregnancy and I was so depressed. I didn't have any help and was stressed out. I decided I couldn't stay in that state and raise two kids, so I started walking miles and miles each day with the baby stroller to kick off my weight loss journey!
Within a 6 month period, I was able to get my weight down and have officially started my new healthy lifestyle. I hope other single mothers know that it is possible to change their lives. They just have to dig deep within themselves and find the courage to just step out on faith and achieve their goals.
How did you change your eating habits?
I decided to pick a day and I never looked back. I threw away the all processed foods in my home so I wouldn't have access to them and started meal prepping. I also stopped eating pork and beef. I followed the basic meal equation of Protein + Green leafy veggie + Healthy carb.
What did your workout routine look like?
I was active every day. I did cardio in the beginning. Later, I incorporated heavy lifting into my routine.
What was your starting weight? What is your current weight?
My starting weight was 235 pounds and I currently weigh 168 pounds. My height is 5'10″.
When did you start your journey?
April 2017
What is the biggest lesson you've learned so far?
Don't give up. Results will come through consistency. It was a struggle, because I didn't see the progress, but the progress I achieved here and there added up to big results.
What advice do you have for other people who want to lose weight?
Pick a day and don't look back. Pick something that motivates you and use that to get through it until you achieve your first goal. Then, set the next one. If it's an ex-lover or a beach vacation… use it to keep you motivated.
Instagram: @SlimThickBarbz