Transformation of the Day: Koko lost 26 pounds. She recently started her journey, but she's not waiting until she reaches her goal to celebrate her progress. By tracking her daily food intake, focusing on a specific calorie goal, and working out consistently, she is doing the work.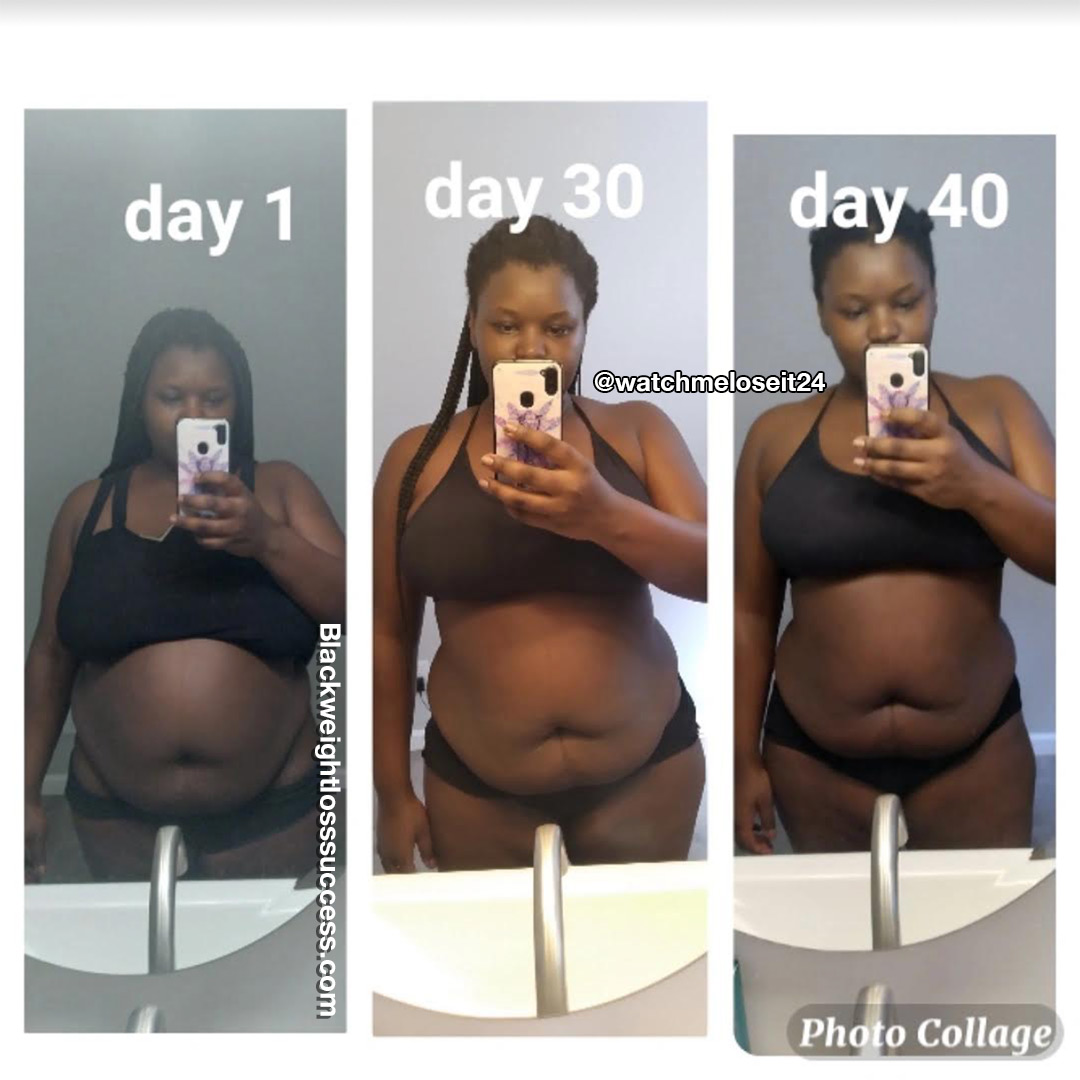 My name is Koko, and I am currently in the process of losing weight. I have been overweight almost all of my life. However, I recently decided it was time to put myself first and prioritize me. In the past, I have never lasted more than three days on a diet because I've been battling food addiction and anxiety. 
For the first time in my life, I lost 20lbs by my 30th day. It may not be much, but I want to share my story with other black women out there because 30 days can truly change your life. The hardest part is starting. My knee pain is gone, my anxiety is at an all-time low, and I am in a great mental state to continue this journey until I reach my goal weight!
What was your motivation? What inspired you to keep going, even when you wanted to give up?
My primary motivation for losing weight and getting healthy is my 3-year-old daughter. I want to be my best self and make sure I give her a good example.
How did you change your eating habits?
I lost weight by writing down the number of calories I eat each day. I can eat everything as long as it's accounted for. I try to limit myself to 1400 calories a day (1500 calories when I work out). 
What is your workout routine?
I work out 5-6 times a week on the treadmill for 30 minutes a day.
What was your starting weight? What is your current weight?
I started at 271 pounds, and my current weight is 245 pounds.
What is your height?
I am 5'8″.
When did you start your journey?
I started my journey in June 2021, and I'm still going. 
Is weight loss surgery part of your journey?
My weight loss is natural and does not involve surgery as I can't afford it. 
What is the biggest lesson you've learned so far?
The biggest lesson I've learned so far is that no matter how uncomfortable the process is, you have to keep going because it will be worth it. When I started working out, my belly would fall out of my pants, I would sweat uncontrollably, and I just wanted to stop. But I didn't, and I'm glad I'm still going. 
What advice would you like to share with women who want to lose weight?
My advice for anyone trying to lose weight is what my sister Lola has always told me: You have to get comfortable with being uncomfortable! Losing weight is hard, but being unhealthy is even harder!
Instagram: @watchmeloseit24