Weight Loss Story: Kristin lost 20 pounds with the 21 Day Fix program, bootcamp, portion control and cleaning up her eating habits.  This mom of 3 is still on her journey, but she is sharing her progress to help inspire others.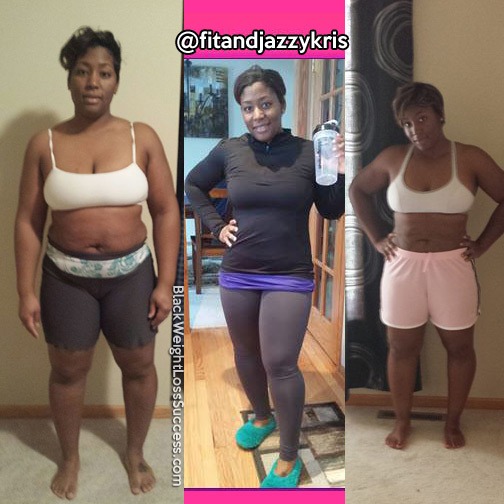 I wanted to share my story! I'm a busy mom of 3 and when I saw the scales tipping, I was embarrassed. I knew better. So, I started my exercise regimen and changed my eating habits! I'm not perfect and I have a little bit more I would like to loose, but, I'm doing it and I'm proud of myself!
The first picture was taken in Feb. 2015 and the last picture was taken on July 6, 2015. My motivation/inspiration was for myself but also my family. I knew that I could do better because I'm an able-bodied person, but wasn't truly being accountable. I had a friend who participated in clean eating challenges on Facebook and I joined in. I was hooked! Clean eating can be good eating. After a while, I started noticing changes in my appearance. I also joined a 21 Day Fix challenge group and the rest was history! As a result, I've become a Beachbody Coach and have done countless rounds of the 21 Day Fix challenges. I also participate in an awesome boot camp class at my gym.
I am 5 feet tall and I've gone from 196 pounds to 176 pounds! I'm still on this journey! The key for me was clean eating and the portion control tools that come with the 21 Day Fix program. Even now, I use my containers as a way to measure my food! I also strive to exercise for at least 30 mins everyday. It's taken 6 months but I'm no where near finished!
Instagram: @fitandjazzykris
Twitter: @ucme08