LaTasha lost 42 pounds. She began her journey because she was concerned about falling prey to boredom and emotional eating last year. By using portion control, practicing intermittent fasting, and staying active, she got results.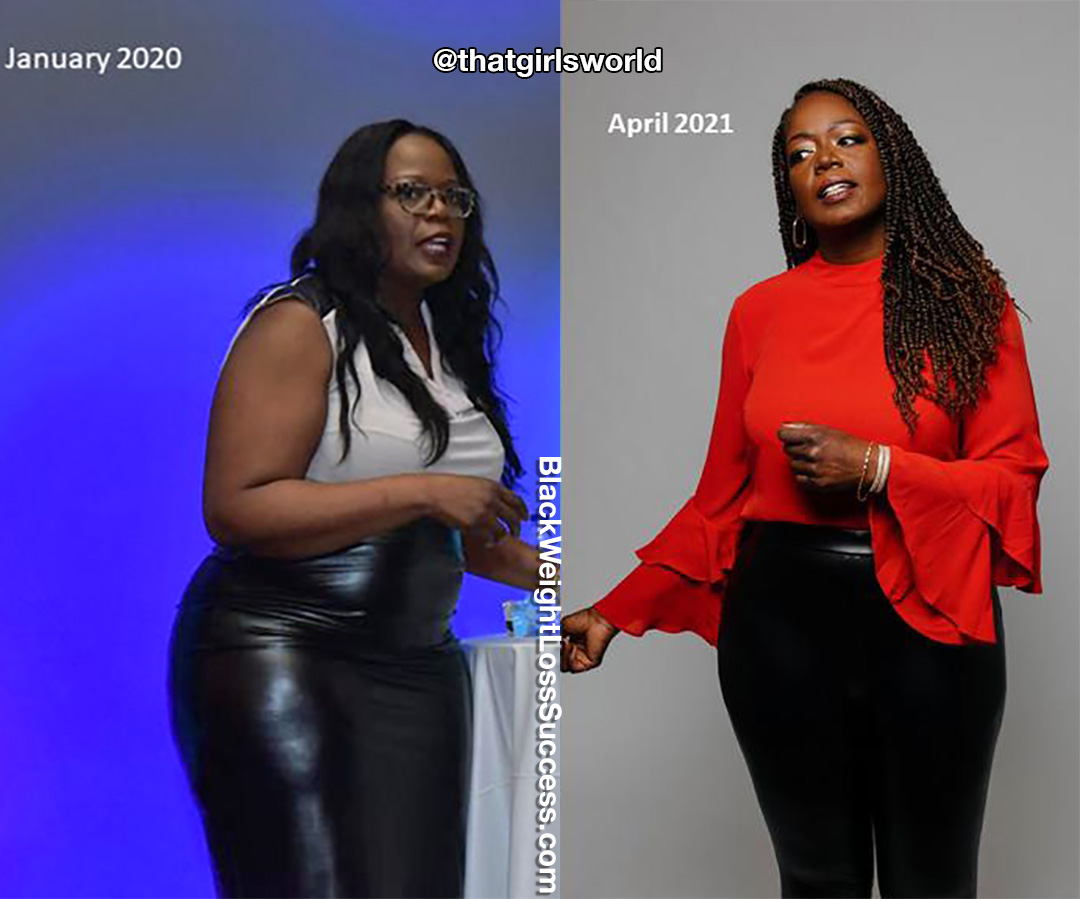 What was your motivation? What inspired you to keep going, even when you wanted to give up?
I started this weight loss journey once we went into lockdown in March 2020. I always struggled with my weight and was concerned that being home 24/7 would lead to boredom and emotional eating. 
I started to take long walks in the forest nearby and monitor my eating habits. Once I lost the first 10 pounds, I knew I could lose even more. My motivation is just seeing myself get to my goal weight. I know I can do it.
How did you change your eating habits?
At first, I exercised portion control and made sure I stayed hydrated with lots of water. In June 2020, I started applying intermittent fasting. I gave myself an eight-hour window to eat, from 11 am – 7 pm daily.
What did your workout routine consist of? How often did you work out?
I have several activities. I work with a personal trainer doing HIIT circuit training twice a week. I also play tennis twice weekly. I do a weekly two-hour hike with a group and try to get in a skating session at least once a week.
What was your starting weight? What is your current weight?
I started at 257 pounds, and now I weigh 215 pounds. I want to lose an additional 30 lbs.
What is your height?
I am 5'10".
When did you start your journey? How long did your transformation take?
I started in March 2020 and am still on this journey today, 14 months later.
Is weight loss surgery part of your journey?
No.
What is the biggest lesson you've learned so far?
Patience. I did not get this way in 90 days or even six months. I need to allow myself time to get to a more manageable weight.
What advice do you have for women who want to lose weight?
Start today. Behavior modification takes time but the sooner you start, the closer you will be to your goal.
Instagram: @thatgirlsworld