Transformation of the Day: Sira lost 163 pounds/74 kg by focusing on healthy food and exercise. The trauma of being separated from her mother at a young age resulted in unhealthy eating habits. She found the motivation to change when she realized that she wanted to be free, active, and truly enjoy her life.
My name is Sira, and I am 27 years old. I started to gain a lot of weight from the age of six. At that age, I was separated from my mother and raised by another person. I didn't eat enough. When I found food, I ate extremely quickly. I gained weight until I reached 160kg/353 pounds. Since 2015, I have been dieting and exercising a lot (consistently since the end of 2019). Today I currently weigh 86 kilograms/190 pounds for 1 meter 74 centimeters 
What was your motivation?
In July 2015, when I weighed 160kg, my friends convinced me to go with them on vacation. During this week-long vacation, I was among young people who were having fun and enjoying themselves. However, it was a very difficult week for me. 
When I came back from my vacation, something changed in my head. What motivated me was my determination to change my life. I wanted to run, to be able to move freely, not to hide anymore., and enjoy my life.
Tell us about how you changed your eating habits and your workout routine.
I started to pay attention to what I eat, eating less food but at the same time eating more vegetables. I lost 30kg/66 pounds from August 2015 to January 2016, just because of my diet. Then I started doing water aerobics once a week, which helped me continue losing weight. 
In February 2018, I signed up for Aquabike (2 sessions a week), which allowed me to lose weight until I reached 95kg/209 pounds in April 2019. Then in 2020, I signed up for the gym to continue my weight loss and build muscle. I now weigh 85kg.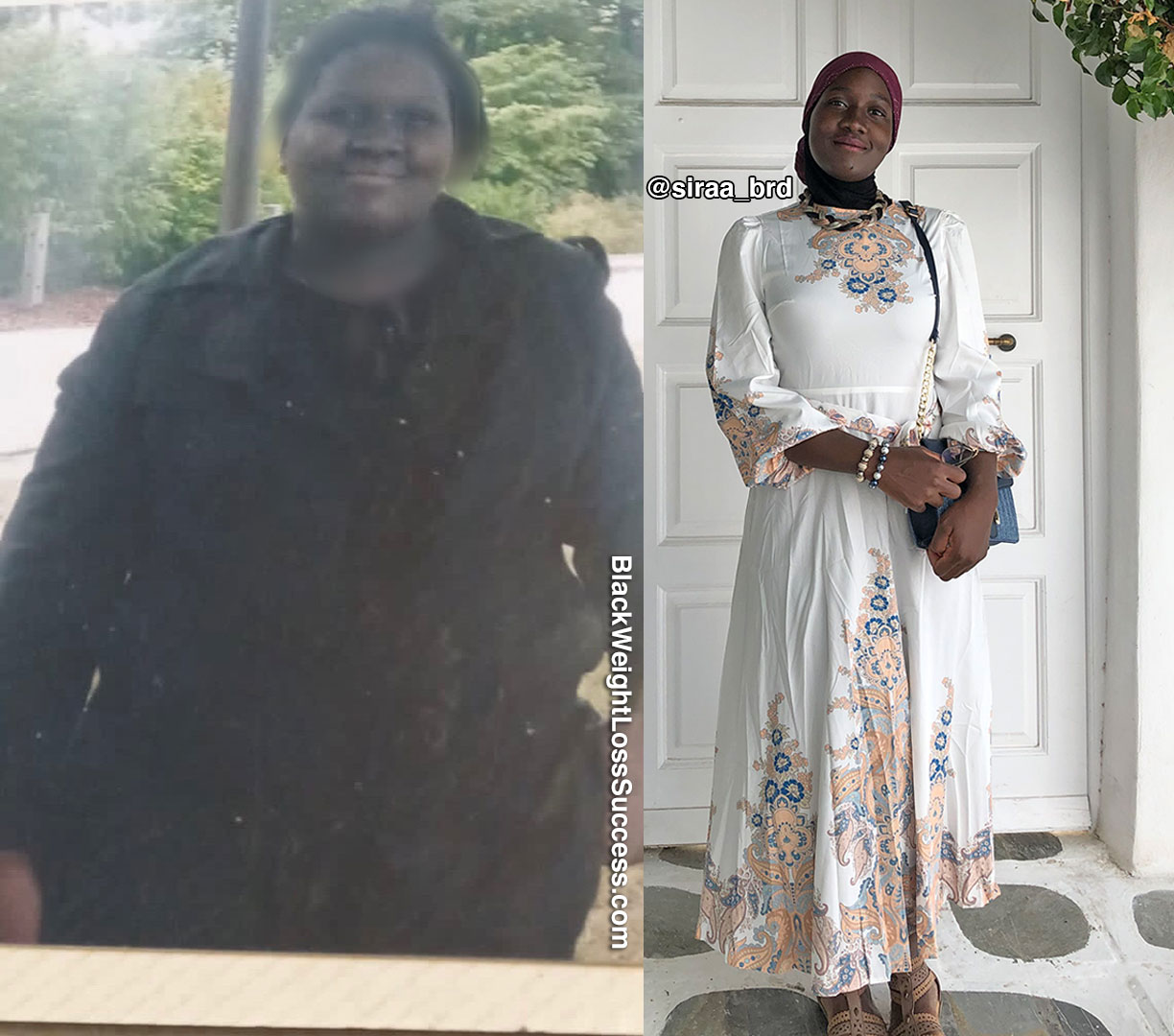 Is weight loss surgery part of your journey?
I did not have any surgery.
What is the biggest lesson you've learned so far?
I learned from my experience that it is essential to be physically active. I lost weight by eating lots of peas, lentils, broccoli. I stopped eating anything fatty, bread, chocolate, etc. I really deprived myself for a while. I realized that with physical activity, I could have lost even more and better while enjoying myself.
Restricting food too strictly can lead to frustration with a return to it. That's why my weight loss was a bit slow. So really, you have to exercise regularly and eat healthily. Now, I go to the gym 2 to 3 times a week. I work out on the elliptical and the stairs. I also work my whole body.
What advice would you like to share with women who want to lose weight?
Change is possible. Give yourself the means to live the life you want. Start now, don't wait until tomorrow. Every positive action you take for your health is a step closer to your goal.
Instagram: @siraa_brd
 

 

View this post on Instagram