Transformation of the Day: Louriel lost 75 pounds. In 2020, she began to experience heavy bleeding for months but could not seek treatment because of the pandemic. Eventually, she had to be rushed to the hospital to get an MRI and answers. She found out that she had lots of fibroids but would have to reduce her BMI from 40 to 35 to qualify for a hysterectomy. By maintaining a calorie deficit, figuring out the right mix of foods, and working out, she has reclaimed her health.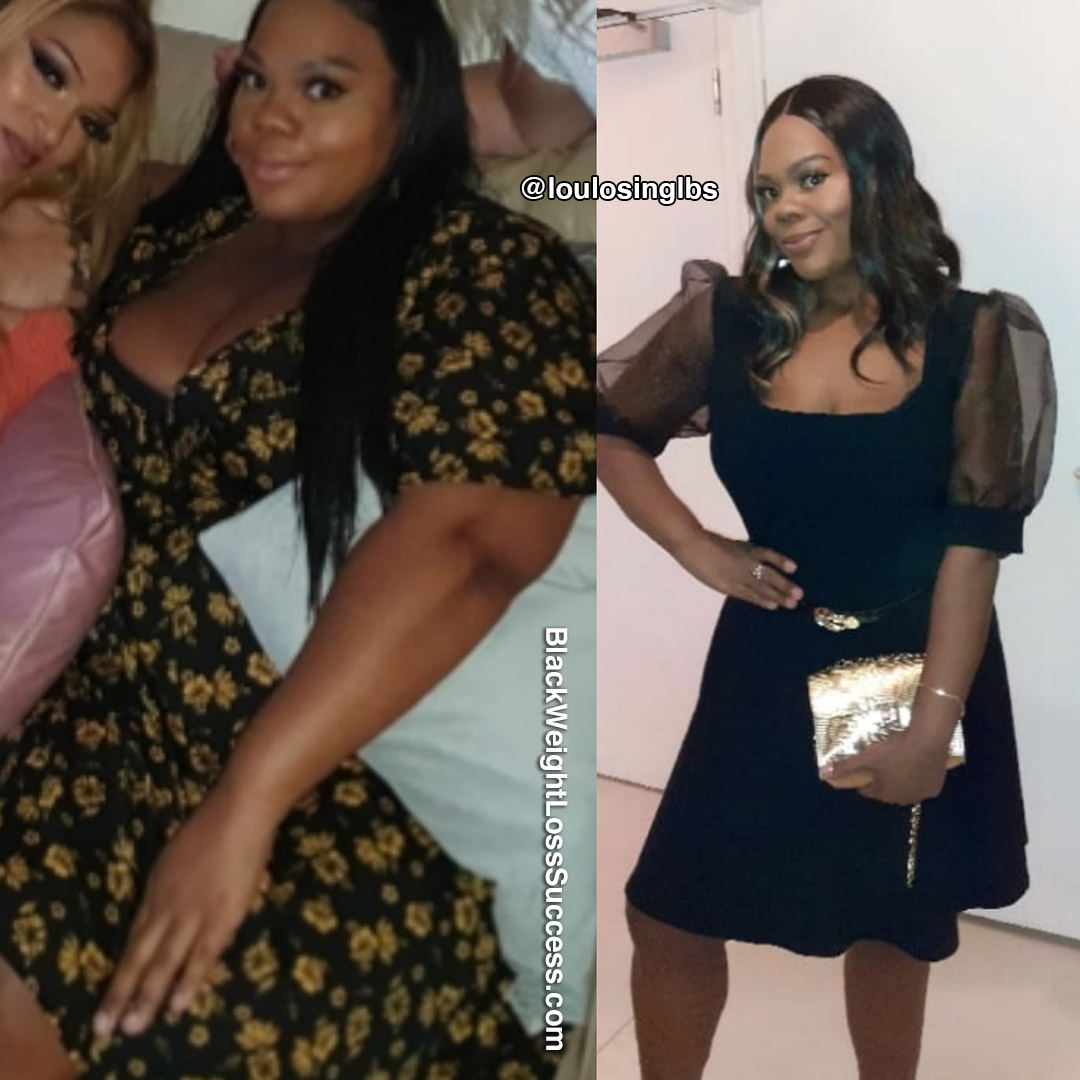 What was my motivation? (the background):
In January 2020, I started my menstrual cycle, as usual. However, it continued for the whole month. So I made an appointment with my doctor. After bleeding for three months, in March 2020 I finally got referred for a scan and was advised I had large fibroids. 
The lockdown began in the Uk right after my scan, so I could get no further appointments or treatment. I was put on a cocktail of different pills to see if anything would work to stop the bleeding. Nothing worked.
In November 2020, I was still bleeding daily. I was out at a McDonald's with my sister and felt a bearing down…almost like I was about to give birth. I asked to use their public bathroom, and the Mc Donalds employee refused to let me use it. I began to beg her because I could feel that something terrible was about to happen. My sister pointed to the floor where I stood and said, "Oh my God!! Look!" I was standing in a massive pool of blood. I burst into tears. I was finally allowed to use the bathroom but was soaked through all my clothes AND my coat. That is when I knew this issue had to be dealt with immediately, lockdown or not.
My sister called an ambulance, and to wrap up a long story, I was eventually given an MRI scan. I was advised that my uterus was filled with large fibroids. It was also double the size it should be, and the only definite answer was a hysterectomy. However, the surgeon advised that with a BMI of 40.1 and weighing 260 pounds, I would not be allowed to have a hysterectomy until I got down to a BMI of 35 (approx 210 pounds). 
The day of that phone call with the doctor was the morning of December 30, 2020. I put the phone down and started my weight loss journey that very day. I had no idea where to start, but I was determined to figure it out. I was determined to have this hysterectomy and get my life back.
The mere thought of having to have daily bleeding continuously for years was too much to bear. So the hysterectomy and getting down to BMI 35 became my motivation, goal, and mission.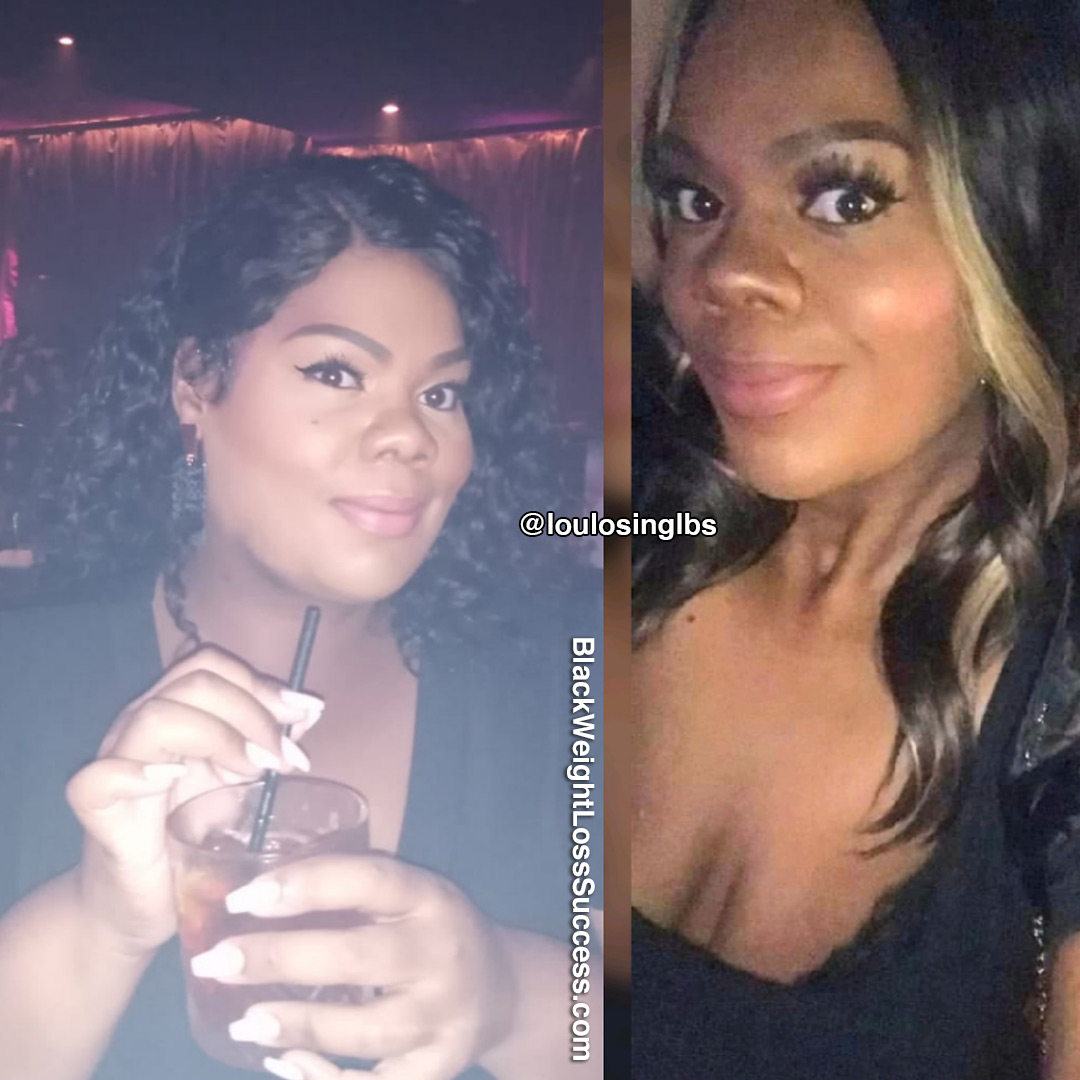 Changes to my eating habits:
I got on My Fitness Pal, calculated what calories I needed to lose 2lbs per week, and started there. I gave up meat right away and reduced all my refined carbs as I noticed the calories were way too high per small portion. 
I started eating chicken, turkey, and seafood only with large portions of veggies and completely cut out rice, pasta, potatoes, and bread. I stopped drinking juice and full-fat sodas. Now I only drink diet sodas occasionally and have 2 liters of water every day along with black coffees or herbal teas. I didn't follow any specific program or diet. I simply ate and counted calories.
My workout routine:
Having lost my job due to the pandemic, I really couldn't afford the gym. I had no idea what exercises to do with no equipment, so I just started walking around my block every evening after dinner. I bought my 10-year-old daughter with me and encouraged her to do activities with me. When the weather got too cold for our evening walks, I discovered walking workouts on YouTube and loved them! I've been doing them ever since. When the walkouts started getting too easy for me, I borrowed hand weights from my sister and incorporated them into my workouts to add some strength training. Now I'm a bit stronger, and I have started venturing into calisthenics at home.
What was your starting weight? What is your current weight?
Starting weight: 260 pounds
Current weight: 185 pounds
What is your height?
I'm 5'6″.
When did you start your journey?
I started my journey on December 30, 2020. My transformation is still ongoing.
Is weight loss surgery part of your journey?
I did not have weight loss surgery. Instead, I ate in a calorie deficit, exercised, and cut out all the things that were affecting my hormones negatively.
What is the biggest lesson you've learned so far?
The biggest lesson I've learned so far is definitely "You are what you eat!" Since changing my diet, eating better, and losing this weight, all my gynecological problems have completely rectified themselves. I no longer even need the hysterectomy anymore- which was the whole reason I started this journey!
What advice would you like to share with women who want to lose weight?
Just start now. Don't wait for a new day, week, month, or year. Just start. Also, your original reasons for losing weight may not always motivate you (like my reason). You have to find a reason to continue on and stay dedicated. That reason should be not wanting to give up on yourself. You can do it! 
I also advise not to start with too low of a calorie deficit. It's dangerous and will stunt your journey. I know because I made that mistake.
Instagram: @loulosinglbs