Transformation of the Day: Tasheenia lost 172 pounds. Tired of being labeled as morbidly obese, she chose surgery, and committed to daily exercise and healthy food choices. She went from 381lbs to 209lbs and is still on a mission. Check out her journey.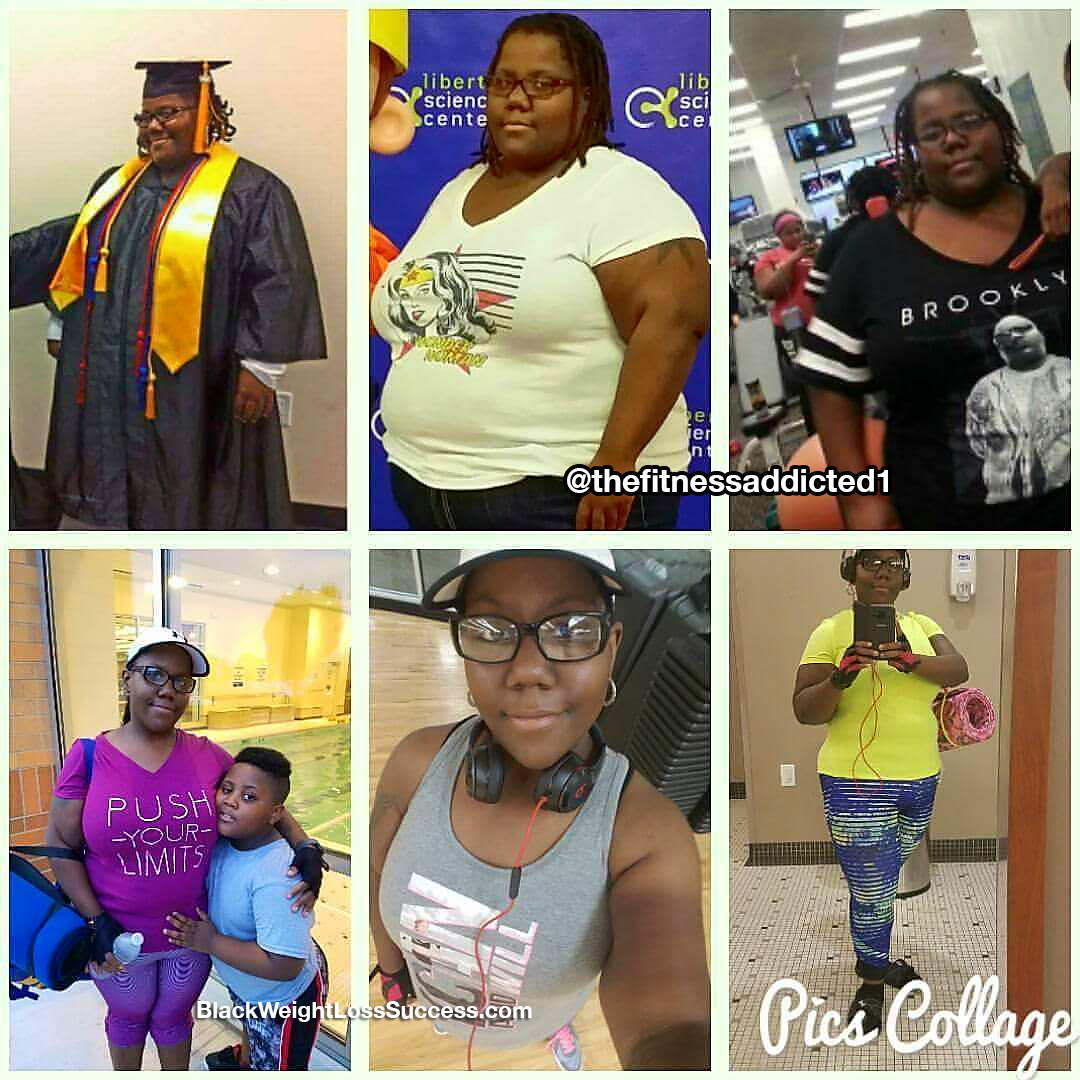 What was your motivation? What kept you going when you wanted to give up?
My motivation was my son. My doctor told me that I would not be alive in ten years if I continued on a path of unhealthy eating and being morbidly obese. That was an eye opener. When I wanted to give up, my son, my husband, and my family were my inspiration.
How long did your transformation take?
My transformation started 2014 when I had Gastric Bypass surgery. The surgery helped me kickstart my journey. It took me 4 years to reach this point. I'm still working to get to my goal weight and working to keep the weight off. My fitness journey is far from over.
How did you change your eating habits?
I changed my eating habits by eliminating fast food and soda. I added more protein to my diet and drank plenty of water. Initially, I used the Muscle Maker Grill meal plan. Later on, I just started making my own meals because it's more cost effective.
What did your workout routine look like?
My workout routine consisted of (and still does consist of) of Strong by Zumba, Zumba and Body Pump classes. I like doing cardio and weight training as well. I workout 4 times a week for about two hours or more.
What was your starting weight? What is your current weight?
My starting weight was 389 pounds and my current weight is 209 pounds. I am 5'2″.
What are the biggest lessons you've learned so far?
I learned about consistency. I also learned to never give up, no matter what anyone says.
What advice would you like to share with other people who want to lose weight?
Never give up. Make it your own journey (don't do it for others). People have a tendency to judge other people when those people are not up to their fitness level or not doing what they are doing, but don't let that deter you. People used to laugh at me when I first started going to the gym. Now, people ask me for pointers and for my advice.
Instagram: @thefitnessaddicted1