Transformation of the Day: Daneita lost 33 pounds. After a painful breakup, she used exercise as a form of escape. As a result, she fell in love with running and weight training. She also took a nutrition class to educate herself about how to eat healthy. Check out her story.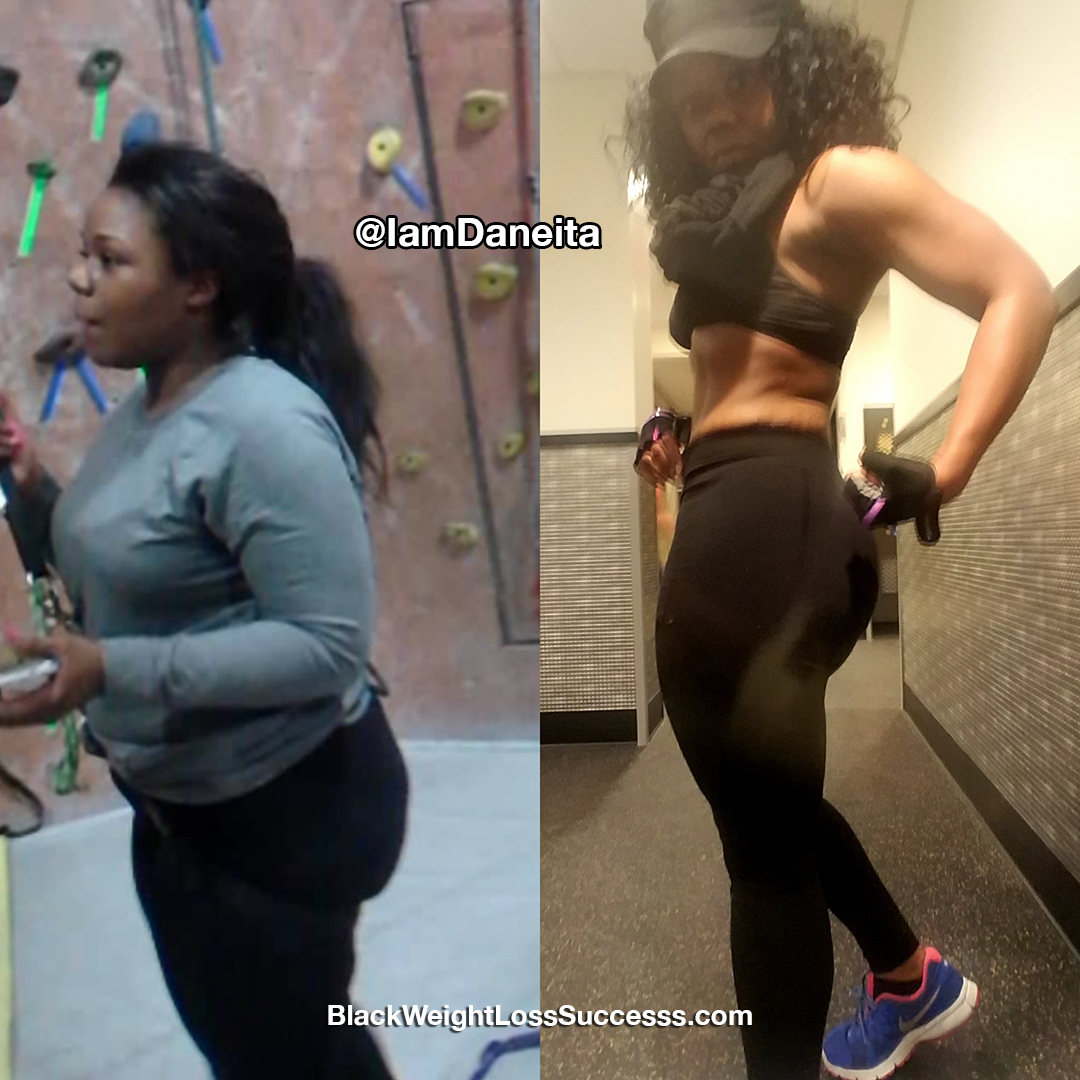 What was your motivation? What is your Big Why?
I used fitness as an escape and it became my passion. I notice a change in my mood if I don't work out. Exercise is what helps me release after a stressful day, or what gets my day started. I love the overall effect fitness has on my life in terms of my mind, body and energy level.
I want to inspire people to start their journeys by sharing my fitness journey. I plan to have a career in the fitness industry. My Big Why is to share the benefits of fitness with others, and let them know why it's so important to take care of your body. Working out is a great way to get the "look", but it's not all about the look. The benefits of eating right and working out are endless.
When did you start your journey?
I always worked out, but as never consistent. I became serious with my fitness journey the summer of 2017. I was at my lowest point in life. I'd ended a two year live-in relationship. I was broke and miserable. I began to go to the gym consistently because it was the only place I could escape mentally. I started running on the treadmills and fell in love with running. Running is another way I was able to drop weight quickly and it is great for the core.
How did you change your eating habits?
I was able to change my eating habits slowly by replacing foods that are high in sugar with healthy alternatives, like honey instead of sugar. I LOVE ice cream, I mean like obsessed with it (lol), so I took a nutrition class to educate myself on food and what it does for you. When I learned what foods are best for energy and the difference between empty calories and complex carbs, I begin to change my diet.
What did your workout routine look like?
I hired a personal trainer and began my fitness journey hardcore in the summer of 2017. I was always a cardio type of girl, but I learned that by focusing more on weights I quickly got results. I try to plan out my workouts. Two days a week, I focus on cardio. I do HIIT exercises at least three days a week.
Also, I'm focusing more on core strength workouts at the moment (like russian twist leg lifts, sits, and torso twists). My goals change every day, but I'm being patient with myself along the way.
What was your starting weight? What is your current weight?
When I started, my weight was 178 pounds and I currently weigh 145 pounds (height: 5'2″). I've lost 33 pounds by just eating right and working out. Staying active is key.
Instagram: @IamDaneita
Facebook.Com/IamDaneita