Transformation of the Day: Ebony lost 81 pounds. She was tired of feeling sluggish and being out of breath. So she did the work to figure out the right mix of fitness and nutrition that would allow her to meet her goals. Now she's a health coach helping people start their wellness journeys.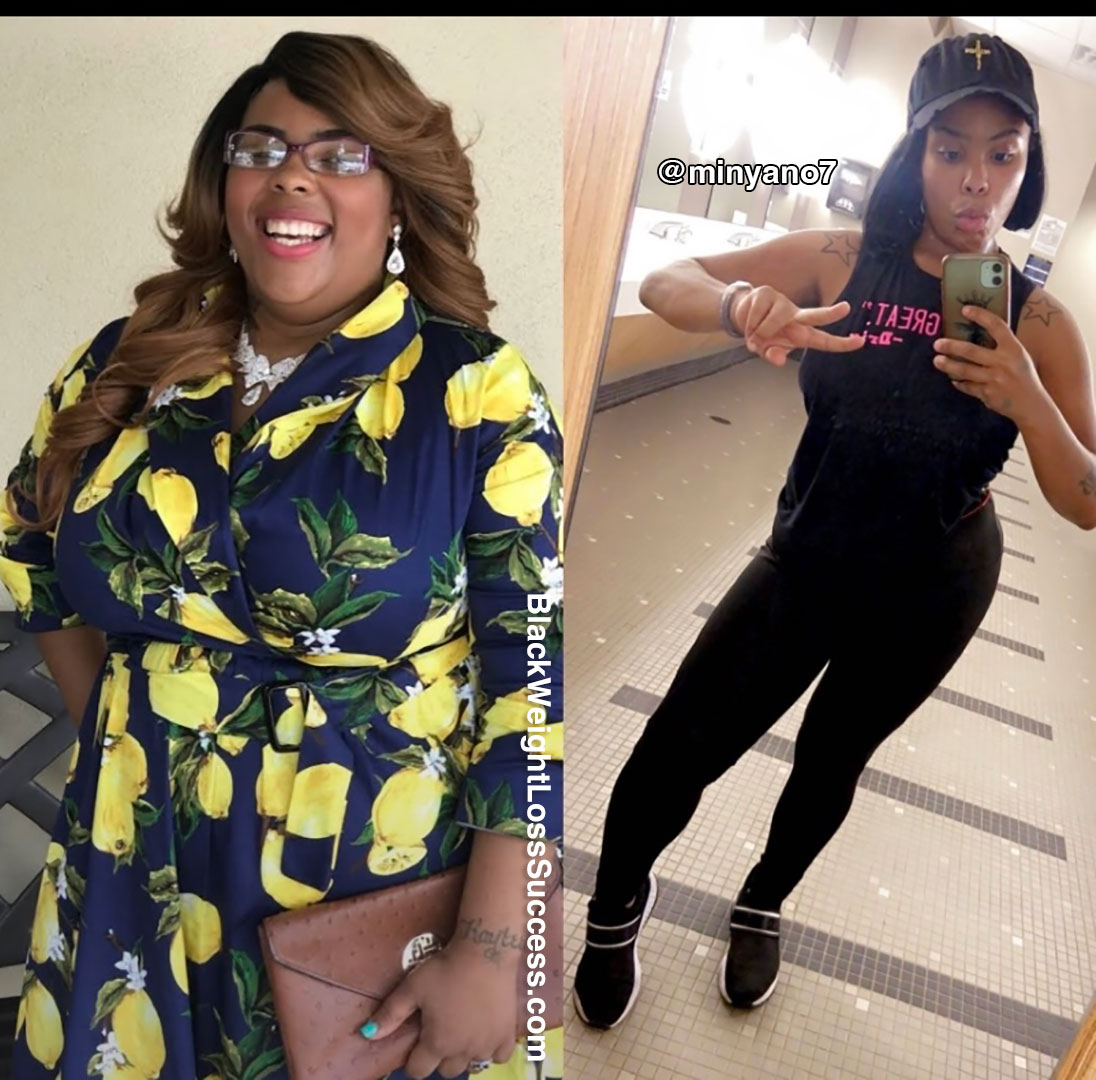 What was your motivation? 
My motivation was becoming healthier to feel better and be able to breathe better. I was always out of breath and feeling sluggish.
What inspired me to keep going?
I was inspired when I started to see changes within my body and when other people kept telling me that they saw a difference and were inspired to start their own wellness and fitness journeys.
Also, I am a certified health coach who has been into wellness and fitness for almost three years. I also have a business called Shaping 4 You LLC, which is focused on coaching and helping individuals shape themselves, mind, body, and soul.
How did you change your eating habits?
I cut pork, beef, sodas, and juice from my diet. I started increasing my water intake, taking supplements (b-12, B complex, Turmeric, maca & fenugreek), and using portion control. After a year and a half, I started meal prepping which helped me stop eating out during the week and kept me in control of how many calories I was eating every day.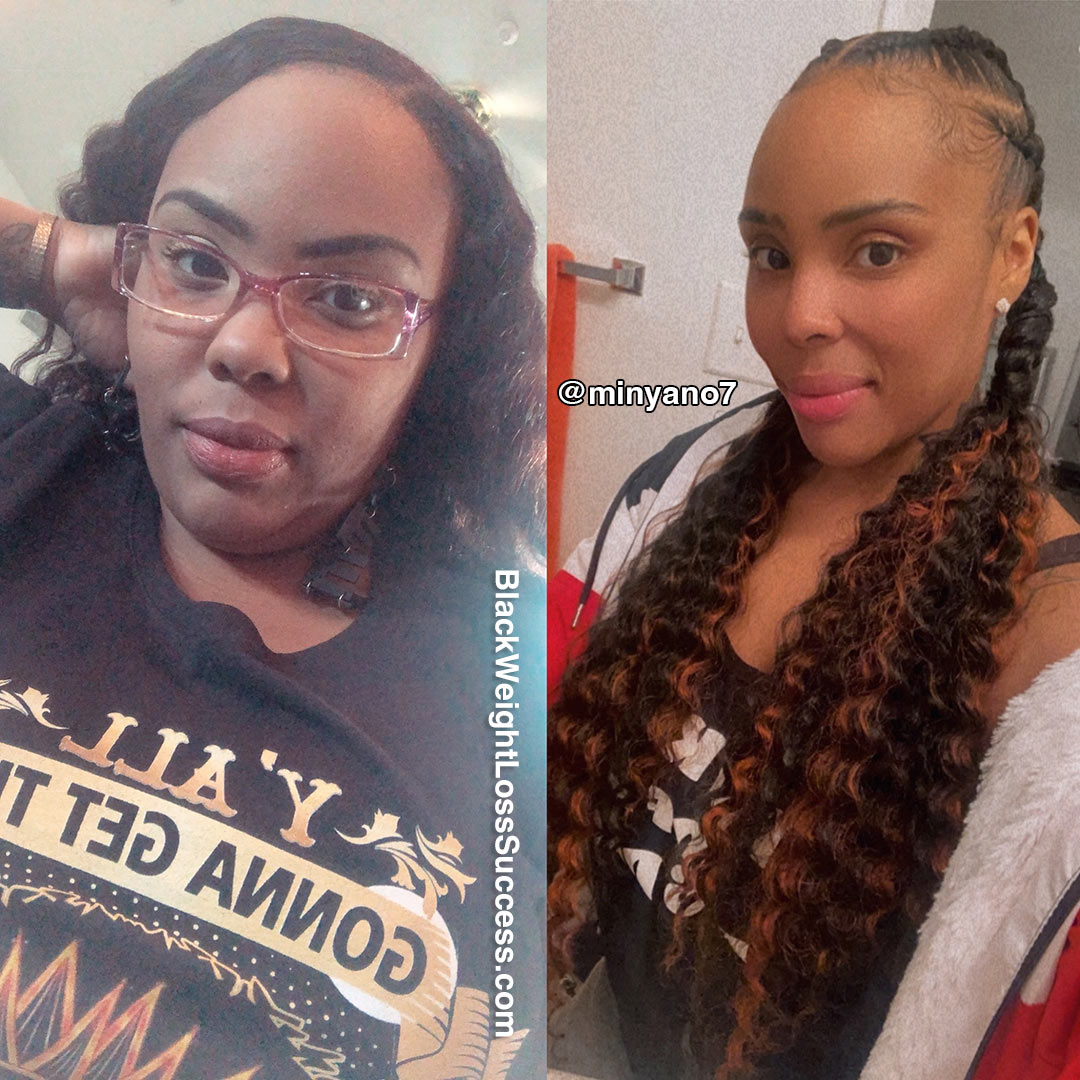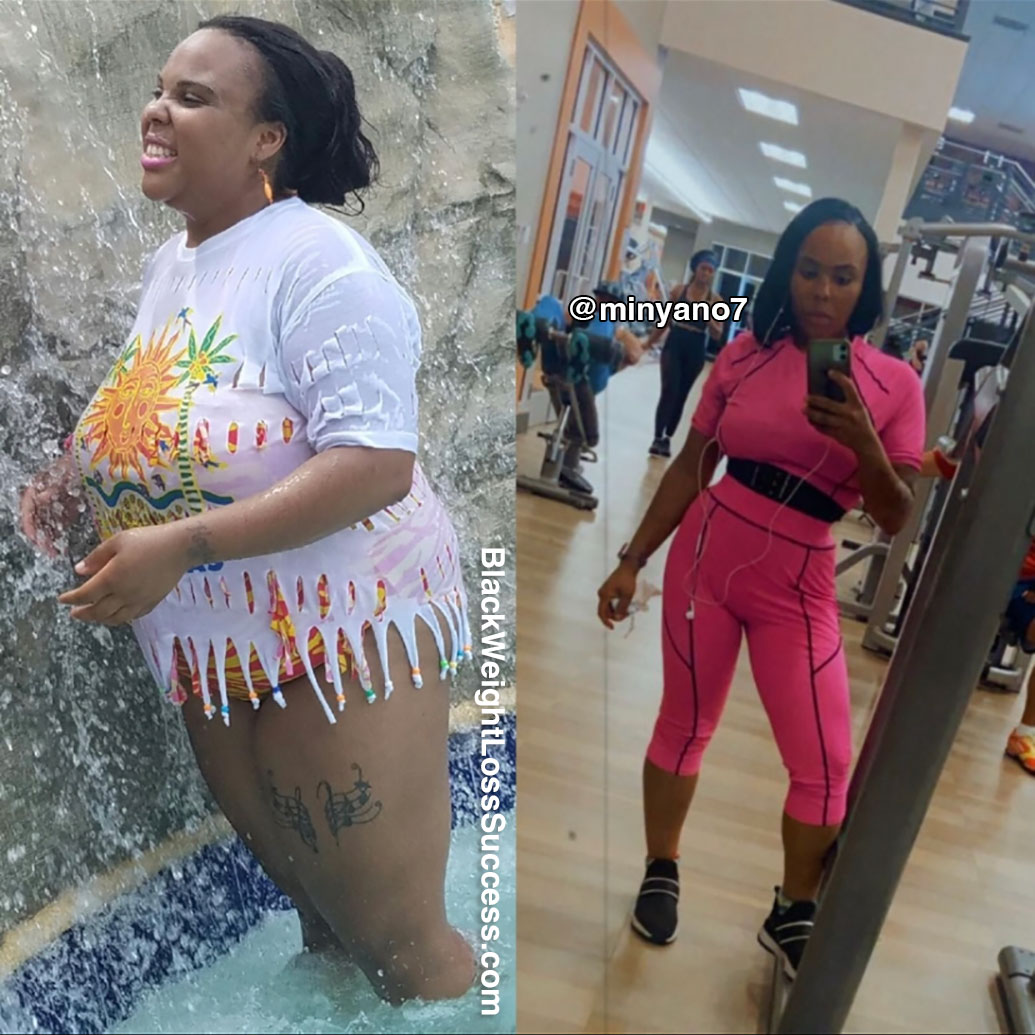 What did your workout routine consist of?
I started out doing a lot of walking initially. Then, after six months, I started doing cardio. As I continued on my journey, I started incorporating resistance training and weights into my workouts.
How often did you work out?
3-4 days a week 
What was your starting weight? What is your current weight?
My starting weight was 210 pounds, and my current weight is 129 pounds. 
What is your current?
I'm 5 feet tall.
When did you start your journey?
July 2019
How long did your transformation take?
It took two years.
What is the biggest lesson you've learned so far?
Falling in love with the process makes the journey easier.
What advice do you have for women who want to lose weight?
The scale will not always be your best friend. It will go up and down. Measure your progress with other factors like clothing you could not fit before, facial changes, energy, etc. Also, other people will see your results sometimes before you see them. Take your time, and don't be so hard on yourself. It's a journey, not a race.
Instagram: @minyano7 and @Shaping4You