Transformation of the Day: Erin lost 95 pounds. Her motivation was to break generational curses in her family. So she decided to switch to a plant-based, vegan lifestyle. By leading by example, she inspired her family members to get more serious about their health.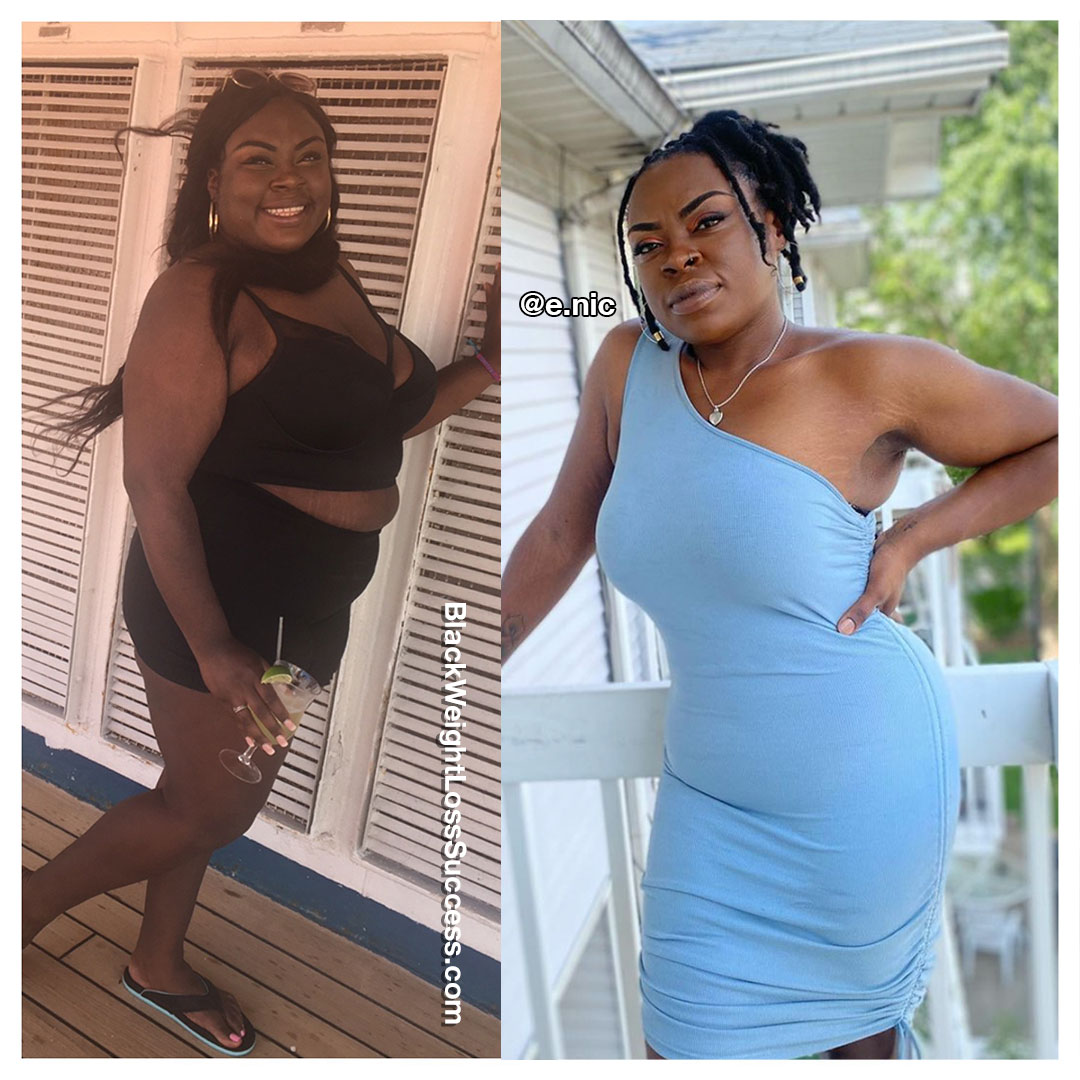 What was your motivation? What inspired you to keep going, even when you wanted to give up? 
My motivation was simply breaking generational curses in my family. Deciding to go vegan was a way for me to be the change in my family that I wanted to see. What kept me motivated was seeing how much I inspired my family and how serious they began to take their health.
How did you change your eating habits?
I changed my eating habits by cutting out all animal products and following plans created by Dr. Sebi and Dr. Laila Afrika. Eating food that is natural for the body and from the earth allowed my body to function normally, which in turn allowed my metabolism to kick into super drive.
What did your workout routine consist of? How often did you work out?
Truthfully I still haven't become consistent with working out. Because my eating changed so dramatically, the weight fell off without working out. 
What was your starting weight? What is your current weight?
My highest weight was 298 pounds. My starting weight was 280 pounds, and I currently weigh 203 pounds.
What is your height?
I'm 5'10".
When did you start your journey? How long did your transformation take?
I started my journey in August 2020 and have been maintaining my weight for three months.
Is weight loss surgery part of your journey? 
No, weight loss surgery is not part of my journey.
What is the biggest lesson you've learned so far?
The biggest lesson I learned is that you truly are what you eat. Our food is our medicine. Once I became conscious of how our food affects our bodies, I didn't crave the food that hurt my body anymore.
What advice do you have for women who want to lose weight?
I feel as though the only way to truly accomplish your weight loss goals is to properly prepare yourself mentally. When you are determined to reach your goals, nothing can deter you from achieving them. 
Instagram: @e.nic