Transformation of the Day: Jaye lost 45 pounds. She took the time to learn about nutrition, adopted a plant-based diet, and found a workout routine that works for her. This proud mom knows the power of a focused, determined mindset.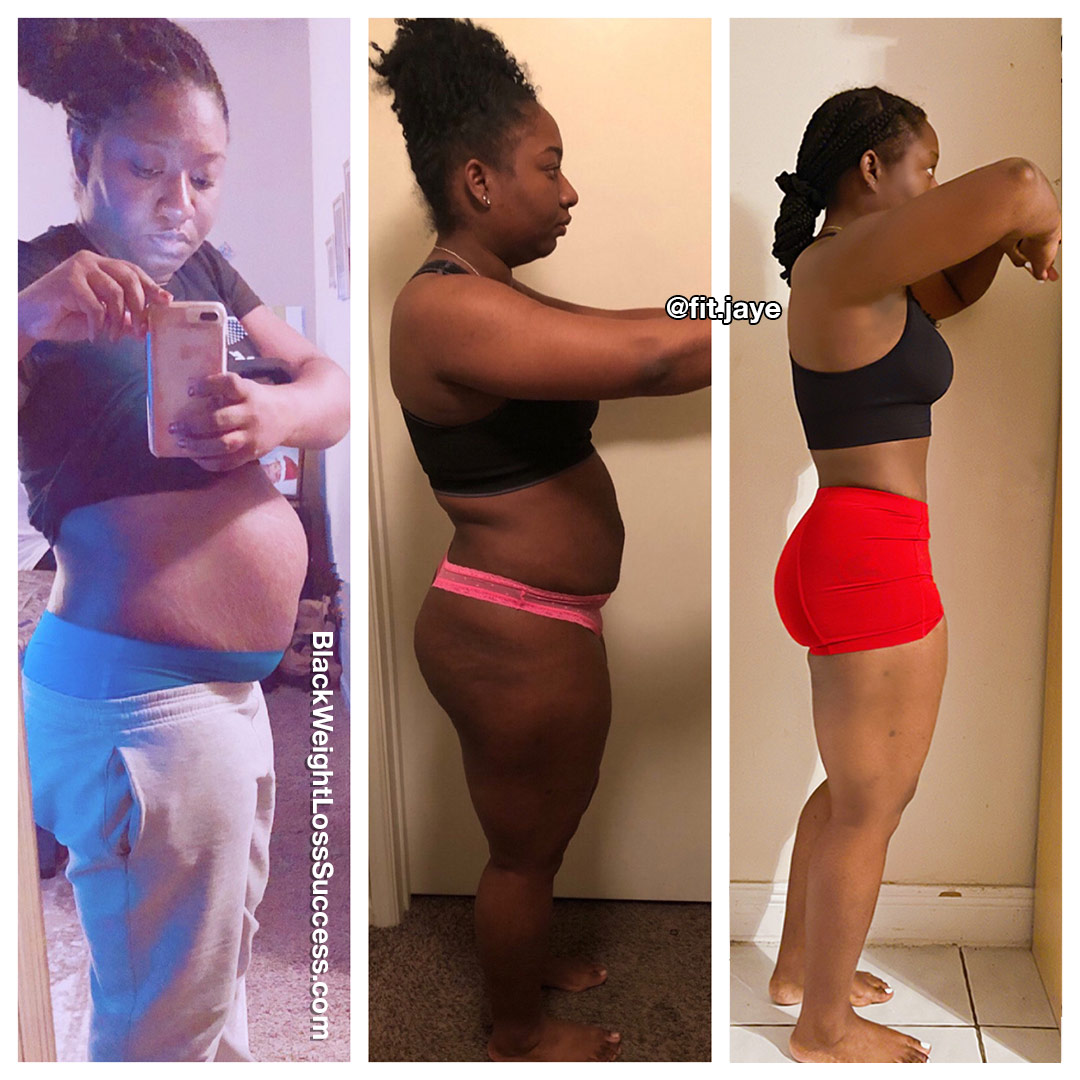 What was your motivation? What inspired you to keep going, even when you wanted to give up?
My motivation came from seeing my loved ones go through several illnesses brought on by being overweight. I felt the need to give my body a fighting chance, and I'm also doing this for my children. 
How did you change your eating habits?
I stopped eating a lot of red meats and processed foods. I am predominantly plant-based. I did research, and I've taken courses on health and nutrition. 
I also started drinking herbal cleanses that really made a difference. I was able to reset my system with a fresh start. The herbal cleanses helped me eliminate unwanted toxic waste that made me feel sluggish, and they helped me release unwanted fat.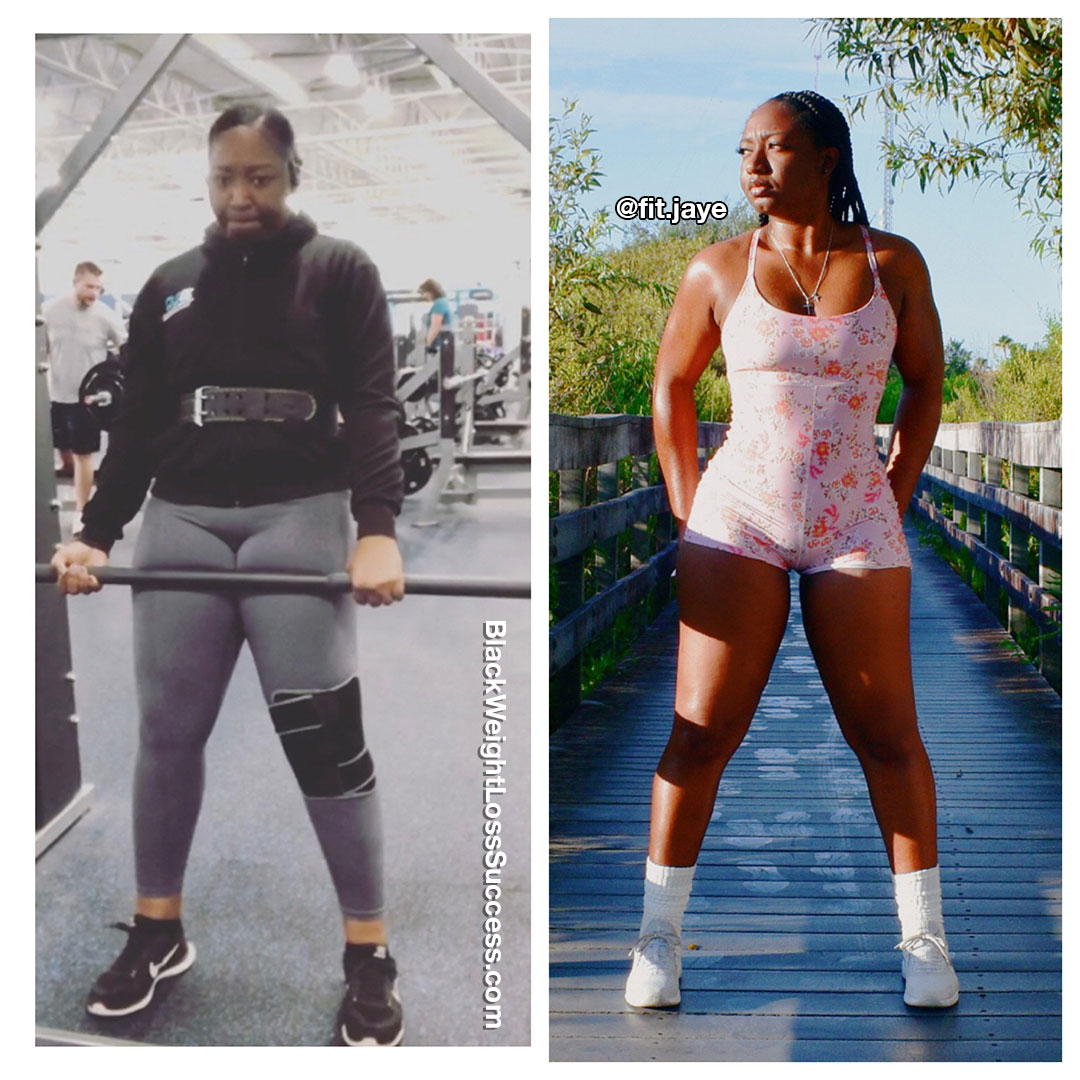 What did your workout routine consist of? How often did you work out?
I started doing HIIT workouts and cardio. Even though I was building muscle, I wasn't losing weight until I started the cardio program. I work out five days a week.
What was your starting weight? What is your current weight?
My starting weight after pregnancy was 230 pounds, and I am down to 185 pounds now.
What is your height?
I am 5'7″.
When did you start your journey? How long did your transformation take?
I started my journey almost two years ago! It has been difficult at times, but it's worth it.
Is weight loss surgery part of your journey?
No, it is not.
What is the biggest lesson you've learned so far?
I've learned that we can be our own biggest enemies. However, if we change our mindset and focus on what really matters and what's going right, we will begin to see changes and feel better about our journey going forward.
What advice do you have for women who want to lose weight?
Be consistent, and don't watch anyone else unless it's for inspiration. Trust the process and know that each day you are getting closer to your fitness goals. 
 Instagram: @fit.jaye
 

 

View this post on Instagram