Transformation of the Day: Leslie lost 114 pounds. At the beginning of her journey, she found out that she was borderline diabetic and that was a real wakeup call. She found an affinity for exercising outside, changed her eating habits and worked with a health and wellness coach to refine her efforts. Check out her transformation story.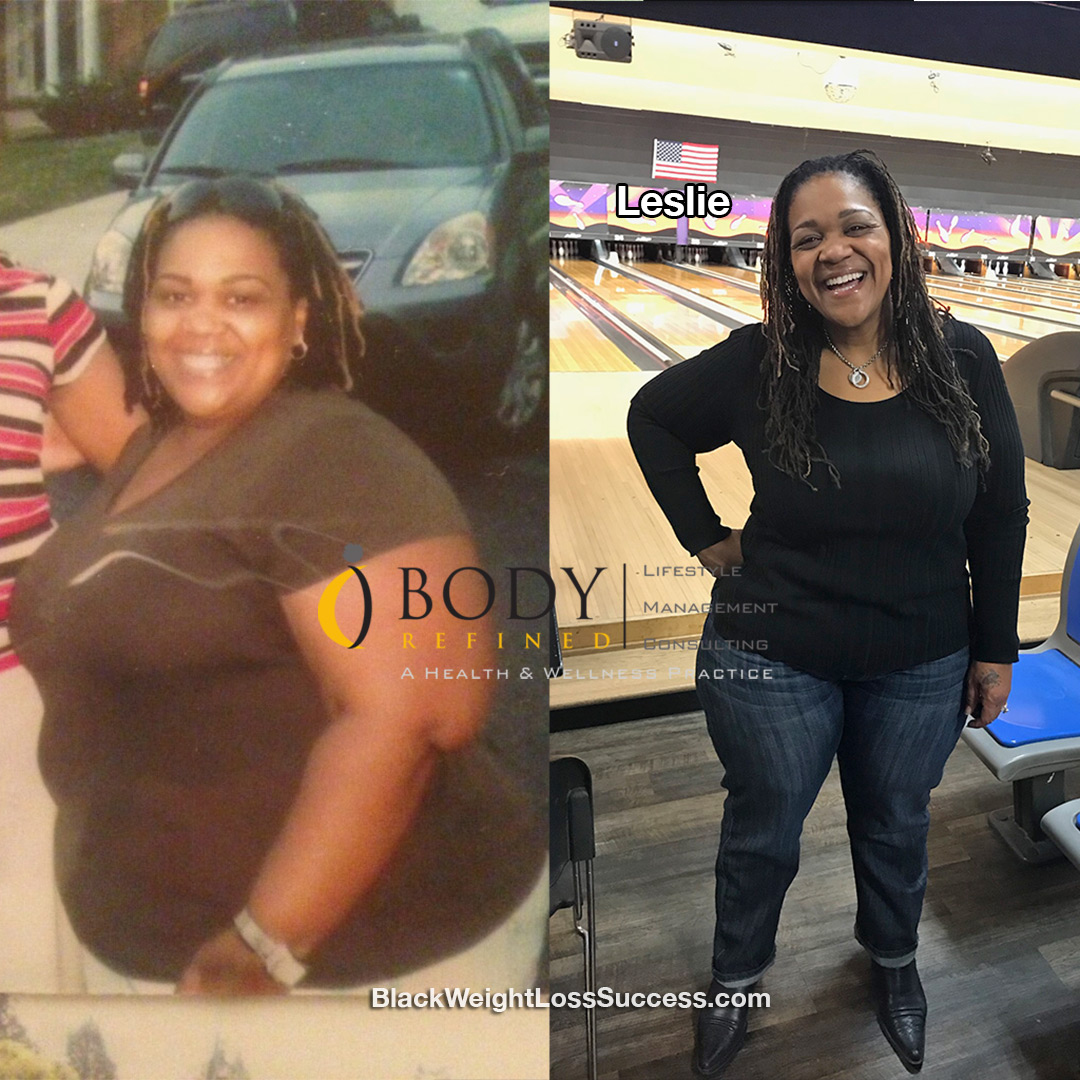 Starting weight: 333 pounds
Current weight: 219 pounds
Height: 5'0"
What was your motivation? What inspired you to keep going when you wanted to give up?
A friend of mine was making changes in her life to lose weight. At the same time, I realized that I needed to focus on my own health. I went to my doctor (as it is always advised) for a full physical, labs and all. When I received the results, the one thing that stood out to me was the words "borderline diabetic." My A1C level was high but not high enough to push me over the edge. At that moment, I decided enough was enough. I needed to take the bull by the horns. The transformation of my mind and my body began on that day.
When did you start your journey and how long did your transformation take?
I started in January 2015. Thus far, it has taken me 3 years. While I am still not to my goal weight, it has been an emotional yet joyous rollercoaster.
How did you change your eating habits? What did your workout routine look like?
I began walking daily. I went out early in the morning alone… just myself and my thoughts. I also reduced my intake of sugary foods and drinks. I stopped eating red meat and pork.
I also joined the gym, as most folks would do, but I shortly realized that I don't like the gym. So, I took to the streets and parks again for my exercise. I lived near this path where you could walk and do interval training. I enjoyed being out in the elements. I enjoy exercise, so that part was easy. While obese, I maintained great stamina and agility so that was on my side. Not easy, but my ability to withstand helped.
I realized what I was putting in my body and knew that I needed more healthy choices. Kurt from Body Refined helped me with that. Talk about food prep on steroids (not literally)! I thought I was food prepping, but I was just playing around. Now I am food prepping to the highest level.
What advice do you have for others who want to lose weight?
Always consult a professional. Ask questions. When you feel like giving up, get up. Start small for big results. Stay focused and remarkable things will happen. Body Refined? Why not? You will transform your body, mind and health. I would recommend this program to anyone. It's not a weight loss journey, it's a lifestyle, however, with the assistance of a Health Coach, the possibilities are endless.