Transformation of the Day: Shanna lost 30 pounds in 10 weeks. This master hair stylist and mother of 2, had high blood pressure, leg pain and lower back pain. She found inspiration in other people's transformation stories. With the help of her coach, she lost the weight naturally by committing to a healthy lifestyle. Check out her story.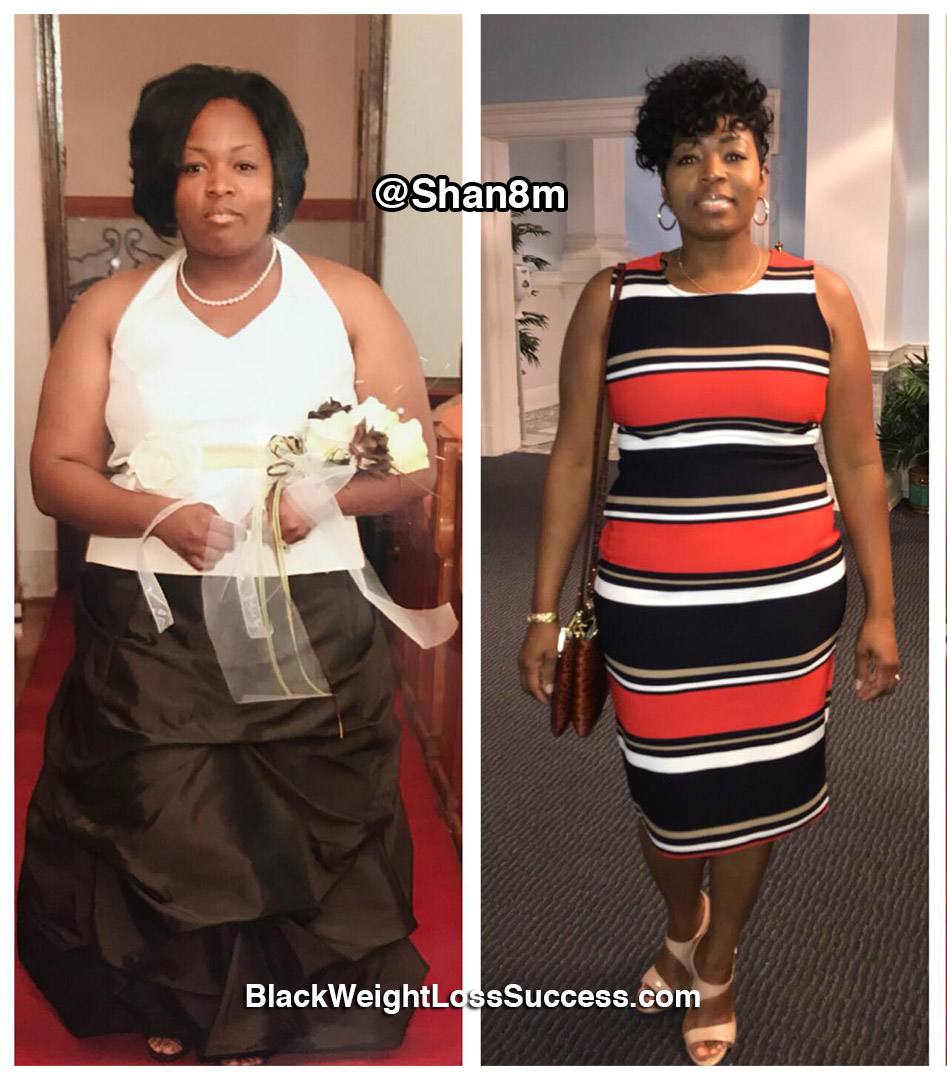 My name is Shanna. I am 38 years old, and married with two children. I am also a master hair stylist.
What was your motivation? What inspired you to keep going when things got tough?
A few years ago, I was diagnosed with high blood pressure. I also begin to have lower back and leg pain. What also motivated me was getting back to a size 16 pants and size XL shirts. I didn't want to buy more clothes because of my size.
I found inspiration in watching the show "My 600LB. Life", and looking at the weight loss transformations of people who worked with nutritionist/dietician/trainer Terry Starks. I joined his natural program.
How did you change your eating habits?
Terry taught me how, when and what to eat. I stop eating starches and sweets. Now, I eat more lean meats, salads and vegetables.
What does your workout routine look like?
I exercise 7 days a week. Once or twice each day, I workout doing cardio on the elliptical and other equipment.
Starting Weight/Current Weight
At 5'4", my starting weight was 216 pounds. Today, I weigh 186 pounds. I'm wearing a size 12/10 pants and medium shirts! It took me 10 weeks under Mr. Terry Starks direction to accomplish this goal. I didn't use diet pills or anything like that. My results were achieved naturally.
When did you start your journey?
I started on June 4th, 2018.
What is the biggest lesson you've learned?
I learned that you have to have self-control, determination and consistency. If you want help, you have to be obedient to the instructions. You have to discipline yourself in order to get the results you want. You also have to push yourself when there's no one else there. I called on GOD on my hard days and reminded myself that hard work don't come easy. Mr. Starks would encourage me as well to stay focused.
I'm not done yet. I have at least 10-20 more pounds to lose, but I am very happy with how I look and feel. Remember: Don't give up and don't give in. Stand firm and at the end YOU WILL WIN! Be Encouraged!
Instagram: @shan8m