Transformation of the Day: Sharese lost 60 pounds by working out and meal prepping consistently. After the loss of her three-week-old son, she fell into depression and emotional eating. After a Doctor's visit, she decided to begin her transformation journey.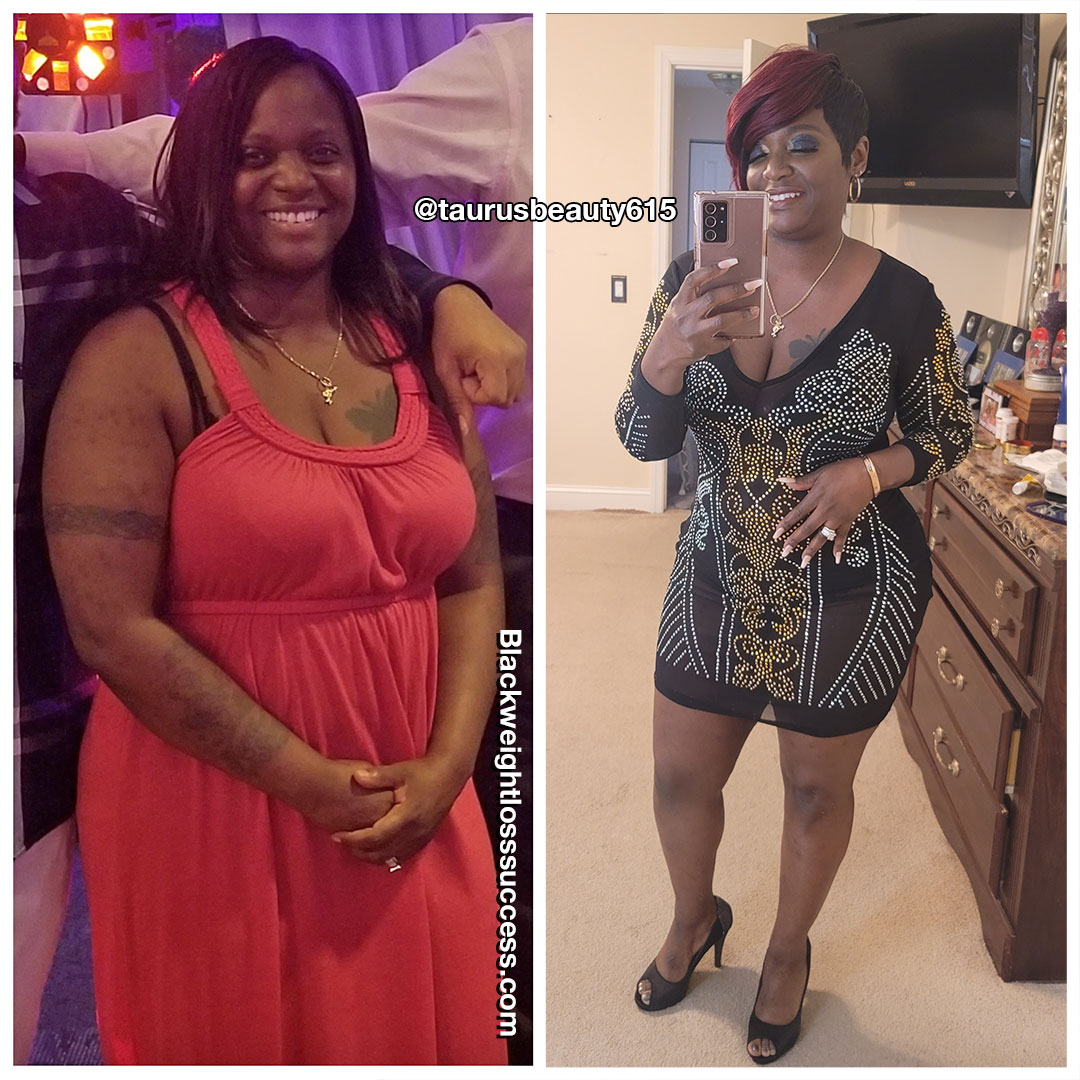 What was your motivation?
I lost my three-week-old son after childbirth and fell into a depression. I ate poorly and felt bad all of the time. When I went to my doctor's office for an appointment, he told me that I needed to lose weight, so that's where my weight loss journey started. Exercise and meal prepping have made a major change in my life. 
How did you change your eating habits?
I cut back on dining out. I began to meal prep chicken, flounder, cod, shrimp, 96/4 ground beef, and ground turkey. I also bought an air fryer & grill top. 
I steamed & sautéed veggies like green beans, broccoli, peas, cauliflower, etc. I love peppers with everything, and they help fill me up. 
What did your workout routine consist of? How often did you work out?
I work out five days a week; Legs (two days), chest & shoulders, back & biceps, quads.
What was your starting weight? What is your current weight?
I weighed 229 pounds, and now I weigh 169 pounds. My target weight is 150 pounds. I feel so much better and really don't have too many down days. 
What is your height?
I'm 5'2″.
How long did your transformation take?
It took me eight months to get to 170 pounds.
Is weight loss surgery part of your journey?
No surgery. However, I do plan on getting my breasts lifted in the future.
What is the biggest lesson you've learned so far?
I learned not to get upset because I didn't hit a goal. Just keep going. 
What advice would you like to share with women who want to lose weight?
I would tell women not to wait on their friends. Start now, and they will follow. 
Instagram: @taurusbeauty615