Weight Loss Transformation: Yanica lost 40 pounds and has transformed her body with fat loss and muscle gain.  She looks amazing and says that weight lifting has been key to keeping her curves. Her story is also proof that it's not just about numbers on the scale. Check out more of what she had to say about how she lost the weight…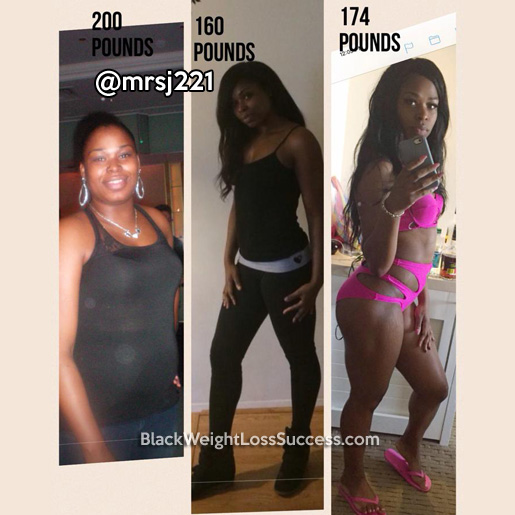 I went from 200 pounds to 160 pounds. Then I went back up to 174 pounds, which I am now. I lost the weight by eating clean and cutting junk food out of my diet. No foods with unhealthy by-products and I cooked and prepared my own meals. Joining the gym and going to spin class became an obsession. I love going to the gym and doing cardio, but I wanted to look more curvy so I started to lift weights. I find that cardio and weights have keep me slim, but with curves. Staying consistent with my workouts has helped me to keep the weight off even when my eating habits are not so good. Staying active is really my key to my success.  I workout at least 6 times a week.
My motivation was that I really wanted to look good, be heathy and feel comfortable in my own skin.  I am 5'10" tall and I've never been at a "perfect weight". In the past, it would go up and down. My transformation took 4 years and I've had many setbacks but I worked through them.
My advice to others: Find time to workout. You can use Youtube exercise videos. They are a god sent. Find some an activities that you like to do and count calories with a calorie tracker app on your phone. There are Instagramers who also post great video workouts that can be done online and in the gym.
Instagram: @mrsj221 (inactive)