Alanna lost 24 pounds. She will turn 50 years old next week. This busy wife/mom/grandmom felt like she let her weight spiral out of control. She was at risk of not being there for the special times ahead in her granddaughters lives. Since November 2016, she's been working to change her life and release the weight. Check out how she got results.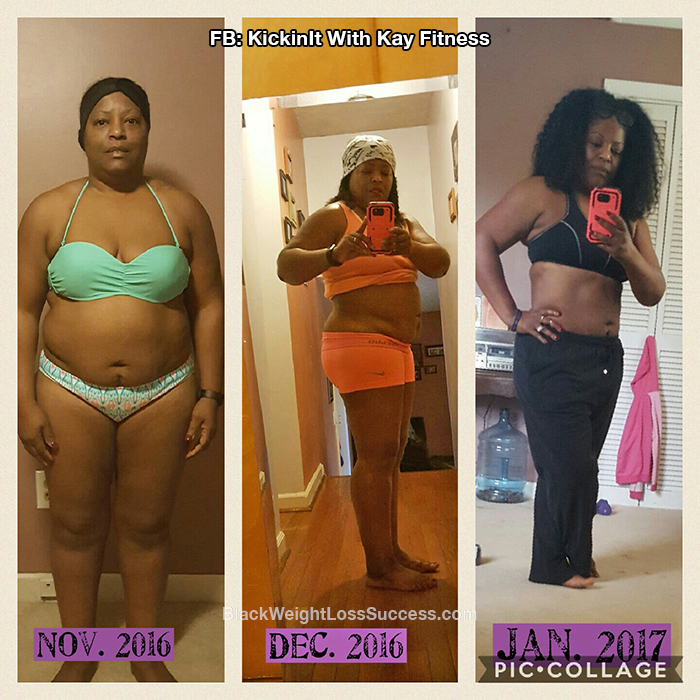 My name is Alanna and I am 49 years old, soon to be 50 on February 27. I'm married to a wonderful husband, I'm a mother of two and I'm a Grandmother of two adorable girls.
What was your motivation?
My motivation was ME! Every time I looked in the mirror and saw a person who weighed 200 pounds it saddened me. I was so disappointed in myself for letting my weight, as well as my health, spiral out of control. I had no choice but to start making changes… and I did!
What inspired you when you wanted to give up?
My family inspired me, especially my two granddaughters. Every time the thought crossed my mind to give up, I thought about not being here for them. Not being around to see the special events that will take place in their lives. I want to see them graduate, go to college and all the other great things that God has in store for them.
How did you change your eating habits?
I started drinking more water and started using portion control. I never have seconds and I try not to eat after 7 pm. I stop drinking sodas and and all other drinks. I'm strictly a water drinker! However, I will have a glass of wine occasionally. I eat fresh or frozen veggies, fruits, good carbs, and the good oils, like olive and coconut oil. I cut out sweets and processed foods. Every now and again, I will have a treat day but do not go overboard.
What did your workout routines look like?
I exercised everyday doing workouts that were anywhere between 30 to 47 minutes long. I started using Beachbody products, workout videos and Shakeology superfoods. Since using Beachbody products and applying the products to my everyday life, my life has changed from the inside out. Because of my results, I am now a Beachbody Coach.
Starting weight/Current weight
My starting weight was 200 pounds. My weight when I took my after photo in January 2017 was 176 pounds. I try not to focus on the scale and I have put my scale in the closet. My height is 4'11″.
How long did your journey take?
My journey started in September 2016. That is when I finally made my mind up that I had to take control of my health and wellbeing! I was exercising, but the weight just wasn't coming off. I spoke with a Beachbody coach in November and have been going strong ever since!
I started my first Beachbody workout on November 15, 2016. To be honest, even with this transformation I wasn't 100% into my workouts or sticking to my new eating habits. Why? I started right before the holidays and it was very difficult to stay on track. However, in December I went all in with my exercise routines, Shakeology, my diet and holding myself accountable.
What advice do I have for others who want to lose weight?
Never give up and never use negative talk. Take your journey one day at a time! You will have good days as well as bad days and that's normal. Just don't stop, don't quit and never stop believing in yourself!
My goal is to motivate and inspire other women to never give up on themselves! You can reach me on Facebook @Kay Scales Higgins and @KickinIt With Kay Fitness
Instagram @bossladygranny