Transformation of the Day: Candice lost 94 pounds. We've been following her story since 2019, and her dedication and consistency has truly paid off. Cutting carbs and lifting weights are two of the main tools she used to get results.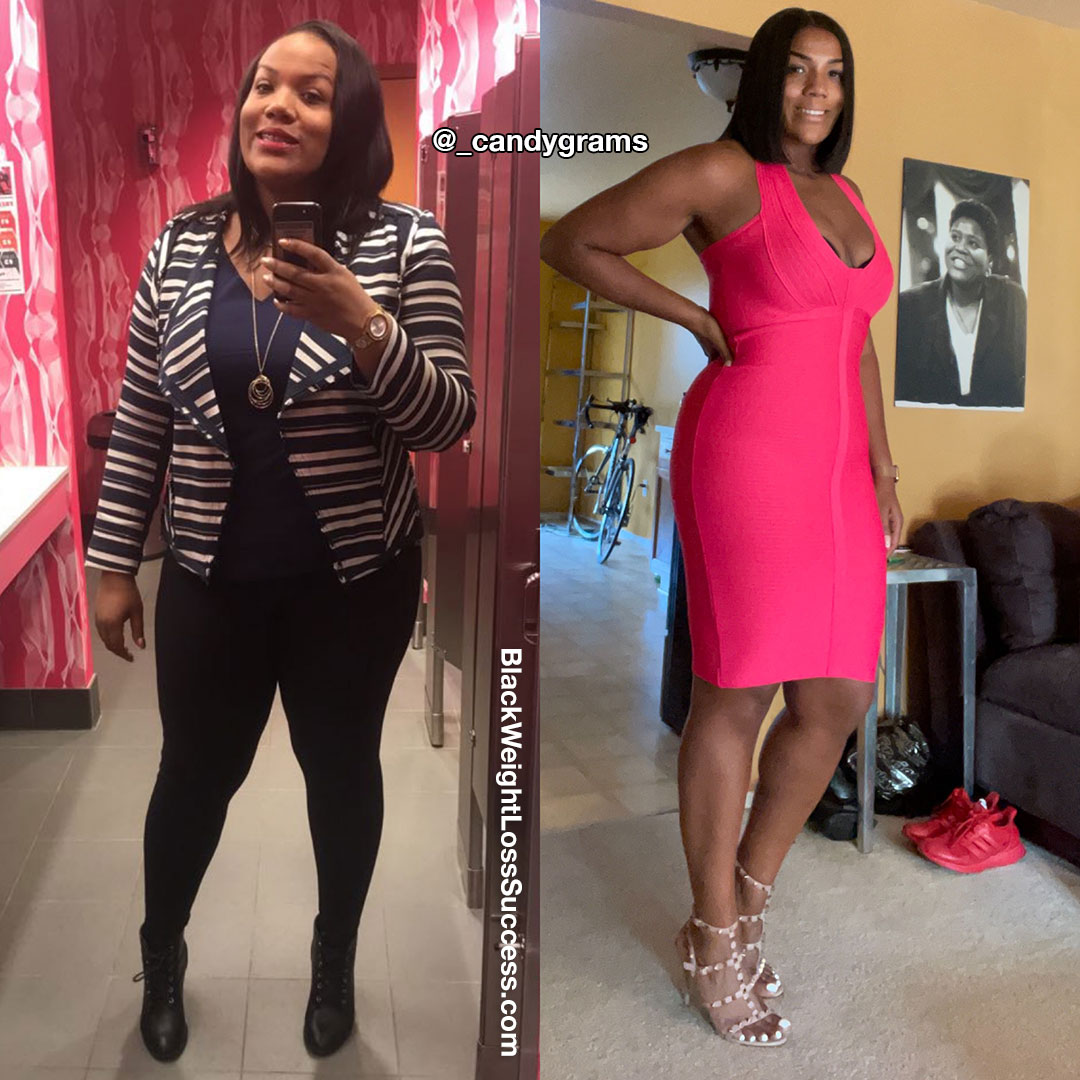 What was your motivation?
My son, my professional career, and my health are my motivation.
What inspired you to keep going, even when you wanted to give up?
Holding myself accountable and falling in love with my results has kept me going.
How did you change your eating habits?
I had to cut out carbs and sugar completely. Yes, I still have cheat days, but that simply means I work out more intensely the following day.
What did your workout routine consist of?
I lift weights 2-3 days a week with a personal trainer. However, for the last two months, I've only been doing cardio – 2-3 miles/day for 21 days out of the month.How often did you work out?
I work out 4-5 days a week. 
What was your starting weight? What is your current weight?
My starting weight was 310 pounds, and my current weight is 216 pounds. 
What is your height?
I'm 5 feet, 11 inches tall.
When did you start your journey?
I started my journey in March 2017, and I began lifting weights in July 2020.
How long did your transformation take?
4 consistent years.
Is weight loss surgery part of your journey?
No, but I'd like to have a tummy tuck in the future because of excess skin. (My goal is November 2021 if I'm at the weight I want to be at, which is 190 pounds.)
What is the biggest lesson you've learned so far?
Discipline starts at the table. Train your mind and body. 
What advice would you like to share with women who want to lose weight?
Start somewhere on your journey and treat every day like a fresh start. 
Instagram: @_candygrams
Read more about her weight loss transformation.