Transformation of the Day: Sharon lost 100+ pounds. After she reached 300lbs, she asked her doctor for a referral to a bariatric surgery program. She began changing her eating and exercise habits before surgery, and she has truly benefited from adopting a new lifestyle.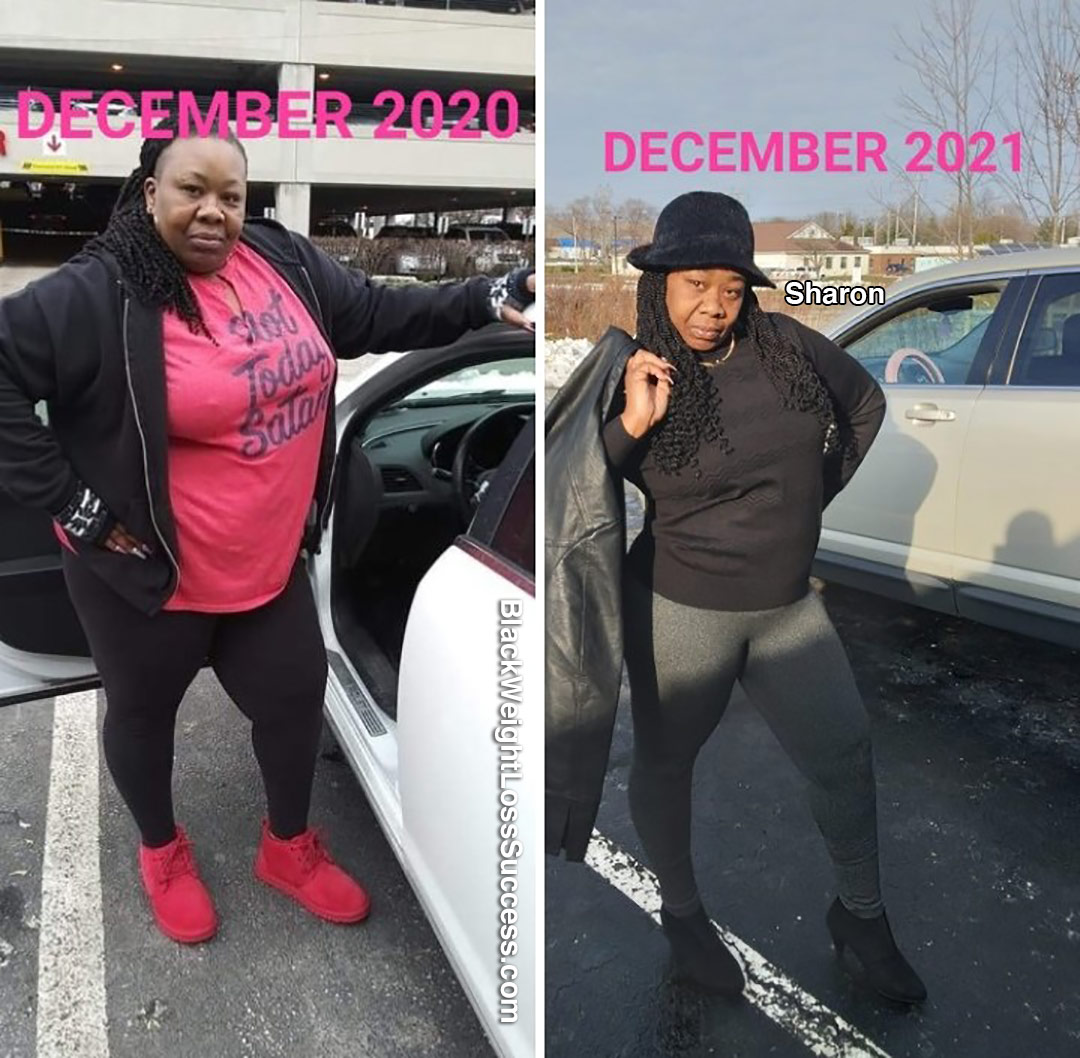 When did you start your weight loss journey?
I started my journey mentally in November 2019 when I found out I weighed over 300 pounds. So I asked my doctor to refer me to the bariatric program. I started the program on January 7, 2021.
I began to change my eating habits by eating more protein and fewer carbs. I also switched to drinking only water.
Tell us about your workout routine.
I worked out consistently on a daily basis. Walking and jogging the track is mainly how I lost 40 pounds before I had Gastric Sleeve surgery on July 27, 2021.
What inspired you to keep going, even when you wanted to give up?
When I wanted to give up, I looked at how I was actually losing weight by just staying consistent with my eating habits and daily workout routine. That motivated me to stay focused and consistent. My before and after pics also inspired me daily to stay on track.
What is your current weight?
Since surgery, I've lost 62 pounds for a grand total of 102 pounds gone. Since my surgery, I'm also off all medications, and I only take vitamins. I feel fantastic! 
I'm determined to stay under 200 pounds and live a healthy life. I've stopped eating bread, red meat, and most carbs. Instead, I regularly eat baked foods, turkey, chicken, seafood, and veggies. I work out at least five days a week.
What is your height?
I'm 5'7″.
How long did your transformation take?
It took one year to lose over 100 pounds.
What is the biggest lesson you've learned so far?
The biggest lesson I learned is that the extra weight made me unhealthy.
What advice would you like to share with women who want to lose weight?
The advice I would give is don't give up. Change is possible.
Instagram: @sharina_wrld