Transformation of the Day: Brittany lost 105 pounds with exercise and balanced eating habits. After trying various methods and plans to get results over the years, she figured out what works for her. Part of that plan is weight training, which was a game-changer for her.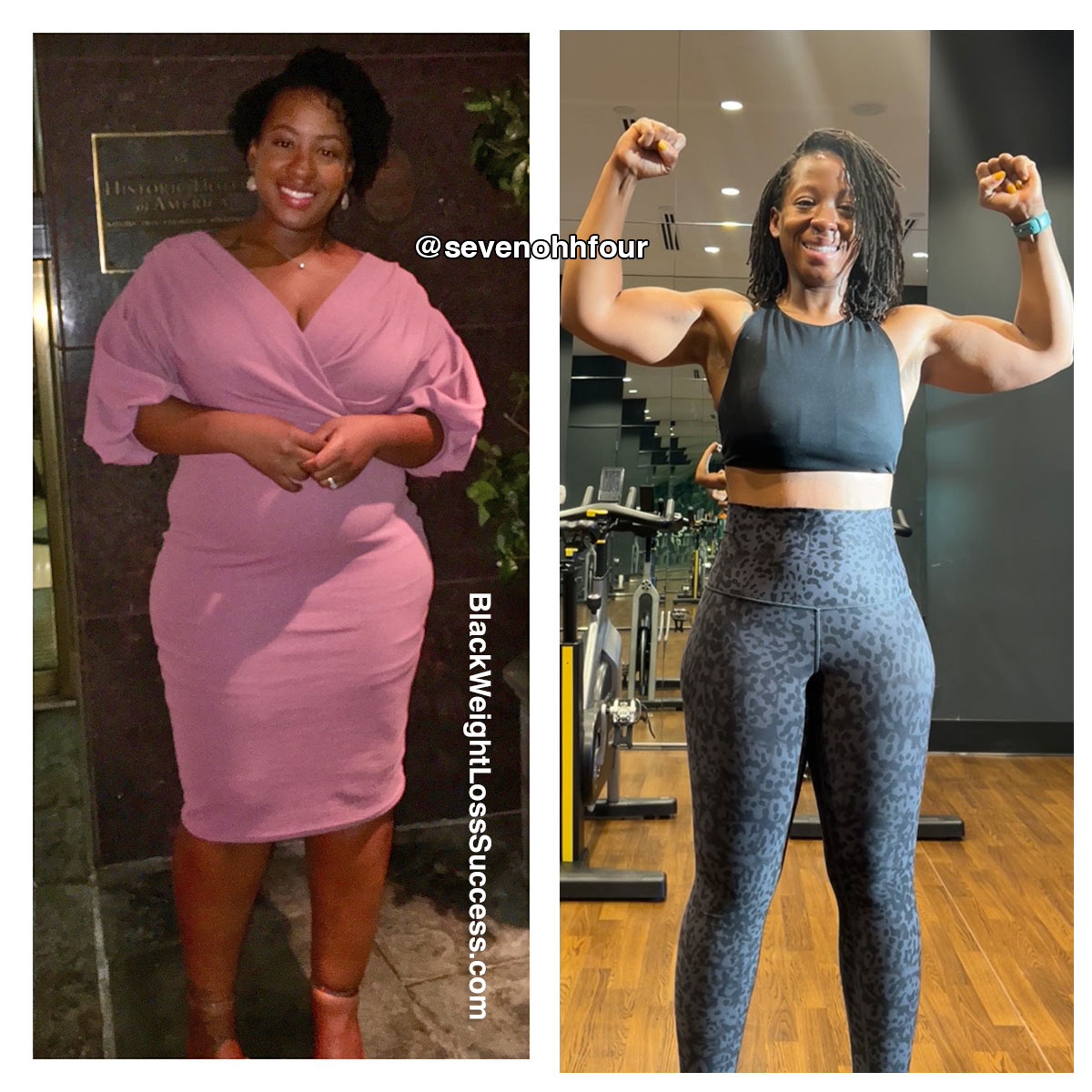 What was your motivation? What inspired you to keep going, even when you wanted to give up?
At the beginning of my journey, I found motivation in many different ways. Seeing other women who were losing weight or had already lost weight was a big motivation for me to get started. 
Once I started seeing the scale drop every week, that was my motivation. Fitting in clothes that I never thought I would be able to wear made me go harder! Also, I was always watching YouTube videos and learning different things about nutrition. 
How did you change your eating habits? 
I've done everything from Weight Watchers, Keto, low carb, the green smoothie cleanse, Arbonne, etc. You name it, and I've tried it. Honestly, now I eat a well-balanced diet and listen to my body. On the days that I lift heavy, I know I'll need more carbs because my body needs the extra fuel. I've never been a picky eater, so I've always eaten all fruits and vegetables. 
 

 

View this post on Instagram

 
What did your workout routine consist of? How often did you work out?
At the beginning of my journey, I worked out 5-6 days a week, mainly doing cardio. Now I work out five days a week, doing 60% strength training and 40% cardio. 
What was your starting weight? What is your current weight?
Starting weight: 265 pounds
Current weight: 160 pounds
What is your height?
I'm 5'5″.
When did you start your journey? How long did your transformation take?
I started my journey in March 2016. I reached my 100 lbs weight loss goal in June 2019.
Is weight loss surgery part of your journey? 
No, weight loss surgery was not a part of my journey. 
What is the biggest lesson you've learned so far?
The biggest lesson I've learned is to have patience with my body.  
What advice do you have for women who want to lose weight?
My three biggest pieces of advice;
Lift those weights! If you want to minimize your loose skin, I highly recommend lifting weights. Once I started lifting weights CONSISTENTLY, my body completely transformed. 

Take lots of pictures and videos. I have over 5 thousand photos and videos of me on my journey. It's so nice to look back and see how far I've come.  

MEASURE. There will be times when the scale doesn't move, but you will be losing inches. 
Instagram: @Sevenohhfour