Transformation of the Day: Nicole lost 43 pounds. She's a busy wife and mom who decided to pursue a lifelong dream at the age of 44. In 2017, she was able to fullfill that dream when she received 2 first place trophies in her very first bodybuilding competition. As a Nurse Practitioner, a personal trainer and a health/fitness coach, she knows the value of a healthy lifestyle. Check out her story.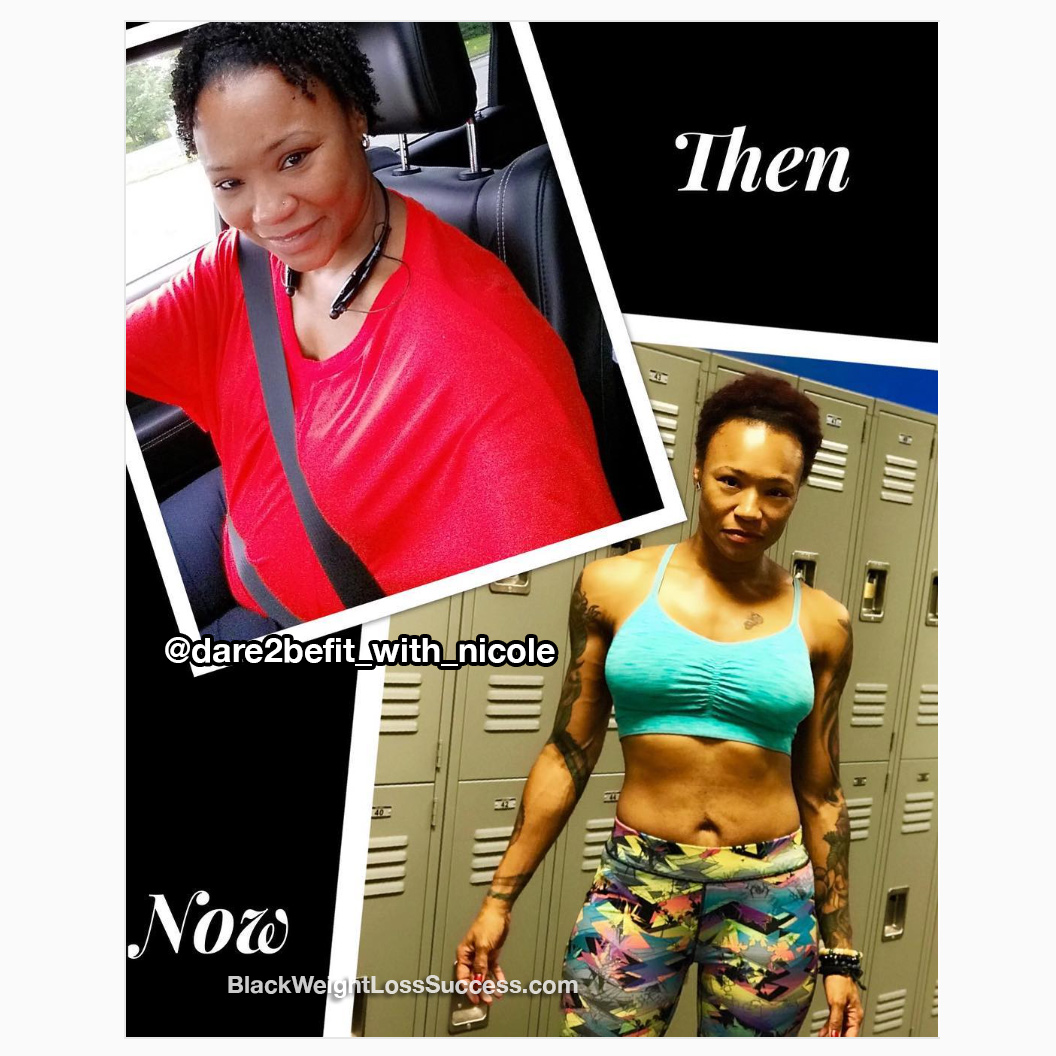 Let me first start off by saying that I started this journey at the age of 44. I am married with 2 children, a full time job and a part-time business. I wasn't extremely overweight but I definitely wasn't where I wanted to be.
My dream was to compete in a bodybuilding competition. This is a dream I've had since my early 20s. My reality surpassed my dreams when I WON two 1st place trophies and one 2nd place trophy in my first competition at the age of 45.
What was your motivation? What kept you from giving up during the tough times?
My motivation started when I was younger. I admired the physique and sheer focus of female bodybuilders and always wanted to be that. Of course life happens and you have to put your dreams aside. When I turned 44, the desire came back and I refused to ignore it this time. After sacrificing for others for so long, it was time to do for me.
As far as wanting to give up, that never happened. Not once did I want to stop. Dont get me wrong, it was hard, but never did I want to give up. From day one, I knew what I wanted and planned on getting it. I trained and lived my life with that goal in mind.
How did you change your eating habits?
My eating habits became very strict… calorie and macro based. My meals were low carb and low fat, with lean proteins. I did have to give up wine and my go to, Lays potato chips, during my training but sacrifices had to be made. My plan was basic and specifically focused on targeting my lacking areas (quads, back and abs), as well as fat burning and conditioning.
What did your exercise routine look like?
I worked out an average of 6 days a week, which included 1 hour weight training sessions and 2-3 days of HIIT training.
Starting weight/Current weight
My starting weight was 193 pounds. My weight the day of competition was 150 pounds. I now range between a healthy 170-175 pounds and 25-26% body fat. I am 5 feet, 10 inches tall.
When did you start your journey?
I started training in January 2017 and competed the process in October 2017 (one week shy of my 45th birthday). My full transformation took 9 months.
What is the biggest lesson you've learned?
The biggest lesson I have learned is that it is okay to do things for me. I feel that as wives and mothers we have a tendency to put everyone before ourselves. I now know that it's ok to put myself first sometimes.
What advice would you share with other people who want to lose weight?
The best advice I can give to others who want to lose weight is to BE PATIENT! Trust the process. Quick fixes and fads don't last. You have to put in the work and be consistent. Don't use the excuse that you don't have
time. There is always time to take care of you.
Instagram: @dare2befit_with_nicole