Transformation of the Day: Sarah lost 51 pounds. She didn't want to be on high blood pressure and diabetes medications forever. Also, she was tired of being out of shape and feeling defeated. By limiting her carb intake, cutting out fast food, and making fitness a priority, she has achieved impressive results.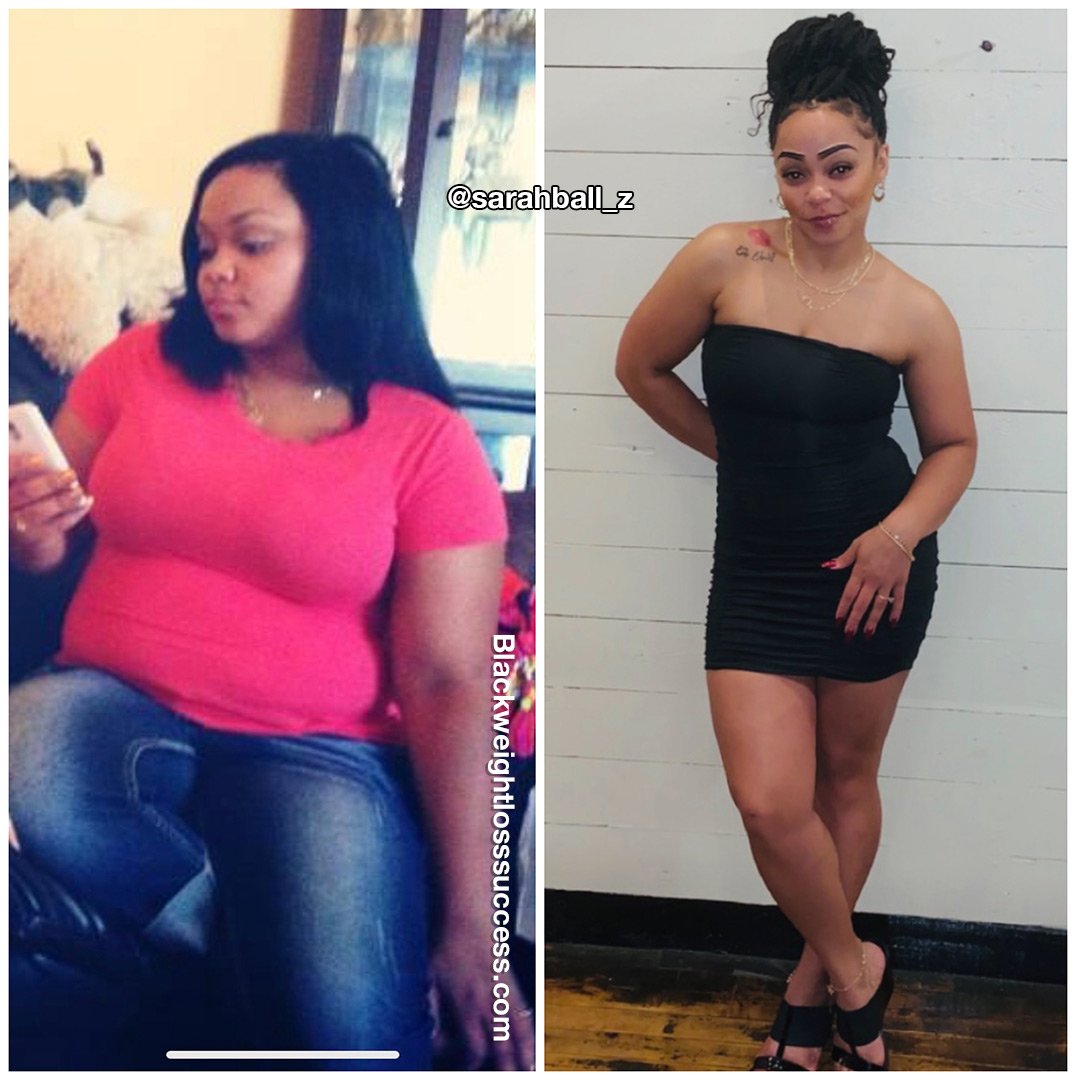 What was your motivation?
By the time I was 30 years old, I was taking medication for high blood pressure and diabetes. Both drugs caused side effects that I didn't want to live with forever. 
How did you change your eating habits?
I began by limiting foods that are high in carbs and eliminating fast food and high-calorie, sugary drinks. (bread, pasta, rice, potatoes, soda, and juice). I lost 20lbs within the first two months just by changing my diet. 
What did your workout routine consist of?
When fitness centers re-opened in the summer of 2020, I joined a gym and made exercise a part of my daily routine. When I first started exercising, all I could do was walk on the treadmill because I was so out of shape. I became short of breath easily, and my body would cramp so badly that I wanted to quit almost every day. I just got so sick of feeling defeated by my weight, so I stuck with it. 
Over time, it got easier. My 1 mile in 30 minutes eventually became 3 miles in 30 minutes. Once my body became more conditioned, I got into HIIT workouts (High-Intensity Interval Training) which I highly recommend. With HIIT, you're burning fat and building lean muscle at the same time. You can find hundreds of free YouTube videos of various HIIT workouts and do them in the privacy of your own home in less than 15 minutes. You can be successful with 2 -3 10min workouts per day.
What was your starting weight? What is your current weight?
I am only 5 feet tall, and at my highest weight, I weighed 191 pounds. I currently weigh 140 pounds. 
When did you start your weight loss journey?
I began my journey in March 2020, right at the beginning of the pandemic. 
How long did your transformation take?
It took about a year, but TO DATE, and I'VE LOST 51 pounds!! I'm 33 years old, and I'm no longer on any medication. 
What is the biggest lesson you've learned?
I've learned that the key to maintaining a healthy weight is a healthy lifestyle. 
Is weight loss surgery part of your journey?
I didn't have weight loss surgery. 
What advice would you like to share with women who want to lose weight?
The only advice I have is to remain consistent no matter what. Make your health your #1 priority. When you feel like sleeping in for an extra 10 minutes, WORK OUT. When you're sitting on the couch scrolling through social media, WORK OUT. Before you go to bed, WORK OUT. 
This wasn't my first time trying to lose weight, but it's the first time I've successfully lost the weight. Losing weight doesn't have to take a lot of time, expensive equipment, or special diets. Consistency is the key. Just don't quit. 
Instagram: @sarahball_z