Transformation of the Day: Teresita lost 111 pounds. Her journey began after a terrible breakup that left her feeling depressed, confused, and heartbroken. She reached out to God for answers and decided it was time to focus on self-love, health, and fitness.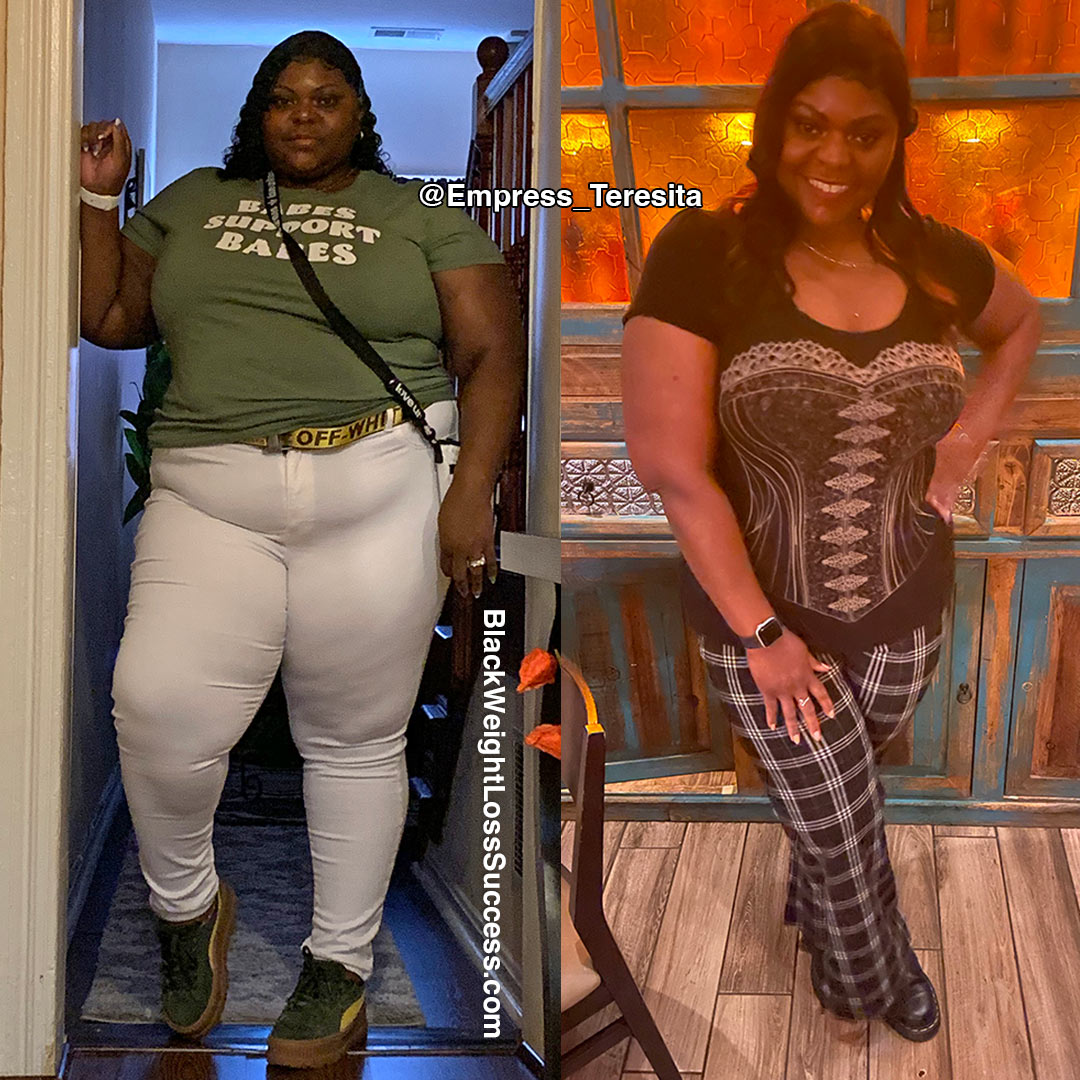 What was your motivation?
My motivation was Me! I wanted to feel better in my own skin. I tried losing weight for all the wrong reasons in the past… Men who I was in a relationship with mostly. I lost confidence in myself and didn't have the self-love that I needed to change myself for myself! 
Nine months ago, I went through the worst heartbreak ever when the man that I planned to spend the rest of my life with walked out on me for another woman. I was crushed! I was depressed, heartbroken, confused. Then I got on my knees and went to God for answers. He healed my heart and revealed everything I needed to know about that man, that relationship, and myself!
How did you change your eating habits?
I began eating one main meal each day, just dinner. My breakfast and lunch consist of yogurt, fruit, smoothies, or nuts. I gave up sweets and cut back on pork and beef.
What does your workout routine consist of? How often did you work out?
I work out 4 to 5 days a week. My workouts consist of using the treadmill, stationary bikes, weights, and resistance bands.
What was your starting weight?
I started at 363 pounds. 
What is your current weight?
I now weigh 252 pounds. 
What is your height?
I'm 5'6″
When did you start your journey? How long did your transformation take?
I started nine months ago.
Is weight loss surgery part of your journey?
No, I didn't have surgery. I started with B12 and appetite suppressors.
What is the biggest lesson you've learned so far?
Love yourself first! We teach others how to love us based on how we love ourselves.
What advice would you like to share with women who want to lose weight?
You don't have to be extreme. Just be consistent.
Instagram: @Empress_Teresita