Transformation of the Day: Tyler lost 70 pounds. At 29 years old, she was tired of gaining weight and wanted to get rid of the health issues she was facing. She challenged herself by joining a local training program. Learning the importance of diet and exercise has changed her life. Check out her story.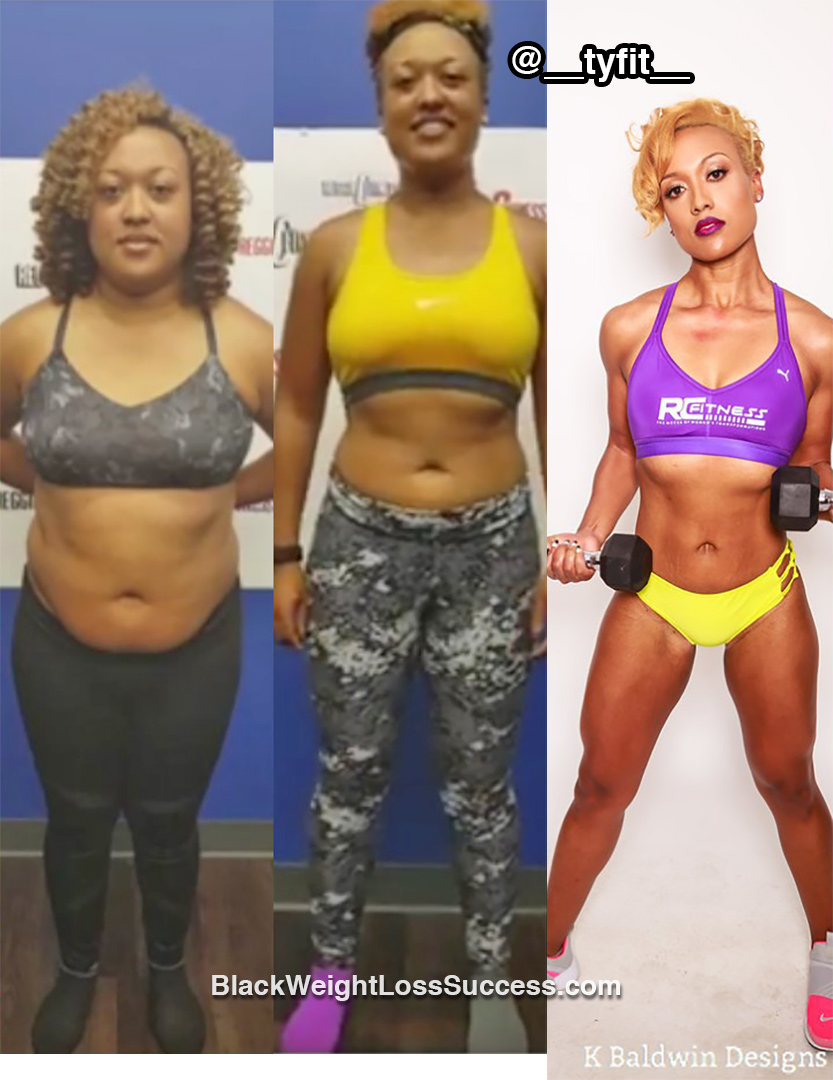 When did you start your journey?
I started my fitness journey on May 1st 2017.
What was your motivation?
I began my fitness journey because I was tired of gaining weight and had begun developing health issues. I knew then, at 29 years old, that it was time to make a change. At that point, I joined the Reggie C Fitness family.
How did you change your eating habits? What did your workout routine look like?
The RCF program was a drastic change from my normal lifestyle. Previously, I was eating lots of fast food and processed foods. The program helped me eliminate those things from my diet and replace them with healthier options. The program also required me to start working out and lifting weights. I had never lifted a weight in my life prior to this, lol. Now, I can squat close to 300 pounds!.
What was your starting weight? What is your current weight?
I joined the team at 210 pounds. In my after photo, I weighed 135 pounds. I currently weigh 140 pounds, as I have started gaining muscle. My height is 5'5″. My transformation took 10 months.
What is the biggest lesson you've learned so far?
The biggest lesson I've learned is that diet and exercise impact every part of your life. I no longer have any of the health issues I was faced with prior to starting this journey. I also have an endless amount of energy!
What advice would you share with other people who want to lose weight?
My fitness advice for someone who is getting started would be that, "Fitness is a journey…not a destination." so continue to set goals, and whatever happens, don't quit! It is all a part of the process!
Instagram: @__tyfit__
Trainer: @reggiecfitness