Transformation of the Day: Chanel lost 123 pounds. She was tired of feeling tired and not loving herself. Knowing that she wants to be around to see her children thrive and grow, she decided to transform her lifestyle. During her journey, she focused on nutrition, learned the power of tracking macros, and became a Certified Nutrition Coach.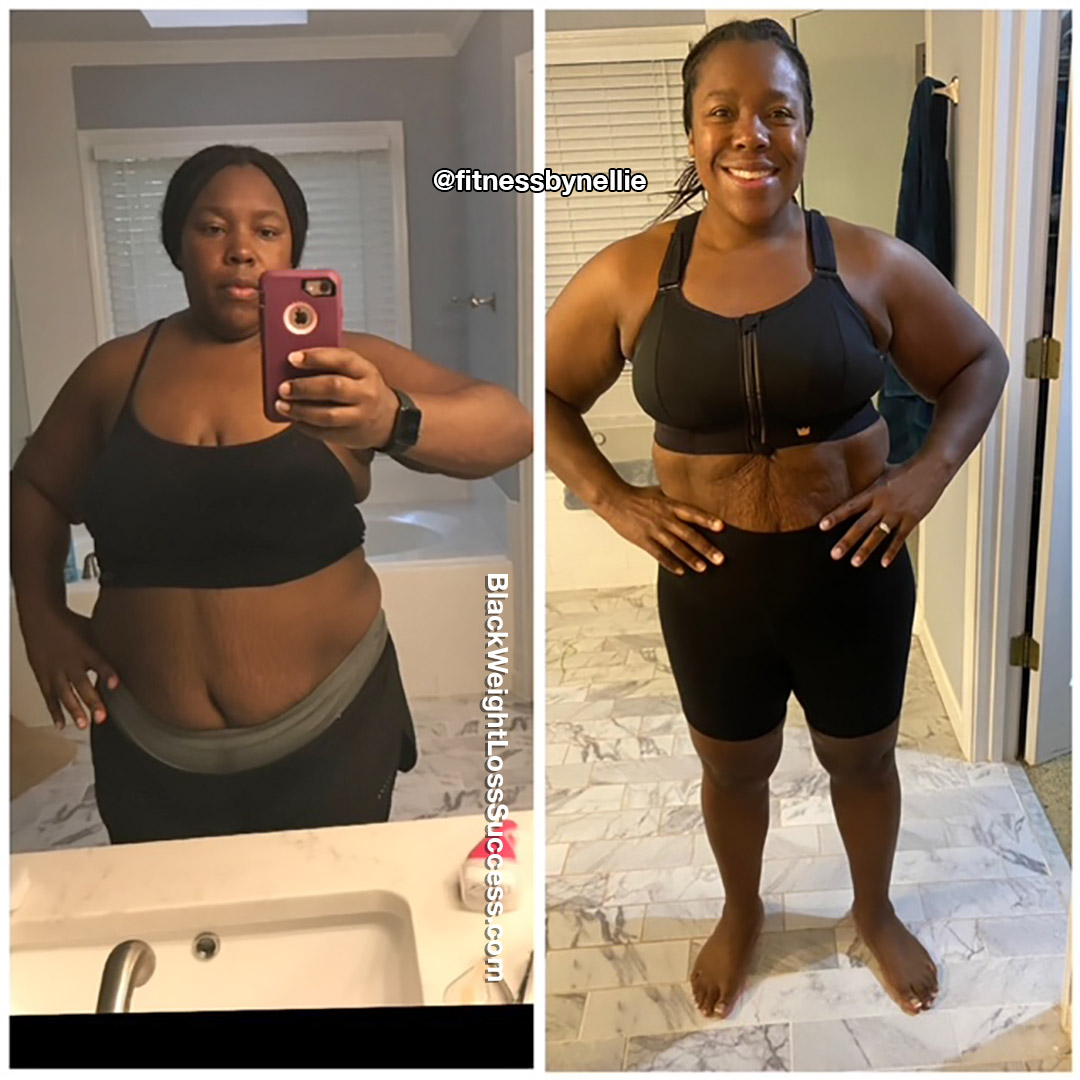 What was your motivation?
I was tired of feeling tired. I was tired of not loving myself, and I wanted to be around for my kids for years to come.
What inspired you to keep going, even when you wanted to give up?
I always think about why I started. I kept going because I didn't want to go back to being the person I was in the past.
How did you change your eating habits?
In the beginning, I started counting calories. Then I began counting my macros and really focusing on my intake of carbs, protein, and fat. Also, I don't drink soda unless it's sugar-free. 
I became a Certified Nutrition Coach, and through tracking my macros, I've learned that I don't really have to cut anything out of my diet. Instead, I just have to make sure the food fits my macro goal for the day. 
I started my own business to help women lose weight. Fitness by Nellie was created to help busy women and moms lose weight through online fitness and nutrition coaching.
What did your workout routine consist of?
I lift weights four days a week and do 1-2 days of cardio, which consists of walking, HIIT, or cycling.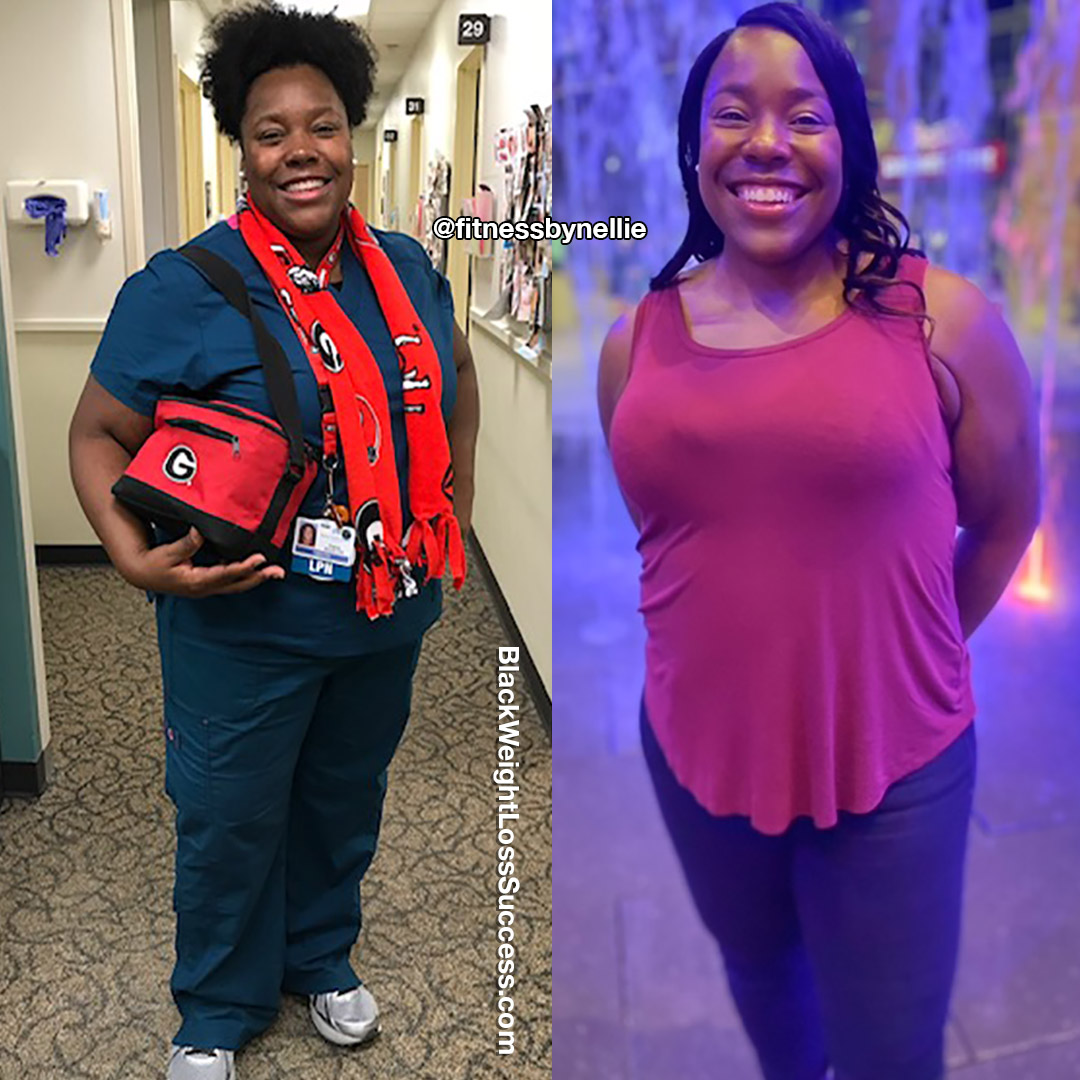 How often did you work out?
I worked out 4-5 days a week.
What was your starting weight? What is your current weight?
My starting weight was 333 pounds, and my current weight is 210 pounds. 
What is your height?
I'm 5'5″.
When did you start your journey?
I initially started my journey in 2011 and lost 88 pounds in 6 months, starting at 298 pounds. Then, I lost 123 pounds after giving birth to baby number 5 in 2017. 
How long did your transformation take?
It has taken me two years.
Is weight loss surgery part of your journey?
No, it is not.
What is the biggest lesson you've learned so far?
Never give up. Don't think about it and talk about it, but actually go and do it. Also, stop waiting until the New Year. Just start today. 
What advice do you have for women who want to lose weight?
First, love yourself! Love who you are and what you are capable of doing. Seek out supportive people and find a coach who can create a customized and personalized plan to help you reach your goals. 
Instagram: @fitnessbynellie