Transformation of the Day: Darlisha lost 37 pounds by committing to healthy eating habits and exercise. The support she has received from her trainer, family, and friends keeps her motivated and focused.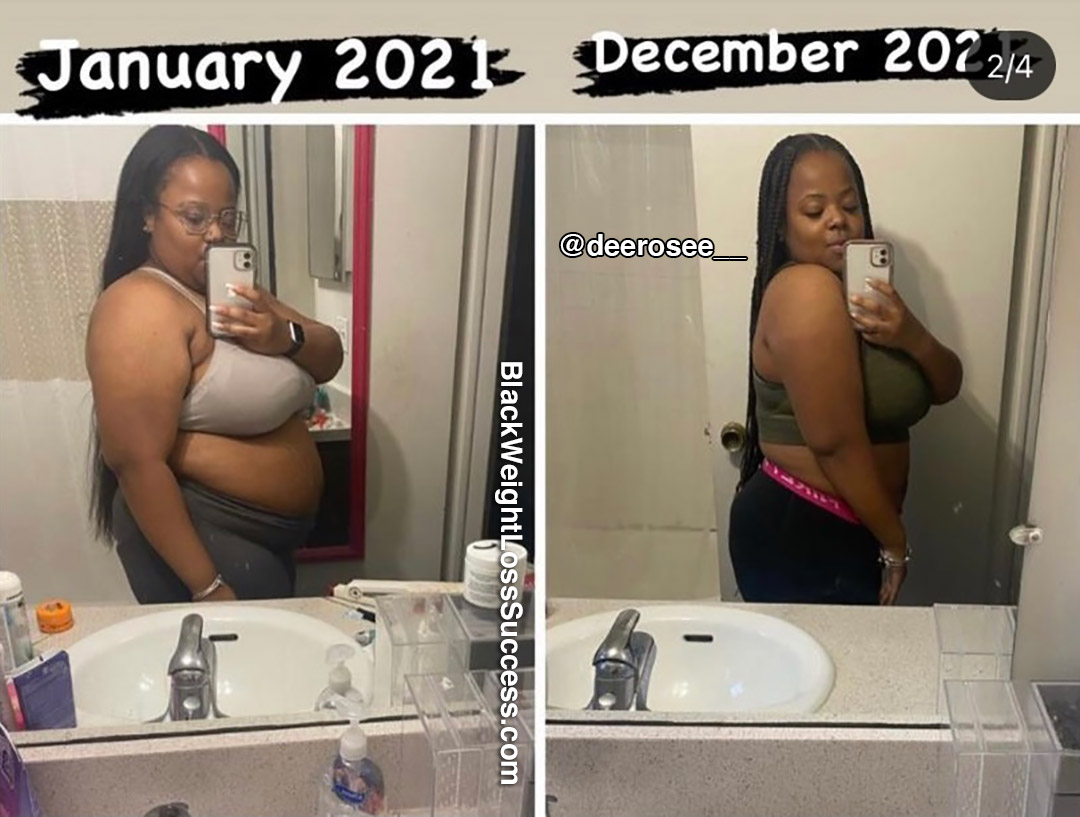 My secret is simple: diet and exercise. My starting weight was 242 pounds, and my current weight is 205 pounds. My personal trainer (@diamond.blisslifestyle), family, and friends keep me motivated and disciplined. Consistency is key. Your goal has to be bigger than your excuses.
What was your motivation?
Originally, my motivation was to get a revenge body. Body privilege is real. I believe society treated me better when I was smaller. When I was smaller, I think I had more options in life as far as the clothes I could buy, the spaces I could fit into, and the men I was attracting.  
My Why is to become the fittest, healthiest version of myself. Whenever I feel like quitting, I remember how this journey makes me feel better physically and how it helps me cope with my anxiety. This journey keeps me disciplined, focused, and calm.
How did you change your eating habits?
In the beginning, cut out unhealthy foods in moderation. So instead of eating red meat for three meals a day, I would only eat it for one meal a day. Currently, I only indulge in red meat and fried foods on holidays. My primary source of protein is grilled chicken and turkey. Besides that, I have no specific meal plan. I just practice portion control.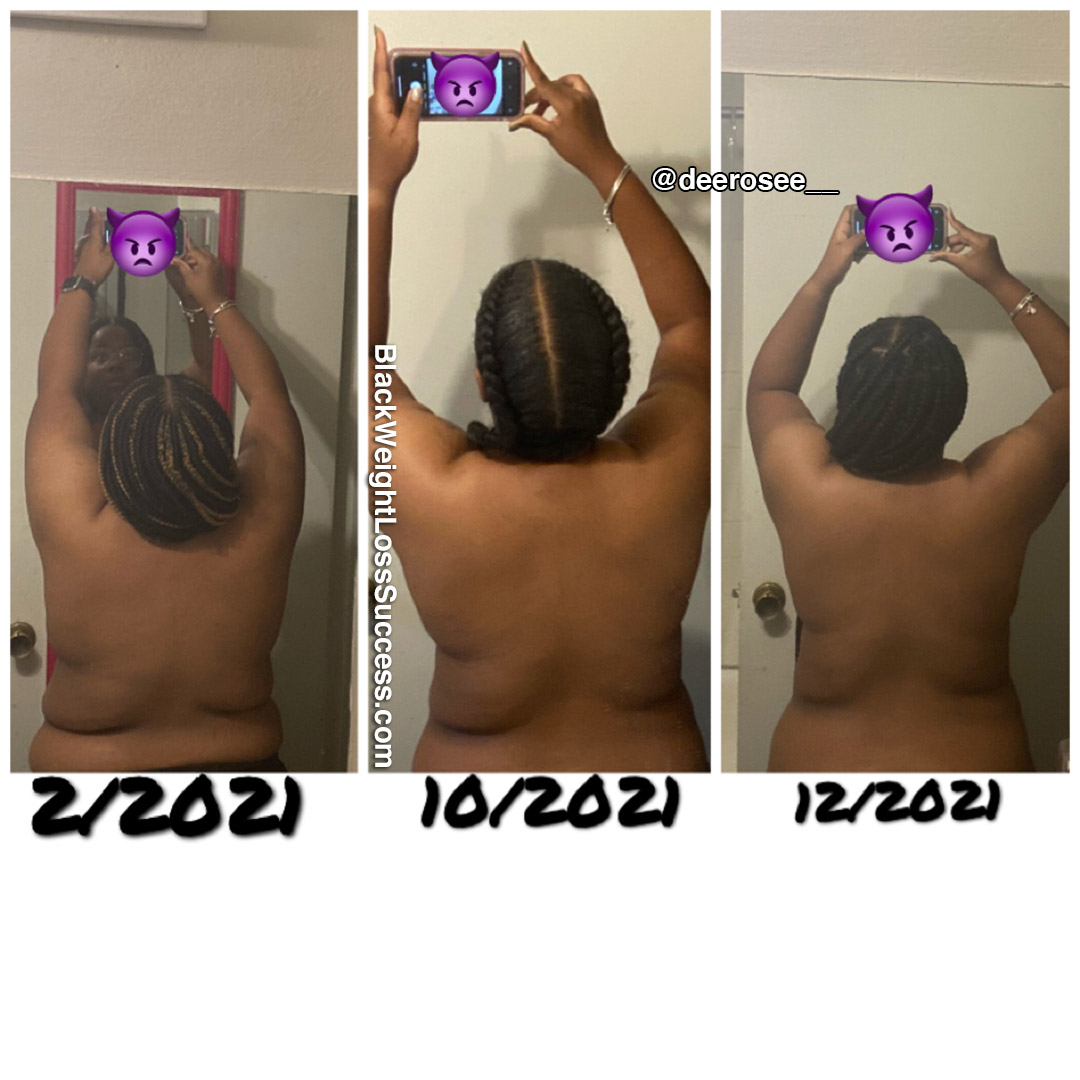 What did your workout routine consist of? How many days a week did you work out?
My workout routine consists of cardio and strength training. My warm-up consists of 400-600 hundred jump ropes. I start my actual workout with stretching. Next, I do the elliptical for 30-45 minutes at levels 4-5. After that, I focus on a full-body workout (Crunches, lunges, push-ups, etc.) 
For the first six months, I worked out twice a day, seven days a week. I currently work out 3-5 times a week. 
What is your height?
I'm 5'1″.
When did you start your journey?
I started this journey in January 2021. It took four weeks for me to start seeing results 
What is the biggest lesson you've learned so far?
The biggest lesson I learned is to let food be your fuel and not your guilty pleasure. I learned never to abuse food and how to eat in moderation.
What advice would you like to share with women who want to lose weight?
The advice I would give to women looking to lose weight is to join a weight loss community. The support and encouragement I've received played a huge part in my overall success. Also, your goal has to be bigger than your excuses. 
Most importantly, stay consistent. Never miss more than two workouts.
Instagram: @deerosee__