Transformation of the Day: Erika lost 88 pounds by embracing healthier eating habits and working out consistently. After having a mini-stroke, she knew that she needed to make health her top priority. Her children inspire her to stay on track.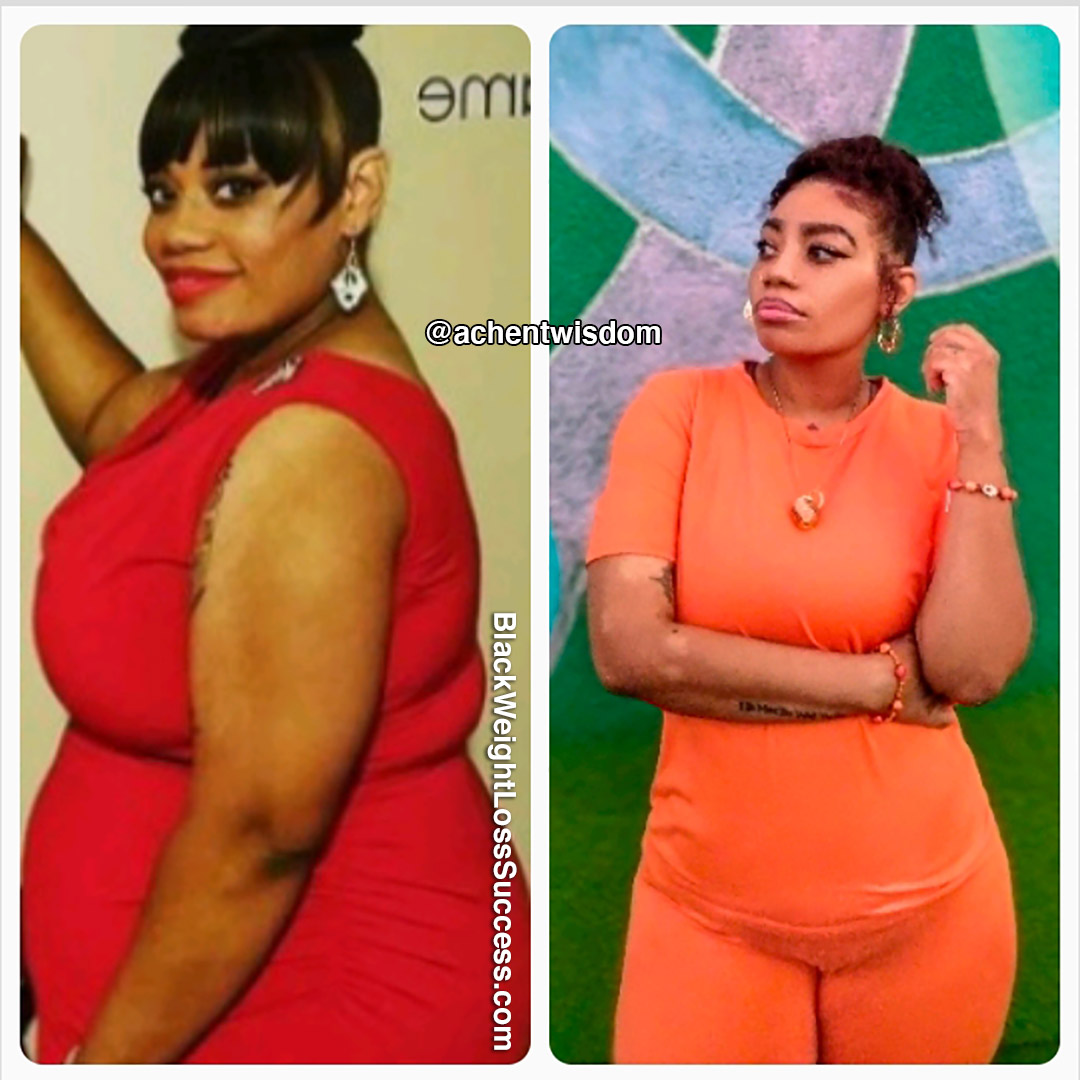 What was your motivation? 
My motivation was my health. I had a mini-stroke, and after that experience, I knew I had to get my health under control. 
What inspired you to keep going, even when you wanted to give up?
My little tribe (my children) inspires me. They mean everything to me. As a single mother, they depend on me. Seeing their sad little faces when I was sick forced me to keep going. They deserve a mother who is present and available. 
How did you change your eating habits?
When I started my journey, I focused on having protein, a veggie, and a carb with my meals and eating the right amount of calories. I also focused on eating clean (i.e., eating with the least amount of ingredients with my food). Next, I focused on portion control. 
Six months into my journey, I transitioned to a plant-based eating lifestyle. I eat with intention, so I always plan what to eat. Meal preparation has definitely been my best friend. 
What did your workout routine consist of?
I maintain a workout schedule, and my routine changes each day. For example, my morning workout can consist of walking or doing yoga.
In the evening, I do mostly HIIR, full-body, or dumbell workouts. Each day I target a specific body part. I wanted my body to be balanced and evenly proportioned.
How often did you work out?
I try to work out two times a day, at least five days a week. Sometimes I work out seven days a week, but I try to allow my body to rest because that's definitely important to the journey. 
What was your starting weight? What is your current weight?
My starting weight was 253 pounds, and my current weight is 165 pounds.
What is your height?
I am 5 feet tall. 
When did you start your journey?
I started my journey in March 2020.
How long did your transformation take?
It's been a year, but I am still on this journey. I am daily committed to this lifestyle.
What is the biggest lesson you've learned so far?
The biggest lesson is you can make anything a reality if you are consistent.
What advice do you have for women who want to lose weight?
Just start! I also encourage you to feel your body. Your body will tell you what you need!! Focus on each level and master it. Just do what is best for you to be your best and have fun!
Is weight loss surgery part of your journey?
No, I did not choose that as an option because I truly wanted to earn this. I didn't want to take it for granted. I wanted to feel every part of this transformation, the good, the bad, and the challenging.
Instagram: @achentwisdom @achentroots